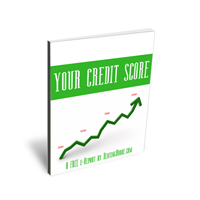 Beating Broke has a Newsletter!  Well, kind of.  We update it when we find something super useful or super interesting.  We promise to not send you a newsletter too often (no more than twice a month, but usually less often) and we promise to never sell, loan, or deliberately take advantage of any of the information that you give us to deliver the newsletter.
When you sign up for the newsletter, you get our "Your Credit Score" report.  It's a no-nonsense report on the credit score.  It details what a credit score is, how it is used and what steps you can take to improve your credit score.  We think it's a very useful report and hope you will too!
Now, fill in the form below and sign up for the newsletter!