Is it just me, or does it seem to you, too, that your grocery money doesn't stretch as far these days?  We're on a tight grocery budget, and every week, I feel like I'm getting less and less for my money.  Since my family wants to eat, especially the three growing kids that eat a lot, I've found 4 easy ways to slash the grocery bill despite the rising cost of food, no coupons required.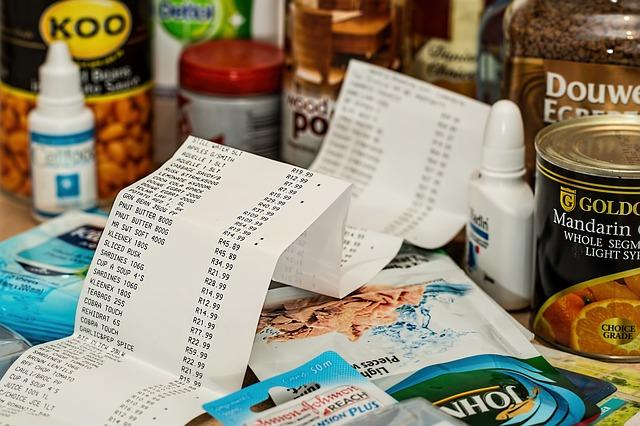 Find Good Recipe Resources
The first of the 4 easy ways to slash the grocery bill happens before I even set foot in the grocery store.  I start by choosing my meals for the week at some of my favorite frugal recipe sites.  I love Budget Bytes, Struggle Meals, and $5 Dinners.  When I choose recipes from one of these sites, I know I'll be preparing food for my family that is healthy and low cost.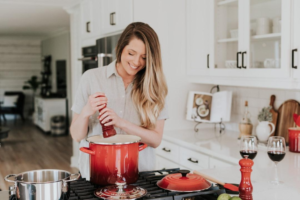 Substitutions Are Key
Another way to save money is to freely make substitutions to a recipe based on what you have on hand.  This week, we're having navy bean soup in the slow cooker.  The original recipe called for ham, but at $6 per thick slice of ham, that wasn't in the budget.  Instead, I found Polish sausage on sale for $3.50 a pound.  That will be going in the soup instead of ham.
By making substitutions based on what you have on hand and what is on a sale, you can make your grocery dollars stretch further.
Shred Food Yourself
Buying food that is already shredded is convenient, but you can save a lot of money by shredding the food yourself.  A head of cabbage might only cost $1, but buying a bag of shredded cabbage costs $1.50.  I'd estimate that the bag contains about ½ of a head of cabbage, so I'm paying an additional $2 just for the convenience of not shredding the cabbage myself.  Since I have a food processor with a shred blade, I don't feel the need to pay the extra money when shredding the cabbage would only add about 5 minutes to my food prep time.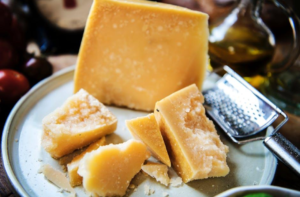 Likewise, cheese as well as chicken, especially when bought in bulk, is much cheaper if you shred it yourself at home.
Buy in Bulk When on Sale
Finally, make buying in bulk a habit.  When an item that you use frequently goes on sale or is on clearance, stock up.  This summer, salad dressing was on clearance for .99 a bottle.  I bought 10 bottles, so we won't need to buy salad dressing for the next few months.
Likewise, I only buy the crackers we like when they go on sale Buy One, Get Two free.  This sale runs two to three times a year, so I buy enough to get us through until the next sale.
By buying in bulk when items are on sale, I'm able to pay the lowest grocery price possible for the items we eat.
Sometimes, saving money at the grocery store just requires a mental shift and the development of new habits.  Make these small changes, and you'll see your grocery bill drop.
Have you noticed the price of groceries increasing recently?  What strategies do you use to keep your grocery bill in check?