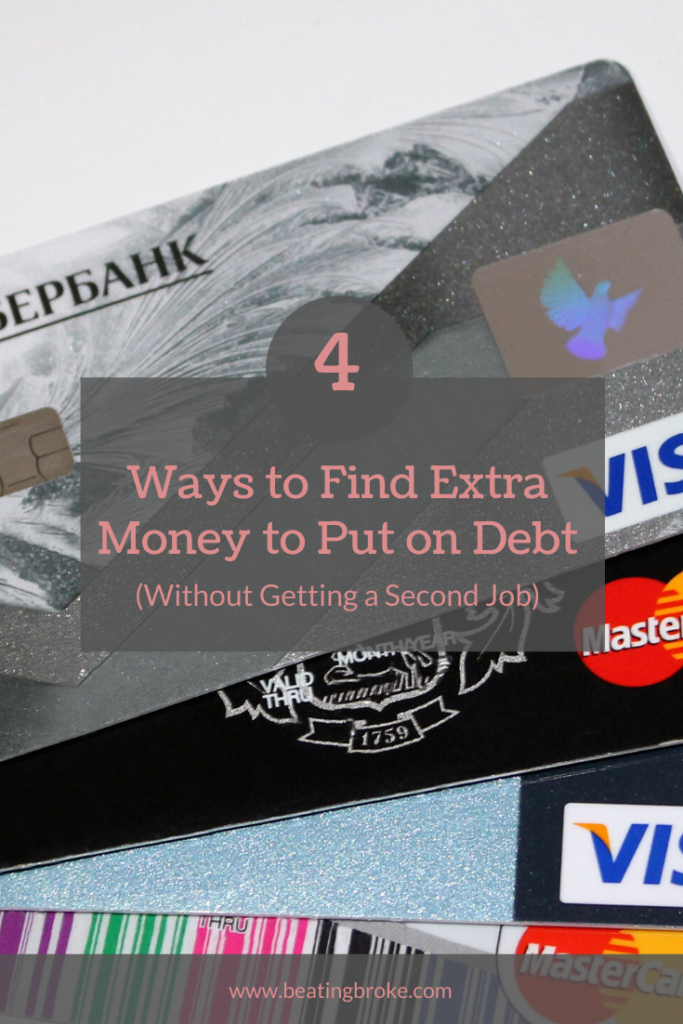 If you're in debt, the common advice to get out of debt as quickly as possible is to get a second job and/or sell stuff.  But for some people, getting a second job isn't an option, and there's only so much stuff around the house you can sell.  However, there are 4 small ways to find extra money to put on debt that aren't labor intensive but can make an impact on your debt reduction.
4 Ways to Find Extra Money to Put on Debt
You may have more money than you realize that can be mobilized to pay down your debt:
Practice Doing Without a Bit of Money Each Week
For instance, the first four weeks that you do this, just take $1 out of your budget a week to go toward debt repayment.  That is only $4 for the first 4 weeks, which almost anyone can do.  The next four weeks, make it $2 a week, so now you have $8 for the next four weeks going on debt.  By the last four-week cycle of the year, you're at $13 a week, or $52 extra to go on debt for those four weeks.  At the end of a full year, you will have put an additional $364 on your debt.
Save All of Your Change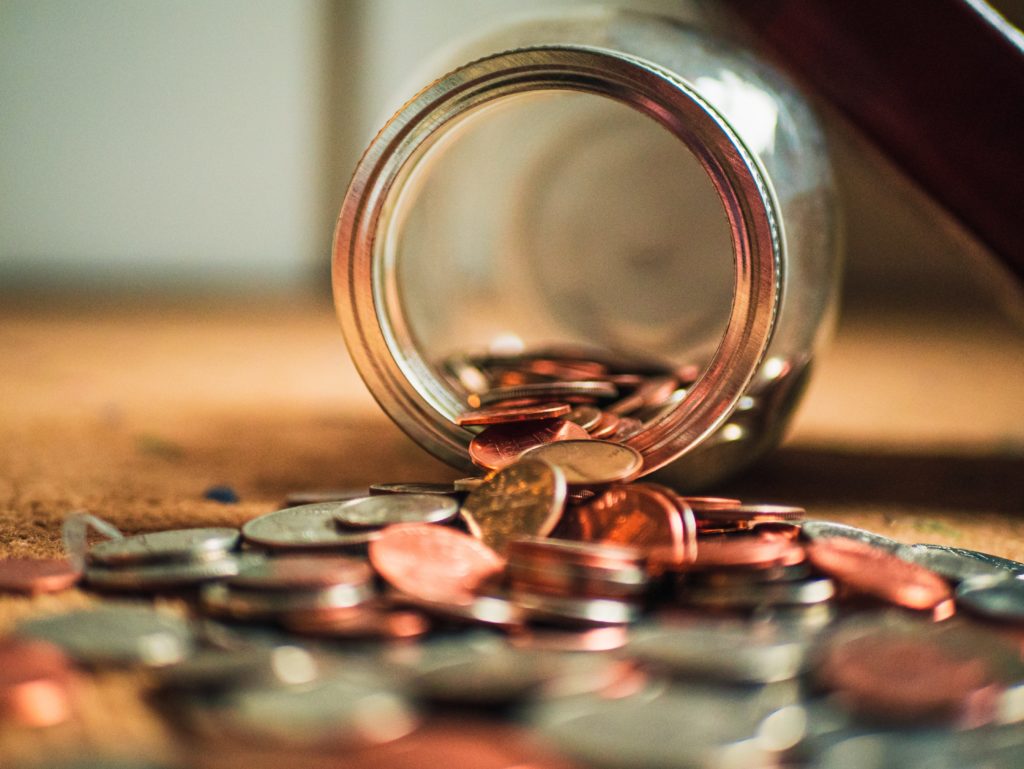 If you make a habit of paying in cash, try to save the change that you receive rather than spending it.  I used to do this quite regularly, and we would have anywhere from $250 to $300 in change at the end of the year, all of which can be put on debt.
Have a No Spend Month
At least once a year, try to have a no spend month.  You can decide if you want the no spend month to be only for groceries, or also for entertainment.  Now, this doesn't mean that you don't spend at all but that you try to avoid any extraneous purchases.  You might "need" to spend $300 on groceries for the month so you stay stocked in produce, milk, bread, etc., but if you usually spend $600 a month on groceries, your no spend grocery month will have netted you $300 in extra money.  Some people also say no to eating out or other entertainment during the no spend month to increase their savings.
Roll Extra From Any Budget Category Onto Debt
Let's say you budget for $700 a month for groceries, but one month, there were great deals at the grocery store, and you only spent $643.  You can take that extra $57 and roll it onto debt.  Likewise, if your internet bill is $75 a month, but you call up your provider and negotiate a deal and now only have to pay $56 a month for the next 12 months, roll the savings of $19 each month onto your debt.
If, at the end of the month, you sweep all of the extra from any budget category onto your debt, you'll likely have anywhere from a few dollars to a few hundred dollars to put on your debt.
Windfall Money
Any time you have unexpected money come your way, put it toward your debt.  You just got $1,600 back on your tax return?  Put it on your debt.  You got back a surprise $48 from your former employer?  Put it on your debt.  You use Rakuten regularly and just got a Big Fat Check for $7.47?  Put it on your debt.  No amount is too small.
Final Thoughts
While the common advice to pay down debt faster is to get a side gig, if you can't do that, know that there are many other ways, even on a tight budget, that you can accelerate your debt repayment process.
What other ways have you found to pay down debt more quickly without getting a second job?
Incidentally, if you're reading this because you're in debt, but looking to get out of it, consider surfing over to our debt free family, they have a nice set of debt reduction tools that you might find helpful, here.
Melissa is a writer and virtual assistant. She earned her Master's from Southern Illinois University, and her Bachelor's in English from the University of Michigan. When she's not working, you can find her homeschooling her kids, reading a good book, or cooking. She resides in New York, where she loves the natural beauty of the area.