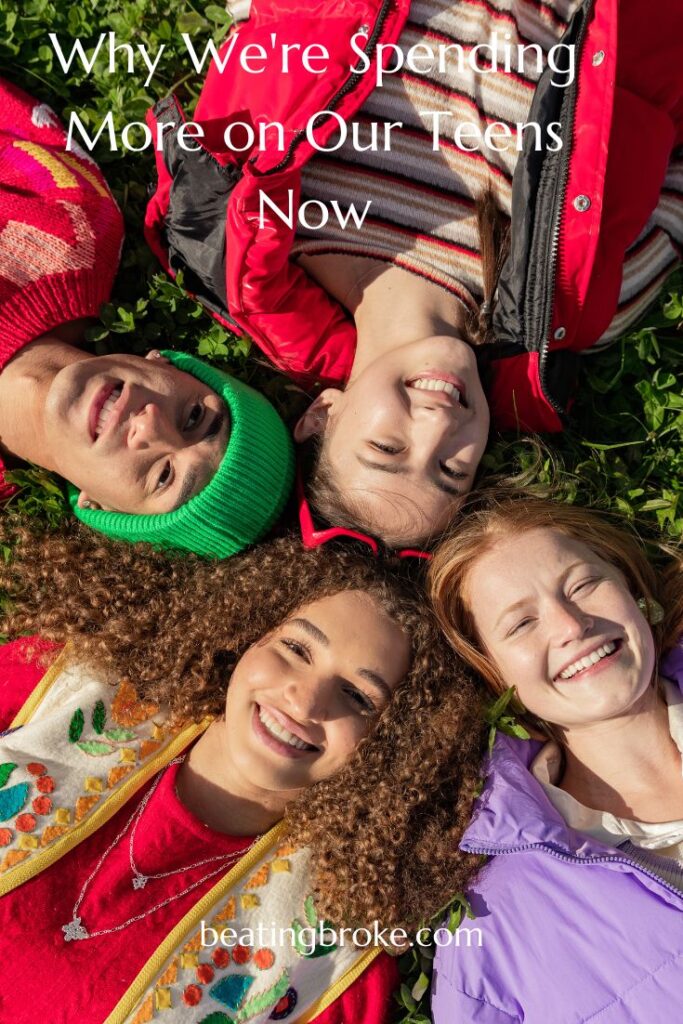 My husband and I have been on a tight budget throughout our marriage. Every year when summer rolled around, we tried to find free activities for the kids. That was easier because they were young and didn't care as much. They liked going out to do things, free or not. However, our perspective has changed since the pandemic and living through social isolation. We're spending more on our kids now, especially during the summer.
How This Summer Looks Different than Other Summers
This is the first summer that's felt like "normal" since the pandemic, so we want to go out and do more.
In addition, our oldest son has moved out and is in college, and our younger two are now teenagers. We realize how quickly time goes and that we only have a few more years to make memories with our younger two while they still live with us.
We moved late last summer, and over the past nine months, our kids have made solid friendships and want to hang out with their friends. Luckily, we parents get along, too.
Finally, my husband and I are in a more comfortable financial position than ever, so we have a little wiggle room in the budget to do some fun activities that cost more than we usually spend.
What Activities Are We Doing This Summer?
We're still searching for and enjoying free activities. We already went to the beach with friends and plan to do it again. We also plan to see a free Shakespeare play in a local park and attend some free concerts in the area. In addition, we got Kids Bowl Free passes and are bowling once or twice a week. (We did spend $16 for a season bowling shoe rental pass for each girl plus me and $30 for a pass for my husband and me to bowl, so this activity isn't completely free.)
However, we're also spending more and in ways that we haven't before. These activities are new to us:
Ballroom Dancing
The girls are joining a group of friends and taking ballroom dance lessons. This will cost us $40 per girl per month, so $80 a month.
Attending a Concert
Their friend group is also going to see Fall Out Boy in concert. The girls are so excited to go to their first concert! Tickets were $66 a piece, which we said no to. However, when there was a flash sale and tickets were $25 a piece, we said yes. So the concert cost us $100.
Rock Climbing
A local rock-climbing business has monthly passes for $75 per person, so the girls will get those one month this summer. It will cost us $150, but they will have unlimited access to the rock-climbing studio and all classes, so we plan to go there several times a week.
Final Thoughts
We aren't being extravagant, but we are spending more this summer on activities with and for our kids. However, we're still enjoying free activities to balance out the expenses. After the pandemic and our son moving out, we realize time is precious, and sometimes we must spend money to make memories.
Do your expenses go up in the summer? If so, what do you splurge on?
Read More
8 Free and Cheap Things to Do with Kids This Summer
How We're Saving on Entertainment Costs
Melissa is a writer and virtual assistant. She earned her Master's from Southern Illinois University, and her Bachelor's in English from the University of Michigan. When she's not working, you can find her homeschooling her kids, reading a good book, or cooking. She resides in New York, where she loves the natural beauty of the area.