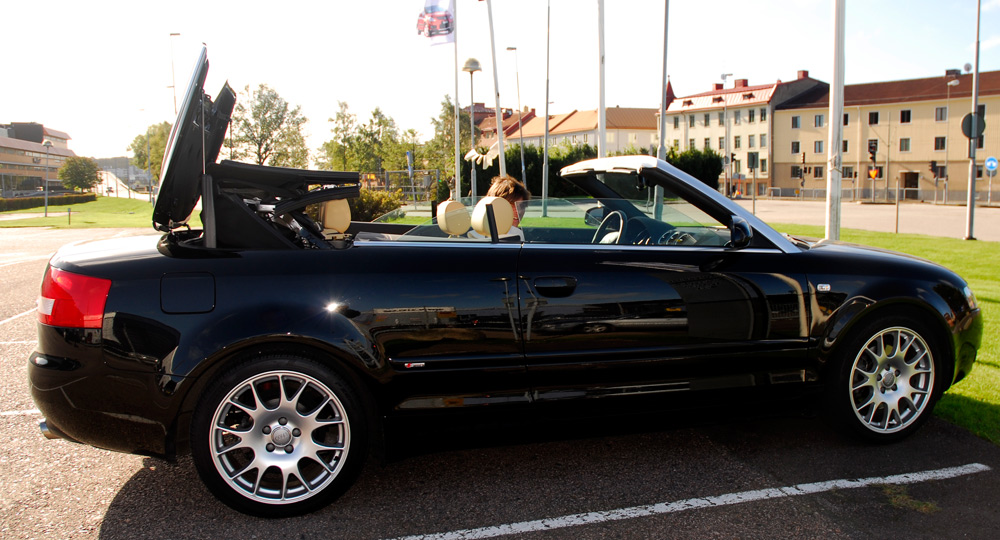 When it comes to determining assets and liabilities, there are only a few items that can divide the opinion of people like a car. While some people believe that a vehicle is a liability, others feel it is an asset. The split ideas occur because the maintenance of a car requires money from time to time. At the same time, it is still possible to sell a vehicle for a profit.
So, is a car a liability or an asset? Relax and read this article to understand everything about this subject.
First, let's take some moments to understand the difference between an asset and a liability. This understanding will help us conclude whether a car is a liability or an asset.
What Is an Asset?
An asset refers to any item that a person owns and can get some value from it. Generally, your net worth increases based on the assets that you have. Retirement funds, cash, investments like bonds and stocks, and personal valuables such as collectibles and jewelry are all excellent examples of what an asset is.
What Is a Liability?
A liability, on the other hand, is an item, debt, or obligation owed to another person. Unlike the assets, your net worth will reduce when you have liabilities. Car loans, credit card debt, personal loans, mortgages, and students are examples of responsibilities.
The difference between these two terms is: anything you own outright can be regarded as your asset, whereas any item you need to pay a debt on is your liability. Your liability harms your net worth, while your asset has a positive effect on it.
Is a Car a Liability?
The answer to this question can be a little tricky because you can own your car but still need to pay money for its maintenance, fueling, and other things. The correct answer to this question is that your vehicle is an asset. However, it is a depreciating asset.
What Is a Depreciating Asset?
After answering the question "is a car a liability?", we should shed more light on what a depreciating asset is. A depreciating asset is a form of asset that has the potential to lose value as time goes on. Unless you are using your vehicle for some types of business, it is most likely a depreciating asset.
If you purchased a car at a particular amount last year, that car's equity would have reduced significantly today. However, it is still an asset as you can sell it to make some amount, albeit lower than its original value.
Is Your Car an Asset If There Is a Car Loan on It?
This is another point where it gets even more confusing. But the answer is still the same. Regardless of the car loan, your car remains a depreciating asset. When you sell the vehicle, you can even get value from it. Nevertheless, when you have a car loan, the ownership of a car will hurt your net worth. Therefore, the car loan itself is a liability, whereas the car is an asset. In simple terms, the burden is not about the car itself but rather depends on the car loan.
One dicey situation is that if you sell the car and its value is lower than the car loan, is a car a liability in this case? In a real sense, it is still an asset that does not have a lot of value that can cover your debt. The car you sold has not reduced your net worth; it is the loan that could cut it. Of course, in some cases, you may sell the car and still have some money left. So, this makes it clear that the vehicle itself is not the liability.
How Can I Determine the Value of My Car?
Since your car affects your net worth, you will do a lot of good by determining the worth of your car. Here's what to do:
A brand new vehicle loses over 20% of its initial value by the end of the first year of its purchase. It will continue to lose its worth by 10% yearly in the second, third, fourth, and fifth year of its purchase. By using this knowledge, you can calculate how much your car is worth on your own.
Go to Kelly Blue Book and other similar websites
Blue Book is a site designed to help people determine the current value of their car. If you have all the information about your car, this site will calculate the worth of your vehicle easily and quickly.
Here's what you need to provide on Kelly Blue Book to know the value of your car:
Your car's make and model
Year of its production
Its mileage
Its color
Its current condition
The site will offer you different value options based on the method you want to use to sell your car.
In most cases, the lowest value for your car will come in a trade-in. However, you can easily find a dealership that will allow you to add money to your vehicle to get a new car. If you are looking for the most significant value for your car, you will need to sell to a private party buyer. Nevertheless, it may be not very easy to find someone who has an interest in buying your car.
Are There Any Options to Kelly Blue Book?
Besides Kelly Blue Book, other websites that offer similar services include Edmonds and NADA. These websites also have an excellent database and system that can help you know how much your vehicle is worth instantly and seamlessly. Although the values from these websites will not be the same, you can use those estimates to calculate the average cost of your car.
Check out the values of cars that are similar to yours
Some people are using the same car model that you are using. So, you may be able to find others who have already determined the value of their cars. Take the time to visit Craigslist, CarGurus, AutoTrader, eBay Motors, and other similar websites to check the worth of your vehicle. When searching for the worth of your car on these websites, pay attention to the local listings as the values of vehicles can differ based on the location.
How Can I Calculate My Net Worth?
The calculation of your net worth is simple and straightforward. First, you should make a list of your assets as well as your liabilities. Remember that if you bought your car outright, you would add its value directly to the list of your assets. Afterward, it would help if you calculated your net worth by subtracting your total liabilities from your total assets.
It is worthwhile to note that your net worth can be positive or negative. It will be favorable if your total assets are more valuable than your total liabilities. Otherwise, it will be harmful if the total liabilities are worth more than the assets.
How Do I Calculate My Net Worth If I Have a Car Loan?
If you have a loan on your car, you need to remove the amount owed from the value of the vehicle. Let's assume that the current worth of your car is $20,000 and your car loan is $14,000. Subtract the car loan from the current value of your car, and the remaining amount will be $6,000. You should add the remaining amount to your net worth.
What Is the Importance of Knowing Your Net Worth?
Your net worth refers to the strength of your finances. It is an all-important number that shows the difference between your current assets and liabilities. Positive net worth means that your financial health is great. In contrast, negative net worth may indicate that you are not doing okay financially.
However, you should note there are instances where a negative net worth does not necessarily mean that your finances are bad. For example, if you are using lots of your income to settle a student loan, your net worth may be detrimental in the meantime. Nevertheless, such an action will help you gain financial freedom in the future after you have settled the student loan.
Conclusion
Finally, is your car a liability or an asset? Yes, your vehicle is an asset, albeit a special one that depreciates. You should bear in mind that it will reduce in value as time goes on, but it will still retain some benefits as long as you own it. Nonetheless, this does not change the fact that it is still an asset. So when you are calculating your asset, you should add your car to your asset while you add any available car loan to your liabilities.
Image Source: Carolinqua.