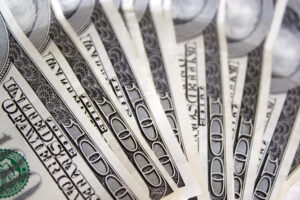 Taking care of your finances is essential if you want to avoid major costs. Although it's always a good idea to prepare for unexpected expenses, it's also important to make sure that your spending habits are appropriate and within your budget. Even small costs can add up over time and can quickly become large ones. Here are some tips on how to avoid major costs.
Avoid DUI Incidents
In Alameda County, California alone, there were about 4,820 DUI arrests in 2017. Unfortunately, one DUI incident can cause extensive financial damage. A first-time offense will require you to pay a fine, which does not include the additional costs for attorney fees and court costs. Further offenses may require jail time which can have an even greater cost. To avoid major costs due to DUI incidents, always make sure you are aware of your alcohol limit and plan a safe ride home.
Be Aware of Your Credit Card Limit
Credit card companies offer convenience, but they can also be a major cost if you are not aware of your spending limit. Before making any purchase with your credit card, make sure that it does not exceed your approved credit limit. Going over the limit can lead to extra charges and an increase in interest rates. Additionally, it can hurt your credit score, which can make it difficult for you to secure loans or even rent an apartment.
Having a Savings Account
While you might not think you can afford it, having a savings account is essential to avoiding major costs. Even if you only deposit a small amount of money each month, it will add up over time. Having a savings account will help ensure that you have enough money to cover emergency expenses such as medical bills, car repair costs, and other unexpected costs. Additionally, having a savings account will give you peace of mind knowing that you have a financial cushion if something unexpected happens.
Check Insurance Coverage
Insurance can protect you from unexpected events. However, if you have inadequate coverage, it can lead to major costs for repair or replacement of items. Always review your insurance coverage and make sure that it meets your needs. It may be a good idea to add additional protection for items such as jewelry or electronics. Checking your insurance coverage is one of the easiest ways to prevent your finances from taking a major hit. For instance, if you have a car, having comprehensive auto insurance coverage can help to protect you should an accident occur.
Keep Up With Home Maintenance
Keeping up with home maintenance is one of the easiest, yet most ignored ways to avoid major costs. A small leak or broken window may seem minor and easy to ignore, but they can lead to much bigger problems if left unattended. To prevent any major costs due to home maintenance, make sure you inspect your home regularly and repair any potential damages right away. In addition, according to Reader's Digest, flushable wipes commonly cause clogged toilets and pipes. Ensure you're following all recommended flushing instructions and caring for your plumbing and maintenance.
Budget For Big Projects
If you're planning on bigger renovations, it's essential to budget ahead of time to keep your finances in order. For instance, around 35% of homeowners splurge on their kitchen countertops. However, unforeseen costs can easily add up and quickly exceed your budget. Before starting any project, make sure you plan out the entire process, including materials and labor costs, to avoid any major financial surprises. Doing so will help ensure that you have the funds available to complete the project.
By following these tips, you can ensure that your finances remain in good shape and help you avoid potential major costs. Begin budgeting today to ensure your savings have time to build before beginning the process. With a little bit of planning and preparation, you can protect your finances and keep them in check.