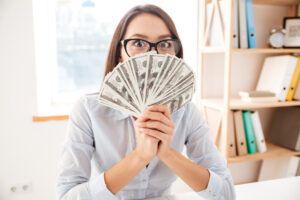 Living on a budget can be challenging, but it's often necessary when you're trying to pay off debts and regain control of your finances. Remaining on a budget while trying to pay off your debts may seem like a balancing act. Here are some guidelines for paying off your debt – along with some advice about handling some future expenses you may need to face.
Your Financial Situation
It would be best if you planned to prioritize paying some of your more financially challenging debts. Putting your focus on these debts can make it easier to understand how much money you have for other financial needs. Your next priority should be paying any high-interest debts, including credit cards. Having the ability to build your credit back up and use it for other expenses can give you some wiggle run when unexpected costs arise. If you need assistance understanding how to prioritize your debts, be sure to schedule a meeting with a financial advisor.
Spending Strategies
Once you've begun paying off debts, focus on handling some of the expenses that will arise. For example, even if you have medical and dental insurance, you're likely to have medical or dental bills that aren't covered by these policies. According to Four Corners Orthodontics and Dental, over 90% of adults in the United States have at least one cavity. Many avoid receiving the routine care that they need because these expenses aren't always covered. Having money set aside for these appointments is a wise strategy.
Consolidating Debts
One popular strategy for resolving debts is consolidation of debts. To consolidate, you'll need to secure a personal loan for your debts. These loans often have a lower interest rate than other credit cards. A similar strategy uses a balance transfer card which is often interest-free for up to 21 months. Talk to a financial expert to learn more about these options and if they're right for your unique situation.
Need Furniture?
You may need furniture when you move to a new home or if anything within your home breaks. According to Statista, U.S. furniture sales in November of 2021 were over $13 billion. However, before buying new furniture, see if you're able to have your living room set reupholstered.
Many popular furniture stores today have outlets that offer their merchandise at lower prices. You can find bargains that are of good quality. You can also check consignment stores, where secondhand furniture will be of higher quality.
More Ideas ,
Another money-making strategy gaining momentum is a "side hustle." A side hustle is a job you do in addition to your regular job. Many companies today offer jobs you can do from home. Examples include online tutoring and medical transcription. These jobs often have flexible schedules and allow you to choose your hours.
Increase Your Property Value
While doing your best to live by your budget and pay your debt, don't forget your financial future. When it's time to sell your home, you'll want to sell for the best price. Securing a better property value means spending available money on things to help increase your property value. One of those purchases could be a steel door.
Although businesses use steel doors more often than homeowners, they're also becoming popular for residential properties. Buying steel doors provides very secure and durable doors. According to the Family Handyman, you can expect up to a 75% return on your investment when you replace your door with a steel door. Talk to a contractor today to learn more about steel doors and the benefits they have for homeowners.
While you may find it frustrating to live on a budget, keep your end goals in mind. Using your wise spending strategy will help you achieve those goals. Take control of your finances before they're able to control you.