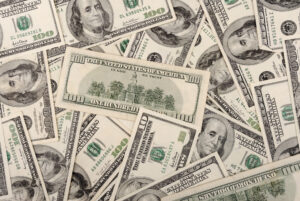 As you navigate adulthood, you realize how unpredictable managing your finances can be. You could be making a good amount of money, but the moment you're faced with a large expense you could be forced to reaccess your budget again. Here's how having a plan will make it easier to manage larger expenses.
1. Maintenance To Prevent Water Damage
Water damage is among the top reasons for home insurance claims. The risk of this type of damage rises as your house ages and the climate shifts. According to iPropertyManagement, 98% of basements experience water damage in different forms.
Plumbing issues such as rusted pipes to extreme events like coastal flooding can cause water to end up in places it shouldn't be. The longer it stays there, the more it will cost you to address the issue. Homeowner's insurance typically covers various types of water damage. However, some policies may only cover the issue if it resulted from an accidental and sudden cause like a burst pipe. In most cases, gradual damage and flooding are excluded.
Keeping up with your plumbing system's upkeep will improve your repair efforts. Work with your local plumber to come up with a plumbing maintenance plan. They'll consider the size of your home, the number of people living there, and other factors to recommend the best solution.
2. Estate Planning
For a surprising number of people, estate planning isn't a top priority. 34% of people between the ages of 35 and 54, according to Caring.com, have never talked about estate planning with anybody. However, it's one of the best ways of ensuring you can manage larger expenses in the future.
Without planning how you wish your assets to be distributed, you're putting your loved ones at risk. If you were to pass away suddenly, the provisions of your default plan would be determined by the laws of the state in which you now reside. Your estate will be administered by a person the courts choose, which can be a costly process you can't control. Estate planning involves various financial and legal documents.
Enlisting the help of a financial expert will make the process much smoother. They'll help you account for all your assets, finances, and life situation. A financial professional will also simplify your trustee's job by taking on most administrative tasks, which often get overwhelming. No matter your age or financial situation, consult an estate planning attorney to understand how you'll benefit and ensure your loved ones are cared for even after your time with them ends.
3. Taking Action to Address Debt
Debt can have a significant impact on your ability to manage your finances. According to Hoke Law Firm, after standard deductions, creditors may garnish up to 25% of your income, according to Polston Tax. Do everything you can to avoid taking out credit and falling further into debt.
Set up an emergency fund for those unexpected expenses when making your budget. A great tip is saving at least six months' salary in a bank account to ensure you have a plan to address whatever financial issues may arise. If you lose your job, suffer an injury that affects your ability to work, or require money for an unanticipated but necessary need, this will help cover your expenses.
You should also take your time to establish the difference between your needs and wants. Doing this will help you realize there's always room to cut back. Holding yourself accountable and taking charge of your spending can help you keep your money in your hands.
Emergencies and unexpected expenses can make things difficult if you're not prepared to promptly handle them. Hopefully, this guide will help you understand how planning is beneficial in making larger expenses manageable. Take the time to work on your financial planning and create a budget so you can stay in control over your finances.