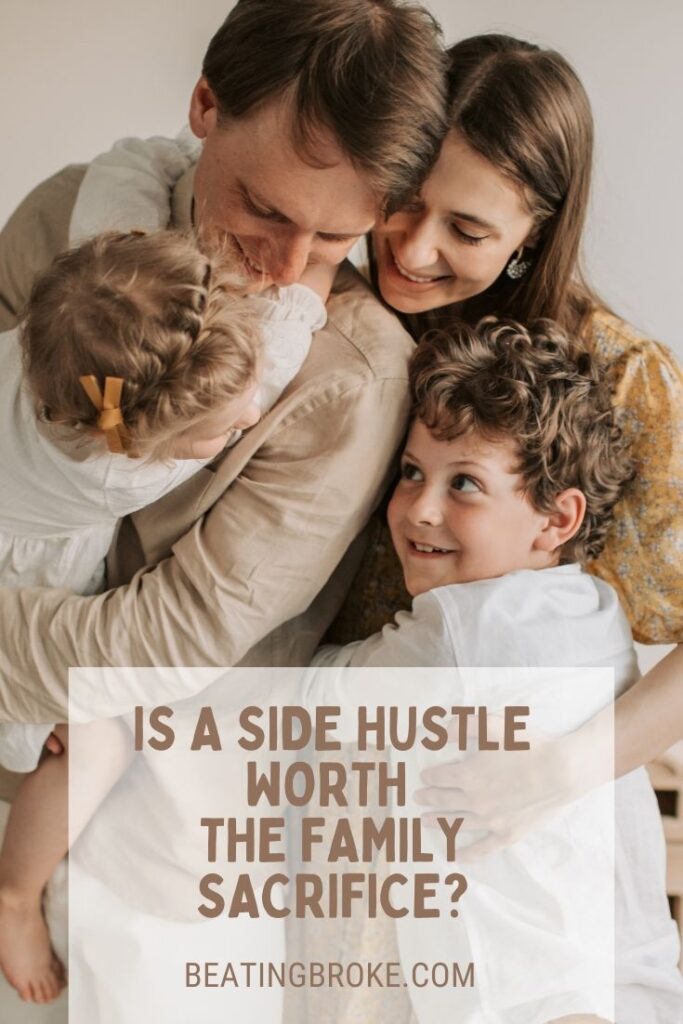 When our kids were young, my husband and I struggled financially. My husband was getting his Ph.D. and worked as a graduate assistant. I had just quit my full-time job because the cost of daycare in Chicago for two kids under two plus after-school care for our oldest would cost me as much as I was taking home each week. We survived for three years like this until my husband graduated and started working a regular job and a side hustle. I also worked a part-time job from home. Now that we're 10 years removed from that situation, we recently discussed if a side hustle is worth the family sacrifice.
Some Times You Have No Choice
I want to acknowledge that sometimes, you have no choice. Sometimes you have to work as much as you can to cover rent, buy groceries, and care for your family. For my husband and I, the first few years after he graduated were like this. We were in debt because we had lived off his graduate assistantship and student loans those last three years, and we needed side hustles to try to get out of the hole we were in. However, we should have set a limit for how long we would work our side hustles.
Dave Ramsey's Influence
Fifteen years ago, I loved listening to Dave Ramsey, and I bought into the idea that we should "live like no one else so later we can live like no one else." I accepted the sacrifice that side hustles required because I was sure that if we worked hard, we'd end up on the other side, able to check off the baby steps.
Is A Side Hustle Worth the Family Sacrifice?
We are now at the point where we've completed baby steps 1, 2, and are on baby step 3. However, we're also at the point where our kids are now 18, 13.5, and 12. We lost a lot of our kids' lives to side hustles.
Is a side hustle worth the family sacrifice? As a parent with older children, I can answer for us, it was not worth it.
What We Sacrificed for the Side Hustle
Side hustles have a dark side that most people don't talk about. For us, these were the major drawbacks:
We Were Exhausted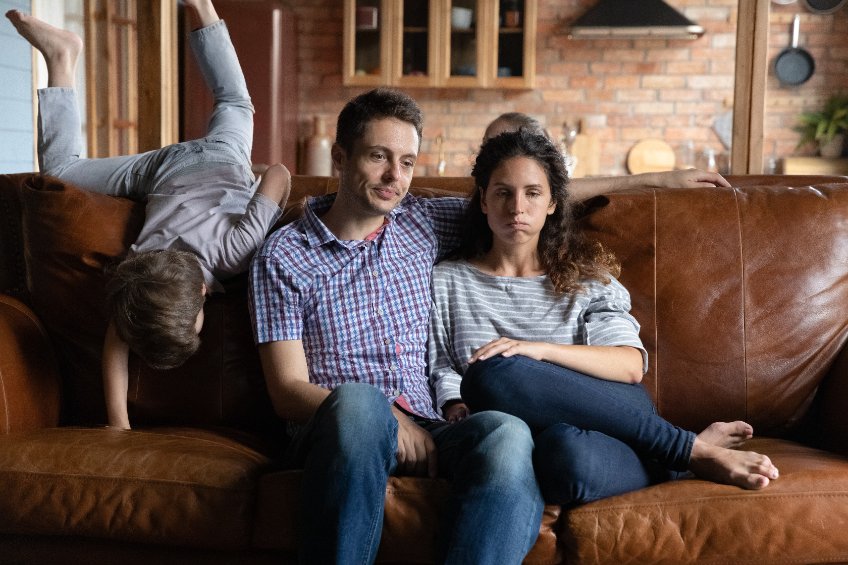 After my husband got home from his regular job and side hustle, I would start my work after being with the kids all day. I would often work until midnight and get up at 5 or 6 a.m. That was not enough sleep.
My husband and I were both exhausted all the time.
We Were Grouchy
Because we were working so hard and exhausted, we were also grouchy. Raising young children can be challenging under the best circumstances, but when you're exhausted and grouchy, it's not good for anyone.
Final Thoughts
Is a side hustle worth the family sacrifice? For us, the answer was no. Rather than following Dave Ramsey's advice to hustle until you're completely out of debt, we should have set a limited time frame for our side hustle. We hustled for far too long, and I'm sorry we missed out on some opportunities to spend enjoyable time with our kids when they were little because of that.
Read More
How to Combat Frugal Fatigue When Being Gazelle Intense
How to Get Out of Debt and Stay Out of Debt
Melissa is a writer and virtual assistant. She earned her Master's from Southern Illinois University, and her Bachelor's in English from the University of Michigan. When she's not working, you can find her homeschooling her kids, reading a good book, or cooking. She resides in New York, where she loves the natural beauty of the area.