An escrow account can sound foreign and complicated, especially when you're trying to purchase a home. Some homebuyers have never even heard of an escrow account until they read through their closing documents. Dealing with it doesn't have to be a headache, however.
This guide will not only detail what an escrow account is, how to use it, and when you can close it, but it will also go in depth about the pros and cons of having an escrow account and how to make financial goals using one with your spouse.
Finances can be a source of contention in the home, but it's important to talk about and make sure you're on the same page with your loved one. Doing so has a way of bringing you closer to your spouse and gives you a safe space to discuss sensitive topics.
Everything You Need to Know About Escrow Accounts
Escrow accounts are very useful for financial planning with your spouse. Below, we'll define what an escrow account is, how to use it, when you can close it, and we'll look at the pros and cons of this account.
What is an escrow account?
Whenever you and your spouse look to purchase a home or compare home insurance policies, keep in mind that you may be required to use an escrow account. It depends on the lender and insurance company that you work with.
What exactly is an escrow account? To put it simply, an escrow account is an account that is run by a third party and is used to complete transactions between you and another person. It is normally used for large settlements, but it can be used for small business deals as well.
How to Use Escrow Accounts
A prime example of how to use an escrow account is using it to buy a home. You can use the funds in the account to show the seller you're serious about purchasing the home. Using this will encourage the seller to take the house off the market and help them be more inclined to make an agreement with you.
You can also use an escrow account to pay for property taxes and home insurance. A portion of the mortgage payment goes into this account and is used to pay for taxes and insurance at the end of the year.
These kinds of accounts, as stated above, can also be used for small business transactions like purchasing tires or even something as simple as grocery shopping.
When can I close my escrow account?
There's really no good reason to close your escrow account unless it is a mortgage escrow account. If that's the case, the only way to close that account is to make sure you have sufficient home equity. Having enough home equity means making sure you have been paying your property taxes and home insurance.
For other escrow accounts you would like to close, the process is as simple as calling the bank and having them close it for you. It's a simple process because the account is more like a savings account in this instance.
The Pros and Cons of an Escrow Account
There are several pros and cons to having an escrow account. One pro is that this account provides a secure transaction between parties. Another is that you can pay for property taxes and home insurance monthly as opposed to annually.
This account greatly benefits the seller and the buyer with large settlements like purchasing a home. The seller has guaranteed funding and the buyer doesn't have to pay out of pocket.
For every pro, there is a con. One disadvantage of having an escrow account is that you have to deal with higher monthly payments for your mortgage. Another is that you might end up paying more on taxes because the estimations are a little off. Escrow fees might also be higher than other services.
Whether purchasing something big or small, escrow accounts are perfect tools. You can use them for virtually anything. They're also great for financial planning with your spouse.
Financial Planning With Your Spouse
Money can bring up a lot of emotions, especially in marriages. It's good to talk about these things with your spouse and make sure you're both on the same page. It's even better to make financial goals together using your escrow account.
Talk about money in a private setting for both you and your spouse's safety. Be open and honest about your spending habits, and don't be judgemental or critical of yourself or your spouse.
Saving Responsibly
The first thing that should be discussed is saving responsibly. It can be easy to comfort spend and not think about spending your money wisely. In these unpredictable times, it makes sense that you would not want to save and put back.
Escrow accounts are perfect for saving responsibly because they can be used as designated savings accounts.
This pandemic has taught us that tomorrow isn't promised. But that's all the more reason to have self-control and save. If something happened to you, you need to be prepared and think about those you are leaving behind.
Set Financial Goals
Discuss financial goals with your spouse as well. You could talk about using your escrow account to put back and plan how much money you want to have at a certain date and time. Keeping goals specific, measurable, attainable, relevant, and time-based is a very effective way to reach them.
A perfect S.M.A.R.T. goal would be something like this: I am going to save $500 by August 30, 2021, and use my escrow account to save that money.
Create a Budget
Budgeting goes hand-in-hand with saving and setting financial goals, so it's important to talk about. You want to set financial boundaries for yourself at the beginning of the month and keep track of where all your money is going.
It may seem tedious, but it's a great team-building tool to do with your spouse. You can put aside money into your escrow account on the first of each month as well.
When you are educating yourself about finances and financial planning, you are placing yourself ahead of the curve. Many don't take the time to learn and expand their knowledge, so kudos to you. Take what you've learned from this guide and share it with others.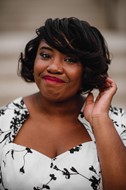 Peyton Leonard writes and researches for the insurance comparison site, ExpertInsuranceReviews.com. Peyton is dedicated to helping others save money and be free from financial burdens.