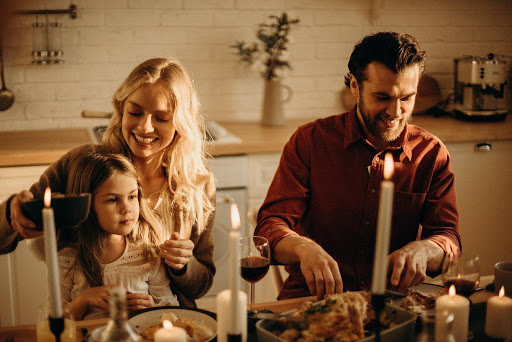 A lot of people talk about retiring early as though it was just a fantasy. This dream can become a reality with strategic planning and the right investments. 
With strategic planning, anyone who is middle-class could find a way to leave their 9-to-5 job behind sooner than they thought.
What Does It Mean To Retire Early?
Retiring early has different meanings for each person. Some think of early retirement as a way to ditch their full-time job and start making money on their own terms. 
This could be by: 
Freelance writing, 

Organic farming, 

Photography, or 

However else they enjoy making money. 
For other people, it means leaving the office at 59 years of age and never having to worry about earning money again. 
No matter what your goal is when it comes to early retirement, discipline and expectations are crucial for making it work. You must be disciplined enough to spend less than you earn. However, you'll need to consider safety nets and how you'll spend money in retirement. 
Often when planning for retirement, people follow the 4% rule. This means that they will withdraw 4% each year, having it adjusted for inflation rates. 
If all is planned right, they won't run out of money during retirement. This won't work for an early retiree. This is why it's a good idea to look at other ways of investing money to have a second retirement portfolio.
Early Retirement Means Looking at Different Investment Strategies
Planning and discipline are crucial to retiring early. The money saved will compound over time, but if you want to see those numbers grow significantly, then you will have to find a way to put more money away each year. 
For example, if a client put $10,000 in investments one year at 7%, it would take nearly 30 years to reach $1,000,000.
This is where people will have to make real lifestyle changes to start living more frugally. The sooner they can double that $10,000 investment into a $20,000 investment the better. If they're able to double their investment then they could shave nearly 10 years off their goal.
Taking risks is a big part of retiring early. One risk that could pay off big time is your living arrangement. 
Have you ever considered house hacking? This means investing in one property, but only living in one section of it. Renting out the other sections or units of this property could work to erase your housing costs.
Consider Several Different Investments
To successfully build wealth, it's a good idea to invest in a variety of different portfolios. If played right, these could help you earn 10% more annually. 
However, finding ways to cut your tax payments can help you save thousands of dollars, which could be put towards investments.
It's crucial that people fully understand the tax code to save money on taxes, but they should also learn about:
Retirement Savings Contributions Credit
Premium Tax Credit
Earned Income Tax Credit
Child Tax Credit
Lifetime Learning Credit
Actually, investing in tax-advanced accounts could help set you on the path to early retirement. Here are a few options to consider:
Pensions
These benefits aren't as common, but if you are fortunate enough to work for a company that offers a pension plan you are likely to begin receiving payments before retirement age. A lot of times pensions can fully cover someone's early retirement plan, and may also offer additional insurance.
Tax-Exempt Bonds
With these bonds, you get the best of both worlds with tax efficiency and passive income. These types of bonds are typically exempt from federal tax. Also, if you invest in these bonds that are offered by your state then you may be able to increase your income while also avoiding federal and state taxes.
U.S. Treasuries
Anyone who dreams of retiring early should consider U.S. Treasury bonds because they are one of the safest investments around. They have great tax advantages too, making them one of the more beneficial investments an early retiree could make. Although they earn a lower amount of money, they are very much worth it.
Stocks
If you want your portfolio to grow you should consider investing in long-term stocks. Taxes for stock gain are always capped at 15%, and people are only required to pay this if they sell stocks or receive dividends. However, any stocks that yield a dividend have the potential to help you retire early. 
Stocks are a great investment for an early retiree to make because they have a low tax rate and the dividends are always being raised to meet inflation demands.
Real Estate
Owning your property can be very beneficial when it comes to tax benefits. Property owners can write off a large portion of their rental income. 
They also don't have to pay capital gain taxes on the sale of their property. Since you can rent out your property, it also allows you to make an income off your investment.
Final Thoughts: Want To Become an Early Retiree?
With careful planning and effective strategies, you can make your dream of retiring early come true. Even if you have already saved money by traditional methods, you still may be able to access the money for early retirement if you look into either withdrawing Roth contributions or 72(t) and 72(q) distributions.
However, you must be willing to make some changes to your current lifestyle so you can afford to retire early.