Many people love the convenience of having their bills paid automatically each month with no effort on their part. Like many, these people probably have about a million and one other things they'd rather be doing than taking time to pay their bills. However, there are 4 dangers of using automatic bill pay that people should consider carefully.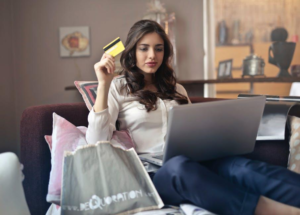 4 Dangers of Using Automatic Bill Pay
If you have already set up automatic bill pay or you're considering doing so, first consider these potential pitfalls:
Vulnerable to Hackers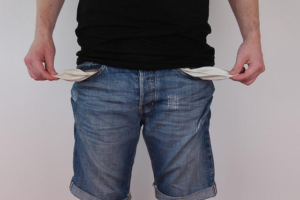 If you have your information stored in the company's server, which you'll have to do if you sign up for automatic pay, that information is vulnerable to hackers. The more places you have your information stored, the more vulnerable you are.
Vulnerable to Overcharges
Occasionally, the company that is collecting your money automatically will have a computer error and collect too much. Steve Hawkins shared with Kiplinger's, "My sister's auto-pay electric bill somehow got an extra zero added to it. It took her a week to get the money back in the account, and she still had to pay for the bounced checks out of her own pocket."
Vulnerable to Overdrafts
If you live on a fairly tight budget, you may set yourself up for overdrafts if you use automatic bill pay. Variable bills such as electric, water, and gas may be more than you budgeted for.
For instance, our neighbor has all of her accounts on auto pay. One month, her water bill was $500 instead of the usual $80 per month. She had a water leak that she was not aware of, which was why her bill was so high. She did not have an extra $420 in her account to cover the difference, so she bounced payments to several other companies and had to pay overdraft fees.
Vulnerable to Continued Charges
Do you really want a company to have unlimited access to your checking account and routing numbers? They could pull money out of your account any time they want. (Of course, that is illegal, but that does not stop some companies.)
Dick Novack told Kiplinger's, "My horror story is that a national company restarted debiting my account eight months after the contract was over. It took a change of my credit card number to get it to stop. Now I'm in court trying to get a year of debits back."
Final Thoughts
True, electronic bill pay is convenient, which is why so many people use it. However, I never want to give a company unlimited access to my checking and routing number. Instead, I pay the bill online each month, initiating the payment myself so the company does not have unlimited access and my account information is not stored on their server.
While many people swear by automatic bill pay, avoiding it may be the smarter choice. There are just too many risks.
Do you use automatic bill pay? If so, have you had any trouble doing so? Do you monitor your account each month to make sure your being charged correctly? If you don't use automatic bill pay, what are your main reasons for avoiding automatic bill pay?