If you'd like to find a little extra money in your budget to put toward savings or toward debt repayment, take a close look at your budget and your daily living habits.  Chances are, you can make small changes such as these 5 easy ways to cut electric and gas expenses that can free up a little money without making significant changes to your lifestyle.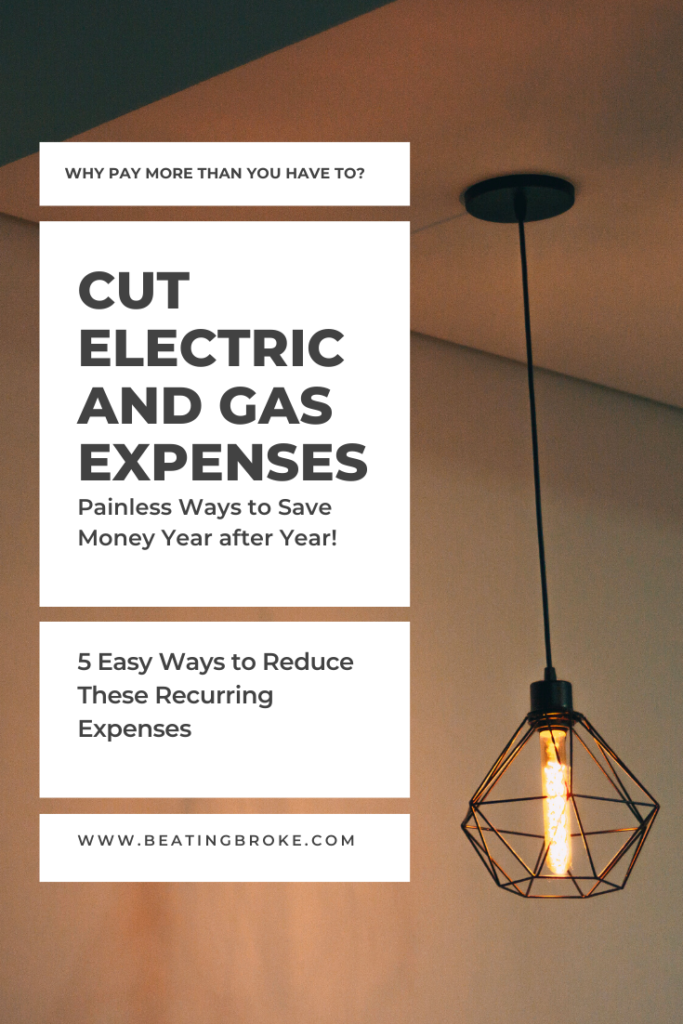 Run Major Appliances at Night
Call your electric company to find out when "peak" energy usage days and times are.  If you run major appliances such as washing machines, dryers, and dishwashers during off-peak times, you may be charged a lower rate, lowering your overall electric bill.  Some companies automatically have these peak and off peak times while others require that you sign up for a special program to take advantage of the lower rates during off peak times.
Lower Your Furnace Temperature in the Winter
How low can you go?  If you normally set your thermostat at 70 degrees in the winter, try to go down to 68 or 69.  You might not notice much of a difference, but you will see a decrease in your heating bill.  Each winter try to lower the temperature another degree until you reach the point where you're uncomfortable, and then move up a bit.
Raise Your A/C Temperature in the Summer
Just like your furnace temperature in the winter, raise your air conditioner temperature in the summer.  We started out with our air conditioner set at 78 degrees, raised it to 79 the next year, and then 80 the year after that.  We found 80 a bit uncomfortable, so we settled at 79.  Just moving the temperature up a degree in our hot Arizona summers made a $50 to $75 difference in our air conditioning bill, depending on the month.
Use a Programmable Thermostat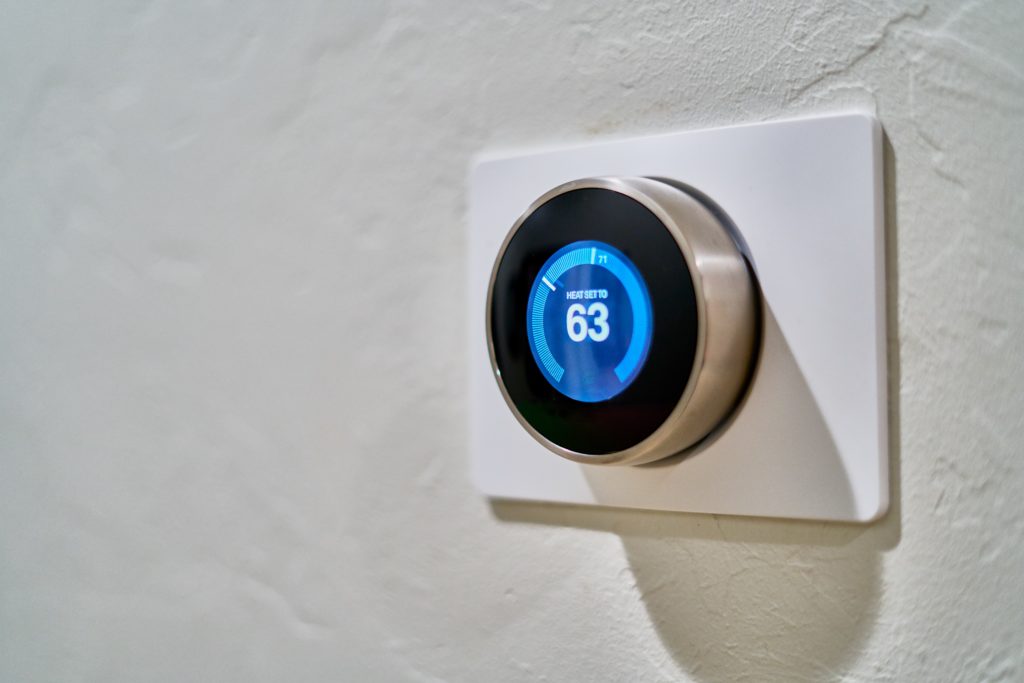 A less uncomfortable way to save on your electric or gas is to invest in a programmable thermostat.  When you're going to be out of the house, lower the temperature for heat or raise it for air conditioning, and then program it to go back to the normal temperature that you usually have it on 30 minutes before you're to arrive home.  At night, you might lower the heat, too.  You won't have to do anything once you program the thermostat, but you'll be saving money.
Unplug Small Appliances When Not in Use
The easiest way to do this is to have them all on the same power strip and simply unplug it when you're not using the appliances.  If you don't want to put them on a power strip, simply unplug each appliance when not in use.  For instance, we have a printer that we use only once or twice a week.  This would be an easy appliance to unplug when not in use.  You'll see a small reduction in your electricity bill because even when appliances are not in use but are plugged in, they take energy.
If you're utility bills are higher than you would like, these 5 easy ways to cut electric and gas expenses can help you save money, giving you more money to use elsewhere in the budget.
What other ways would you suggest to save money on electric and gas bills?  Have you noticed a difference using any of the above strategies?