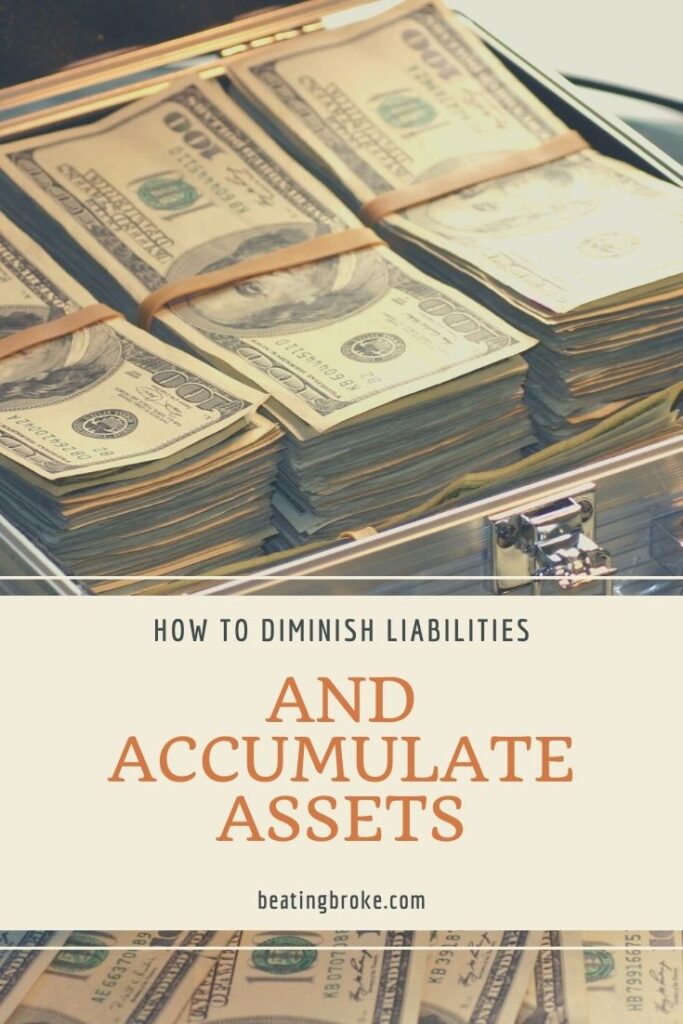 There are a few financially intelligent, dedicated among us that are intent on creating wealth early in life. But, unfortunately, most younger Americans are more interested in accumulating homes, cars, clothes, and other items to make life more comfortable. However, if we can change our mindset and realize when enough is enough, we can more easily accumulate assets and diminish liabilities.
Change Your Mindset
So many of us spend our 20s and our 30s trying to accrue items. We buy houses, buy a car, furnish our homes, go on great vacations. While there's nothing wrong with any of these things, they do hinder our ability to accumulate assets and diminish liabilities. Most Americans this age think their 20s and 30s are a time to accumulate things and show that they're successful. This mindset is wrong if you're looking to retire comfortably.
Instead, think of your 20s, 30s, and even 40s as a time to accumulate assets and diminish liabilities. For instance, Tom graduated from college with $35,000 in student loan debt. He landed a job out of college paying $85,000. For the first two years of that job, Tom rented a room rather than an apartment and ate the proverbial beans and rice. He lived a completely spartan life so he could pay off that student debt in two years. His only object was to diminish his liabilities. That is the type of thinking and acting that helps secure your financial future.
Recognize When Enough Is Enough
Likewise, many of my friends are in their 40s and have teenagers. Time and time again, these friends upsize their house, spending perhaps 1.5 or 2 times what their original house cost, so they have more space. But, just a few years later, the teens go off to college, and now the parents are empty-nesters in a big house.
My husband and I already live in a modest house, but we're looking to relocate. Even though we have three teens or nearly teens, when we buy a new house, we plan to buy one the same size or smaller than our current house. We know the empty nest is right around the corner and don't want to pay more for a mortgage, utilities, and property taxes than we have to. Buying this way will help us diminish our liabilities so we can continue to save for our retirement.
Final Thoughts
If you can change your mindset and recognize when enough is enough, you can easily accumulate assets and diminish liabilities. When you save yourself money by not buying a fancy new car but instead contenting yourself with your 10-year-old car, or when you forego buying a bigger house when you have teens, you can use that extra cash to invest. As you invest more and more, you are accumulating assets.
Realize that most of your life is about building wealth. Then, when you've reached your financial life goals, you can ease up and spend a little more freely.
Read More
Why It's Paramount You Differentiate Equity from Net Worth
10 Everyday Items You Can Save Money on Today
Melissa is a writer and virtual assistant. She earned her Master's from Southern Illinois University, and her Bachelor's in English from the University of Michigan. When she's not working, you can find her homeschooling her kids, reading a good book, or cooking. She resides in New York, where she loves the natural beauty of the area.