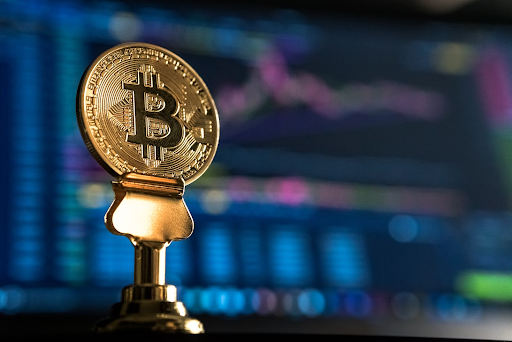 There has been a lot of media coverage in recent years on the cryptocurrency industry and Bitcoin in particular. Bitcoin is an investment option with the potential for high returns but also high hazards. Investors need well-informed methods to succeed in this ever-changing environment. In this post, we'll discuss ten all-encompassing methods that can help you make money investing in Bitcoin.
Research Extensively
Before diving into the Bitcoin market, it's important to get a firm grasp on blockchain technology, Bitcoin's inner workings, and the variables that affect its price. You can simplify the strategy to check out the price trend by checking at the different conversion rates from BTC to USD that could show you the direction your Bitcoin investment should take. It could be an upward trend or a downward trend. The ability to make good decisions depends on your familiarity with fundamental concepts like wallets, public and private keys, and consensus methods.
You can learn more about cryptocurrencies by educating yourself with the use of credible internet resources, groups and webinars. Your ability to make sound decisions investing in financial markets will increase in tandem with your level of knowledge.
Diversify Your Portfolio
The timeless investment tenet of diversification holds true in the volatile bitcoin market as well. Although Bitcoin could potentially be very lucrative, it's not a good idea to invest everything, but embrace diversity. Bitcoin should be one component of a diversified portfolio that also includes traditional assets like real estate, bonds and stocks. In the event of a Bitcoin market decline, this diversification can help reduce exposure to risk and even out possible losses.
Dollar Cost Averaging
Even seasoned investors may feel uneasy about putting their money into the Bitcoin market due to its tremendous volatility. One such option is dollar-cost averaging (DCA). With this method, you commit to investing a set amount of money in Bitcoin at set intervals. This way, you may spread out the expense of your Bitcoin purchases over time by buying more while prices are low and less when they are high. Using DCA, you can reduce the overall effect of price fluctuations on your investment.
Stay Abreast of Market Trends
The value of cryptocurrencies fluctuates rapidly in response to the latest news and events. Keeping abreast of market movements, legal shifts, and technology developments is crucial for successful Bitcoin investment. Keep up with credible bitcoin news outlets, join newsletters, and talk to industry experts. Having access to relevant data in real time allows you to move strategically and take advantage of opportunities before the market even has a chance to respond.
Long-Term Perspective
Bitcoin's value has increased dramatically over the years, but it has also dropped precipitously on multiple occasions. Take a long-term view of your investments instead of getting rattled by the ups and downs of the market. This strategy can help you weather the storm of volatility and reap the rewards of any long-term appreciation. Think about how Bitcoin has fared throughout time; it has always managed to recover from setbacks and achieve new highs.
Risk Management
Risk is inherent in any investment, and cryptocurrency is no different. You should know your risk tolerance and have a plan for managing that risk before you put money into Bitcoin. You should decide how much of your wealth you are willing to risk on Bitcoin, and how much you are willing to lose. You should only risk money that you can afford to lose in an investment.
Stop-loss orders can be programmed to sell Bitcoin automatically if the price falls below a specified level, which can be used in conjunction with risk tolerance. You may preserve your investment funds and reduce the likelihood of loss by taking this preventative measure.
Security Measures
Because Bitcoin is a digital currency, it can be subject to cybercrime. Protecting your investment from hacks and other forms of intrusion requires strong security measures to be put into place. Keep your Bitcoin in a reliable cryptocurrency wallet, preferably a hardware wallet that operates in an offline environment. Increase the safety of your accounts by activating two-factor authentication (2FA). Be alert of phishing efforts and be careful about giving your personal information online. You can protect your financial investment from unauthorized access by making security a top priority.
Recognize Market Trends
There are boom and bust periods in the Bitcoin market. Learn about past market cycles so you can better predict future movements. You can use this information to make educated choices about whether to buy or sell. Take some money out of the market when prices are rising in a bull market. During downturn markets, on the other hand, when prices are falling, it may be worthwhile to buy Bitcoin in larger quantities.
Avoid Emotional Trading
Particularly in the realm of finance, emotional impulses can lead to hasty decisions. Making trading decisions based on emotions like fear or greed is risky business. Successful Bitcoin investing requires a level head and strict self-discipline. Don't let short-term changes in the market prompt you to abandon your long-term financial goals and techniques. Think about establishing attainable investment goals, or saving for later investing and resisting the urge to deviate from them. This method of self-control has been shown to lead to better long-term results in the stock market.
Regulatory Awareness
Cryptocurrency regulations are still developing and can show substantial variation among nations. If you want to make money investing in Bitcoin, you should know what the laws and regulations are in your nation. Your Bitcoin holdings may become illegal or less valuable as laws change. 
Maintain an up-to-date awareness of cryptocurrency-related industry news and official pronouncements. To make wise choices and avoid any legal traps, it is important to understand the regulatory environment in your location.
Endnote
Bitcoin investment can lead to lucrative gains, but only if done so methodically and carefully. You may improve your chances of making money in the Bitcoin market by familiarizing yourself with the market, diversifying your holdings, using techniques like dollar-cost averaging, and monitoring market developments. Keep in mind that there are risks involved as well as potential profits, so you should move forward with caution, do your homework, and maybe even consult with a financial expert.