Do you know what benefits your car insurance has?  Sure, we all know if we get in a car accident, we pay our deductible and get our car fixed thanks to insurance.  But did you know there are several other items your car insurance might cover without requiring you to pay a deductible?  Does your car insurance pay for these items?  I recently learned that these free services are included as part of my car insurance.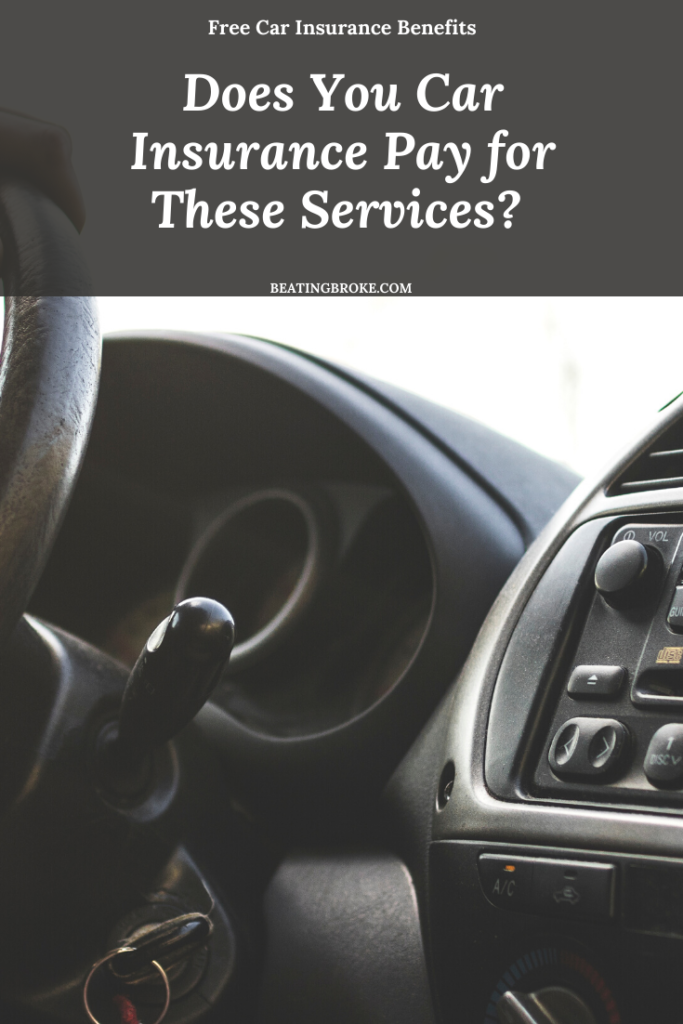 Changing a Flat Tire
I wish I was making this up, but I'm not.  I was driving my child home from school when I saw in my path a metal rake lying completely across my lane.  On my right was a curb, and on my left was a full lane of traffic, so there was nowhere to go.
I tried to avoid the rake, but it punctured my tire.  When I woke up the next day to take my son to school, the tire was completely flat.  Did I mention my husband was out of town?  My son and I tried to get the old tire off, but, thanks to snowy Chicago winters, it was rusted on.  Our neighbor tried to help, but he couldn't get it off, either.  He then mentioned that I should call my insurance.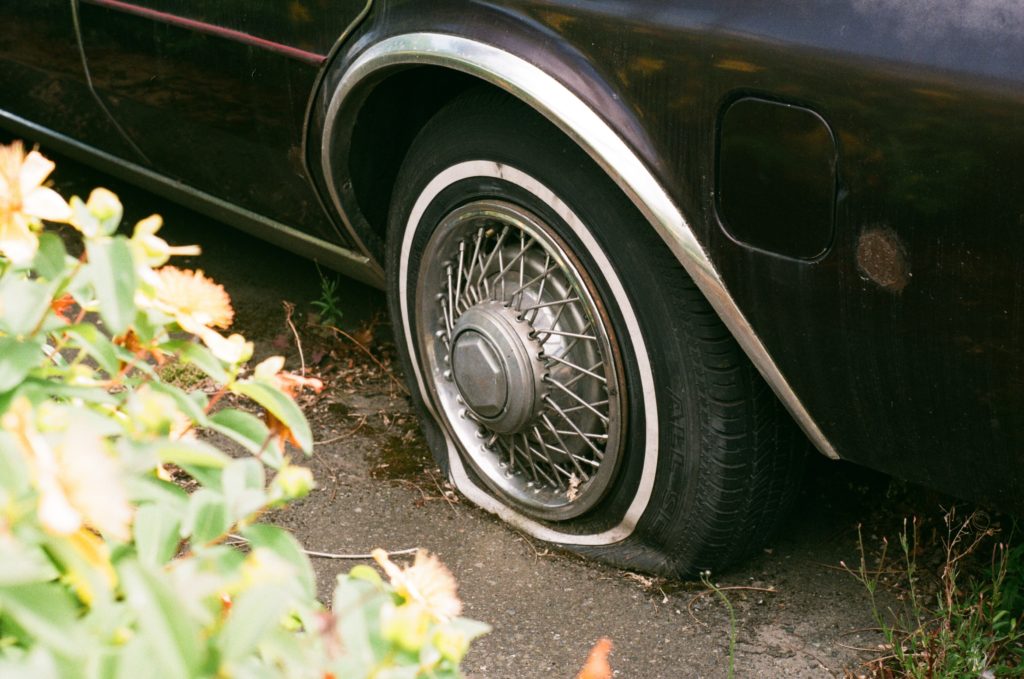 I did call my car insurance, and within two hours, a tow truck driver was at our house.  He took off the flat tire, put on the replacement, and didn't charge me anything.  This was a free of charge service included with our car insurance.  I had no idea.
Windshield Replacement
I was driving on the highway when I heard a loud crack!  I looked at the bottom corner of the passenger side of the windshield and saw that there was a crack forming.  During our 20-minute drive, the crack spread two feet.  During our drive back home, the crack slowly snaked itself halfway across our windshield.
I discovered that our insurance would replace the windshield free of charge.  The insurance company scheduled the appointment for me, and a day later, two men showed up at my house and replaced the windshield in less than 45 minutes.  Again, I didn't have to pay anything or even do anything.  The insurance handled it all.  I just needed to be home.
Final Thoughts
I used to be hesitant to call my car insurance unless I was facing a major repair.  I didn't want to pay a deductible AND face having my car insurance go up because of my claim.  But as I learned from recent experience, there are several things your car insurance might cover that doesn't require you to pay a deductible.  My insurer told me as long as I'm not using these services frequently, the insurance company is happy to offer these services free of charge.  Does your car insurance pay for these items?  If you don't know, try calling your insurance agency to see if they cover these types of repairs and if there are others they may cover free of charge.
Melissa is a writer and virtual assistant. She earned her Master's from Southern Illinois University, and her Bachelor's in English from the University of Michigan. When she's not working, you can find her homeschooling her kids, reading a good book, or cooking. She resides in New York, where she loves the natural beauty of the area.