When you have a family member in the hospital, the last thing that you want to think about is money.  Yet, money is often a pressing concern because if you eat in the hospital cafeteria, pay for parking at the hospital, and stay in a hotel if the hospital is far from home, you will quickly rack up an expensive tab.  You may already be anxious about your hospitalized family member; there's no need to also worry about finances.  There are several ways to save when a family member is in the hospital.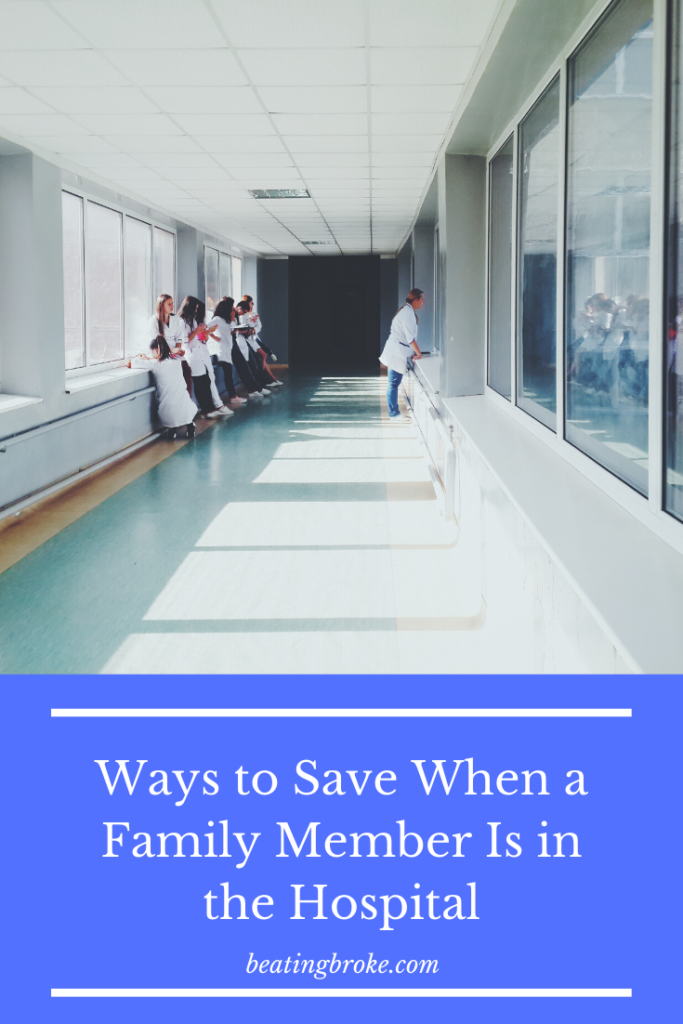 Ways to Save When a Family Member Is in the Hospital
Bring Your Own Food
My mom was in the hospital for a few days after a knee replacement, and one of the best things I did was to bring my own food.  I bought a $13 dollar thermos from Amazon and brought my lunch in the thermos every day.  It was piping hot when I was ready to eat.  I also brought something cold like a sandwich in a little portable cooler for dinner, so my meals were covered.  This also meant that I could keep my mom company all day without leaving to go down to the hospital cafeteria.
If you don't have a thermos or portable cooler, check with the nurses.  Many hospitals have a refrigerator visitors can use, and nurses may be willing to heat up your food for you.  However, if your family member will be in the hospital for more than a few days, I highly recommend buying a thermos and portable cooler.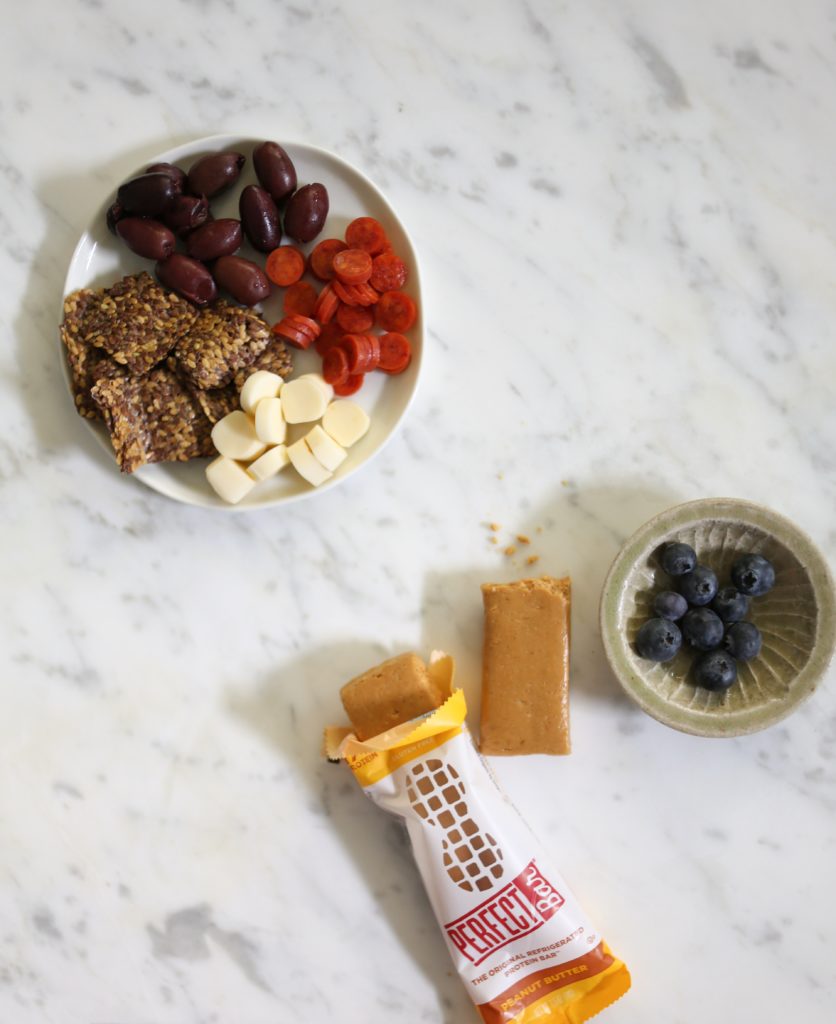 Don't forget to also bring snacks like granola bars, fig newtons, and other small, shelf-stable, filling snacks.
Discounted Parking
I was lucky in that the hospital my mom stayed at did not charge parking.  However, many do.  Again, check with the hospital because some hospitals offer discounted or free parking if you get your parking ticket validated.
Also, if family friends or other relatives ask how they can help, don't be shy about asking for money to pay for parking.  When my mom was in the hospital, one family member generously gave me money to cover all of my accrued expenses, knowing how quickly they add up.
Discounted Hotel Stays
If your family member is in a hospital far from home, your expenses will likely add up even more quickly.  One way to make a significant difference in your expenses is to find a discounted place to stay.  Many cities have Ronald McDonald Houses nearby.  These facilities offer families with kids in the hospital free lodging and food.
In addition, some hospitals have Ronald McDonald rooms right in the hospital.  In the room, you can heat up food, sleep, take a shower, do laundry or watch TV.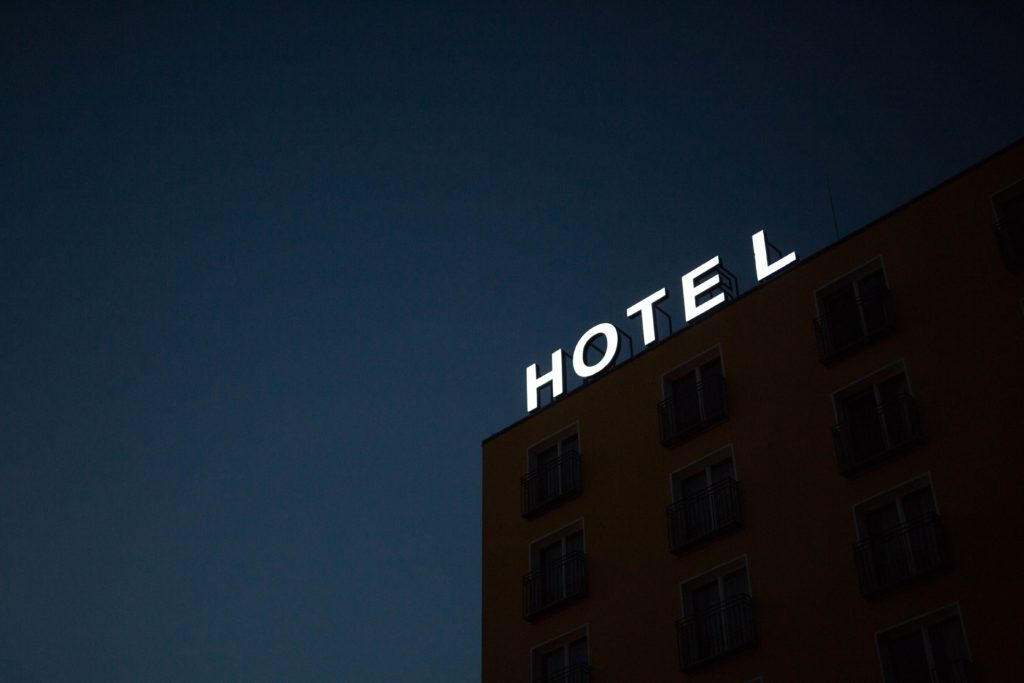 Finally, some hotels near hospitals offer a discounted "hospital rate" for people who have family members in the hospital.  Ask the hospital if they partner with any hotels for this rate.  Also, when calling around for a hotel to stay in, make sure to mention your situation.  The hotel may give you a discount.
Final Thoughts
If you have a family member in the hospital, remember that there are many ways you can save on food, parking, and lodging.  The last thing you want to do is worry about money, so use some of these strategies to save money while caring for a sick relative.
Melissa is a writer and virtual assistant. She earned her Master's from Southern Illinois University, and her Bachelor's in English from the University of Michigan. When she's not working, you can find her homeschooling her kids, reading a good book, or cooking. She resides in New York, where she loves the natural beauty of the area.