In the interest of financial simplicity, you may think it would be easier to consolidate your money into one checking account.  After all, having a standard savings account seems to have gone the way of the dinosaur since most banks pay no or very little interest on principal.  Yet, there are some good reasons why you should have both a checking and a savings account: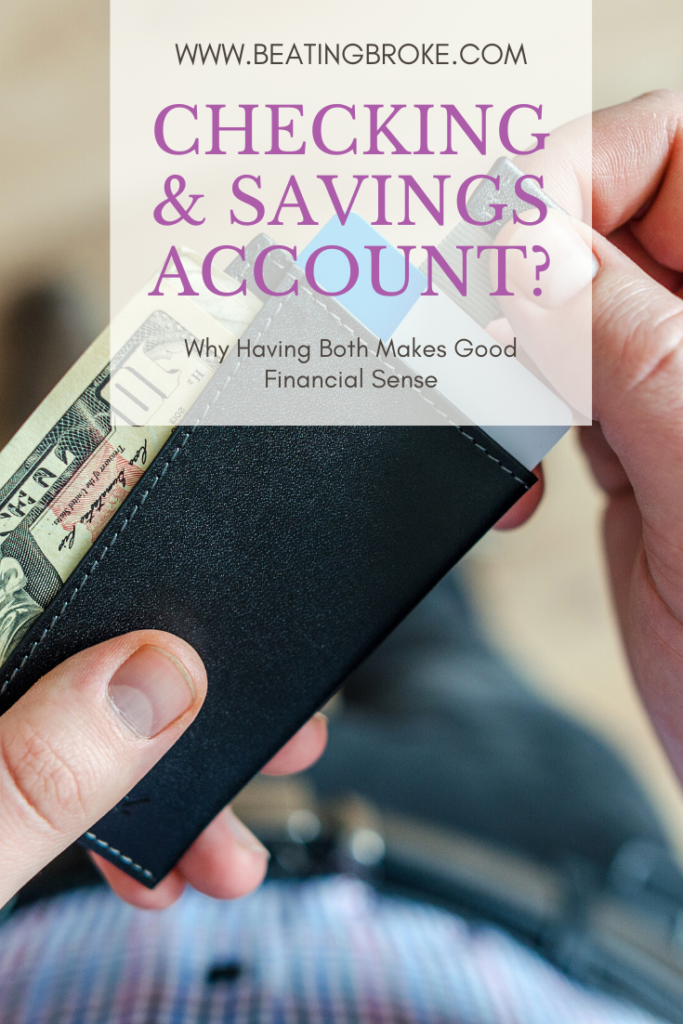 The Differences Between Checking and Savings Account
Each Account Has a Different Use
For most people, keeping their money in two accounts based on uses and goals make sense, especially for people with little financial restraint.
Checking Account
Each account has a different use.  A checking account is meant to be used for regular, monthly expenses.  You can pay via check, debit card, or automatic withdrawal.  You can get the money out via ATM or walk-in at the bank.  Most people find a checking account necessary, even if they do typically use their credit card for most purchases.
Savings Account
A savings account is used to store your money that you're saving for long-term goals such as a full-funded emergency fund, a new car, a down payment on a house, or whatever other savings goal you have.  Most of these accounts do not pay interest, or if they do, they pay a low interest amount, but some do offer more interest if you have a high savings account balance.
Each Account Has Different Rules
Saving accounts may have a limit on the amount of withdrawals you can make.  Typically six withdrawals a month are allowed.
Why You Should Have Both a Checking and Savings Account
As mentioned above, there are significant differences between checking and savings accounts.  Having both allows you more financial freedom and helps you meet your financial goals.
More Financial Restraint
If you struggle with financial restraint, having both a checking and savings account is imperative.
Can't Fool Yourself
Some people with just a checking account must also put their money they are saving for larger purchases in the checking account.  This can create a false sense of security because it looks like they have more money available than they do.  For instance, if they have $2,050 in their checking, but of that, $2,000 is saved for an emergency fund, they really only have $50 currently available to spend.  However, because they looking at the checking account balance and see $2,050, they feel comfortable spending more than they should.
Limited Access to Savings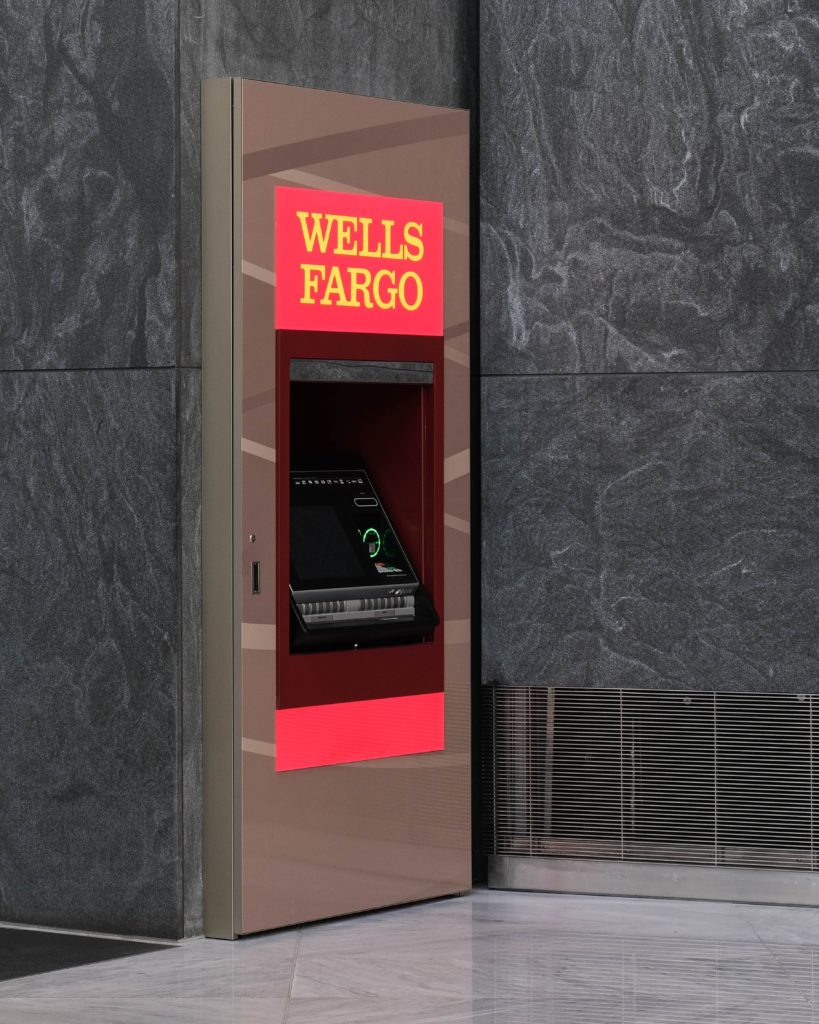 An ATM card can make it so easy to access your cash, even if you don't make it to the bank during normal banking hours.  However, you may not have access to your savings account with an ATM card, which means you have to show a bit more restraint.  Not having immediate access to the money during off hours or when you're not nearby the bank can curb impulse buys, improving your financial situation.  Plus, most savings accounts only give you a limited number of transactions, so you can't as freely withdraw your money as you can with a checking account.
Automatically Put Money in Savings
Most people have their paycheck automatically deposited to their checking account.  However, if you're saving for some goal, you can go to your business' payroll office and fill out a form for part of your paycheck to be deposited in your savings account.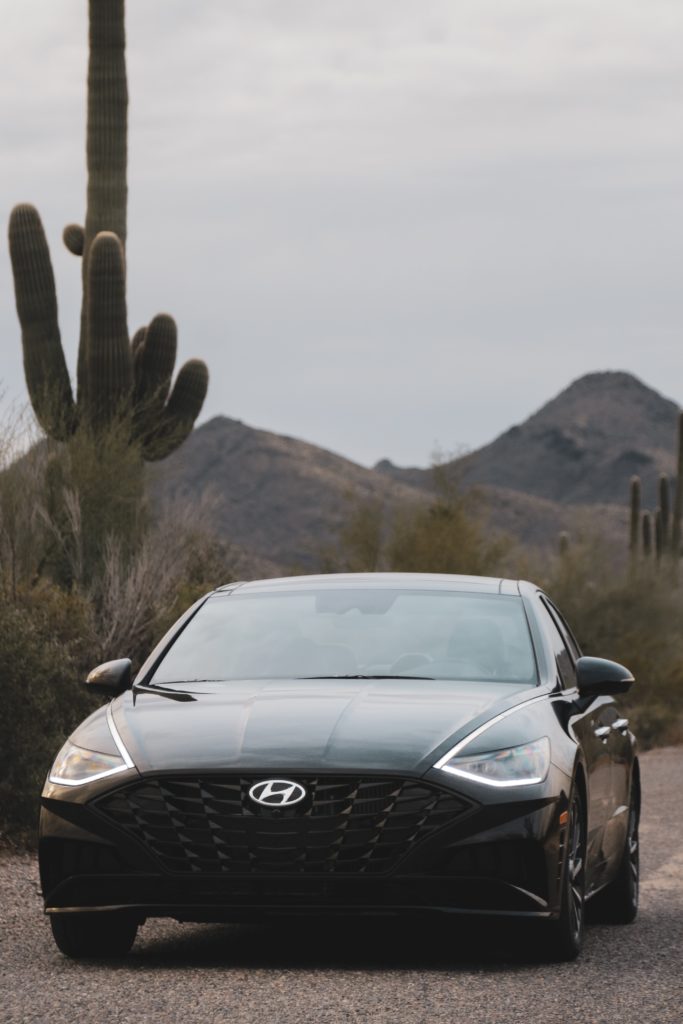 Let's say you're slowly saving for a new car and want to put $150 a month for that goal in your savings account.  If you depend on yourself to move the money from checking to savings, you might not.  After all, there are always other things vying for that money.   However, if you went to payroll and filled out the necessary forms, $150 will automatically go into your savings every paycheck.  By having two accounts and setting up automatic deposit to savings, you take yourself and self-discipline out of the equation, making it easier to save.
Protect Your Money in the Event of Theft
Enhanced Due Diligence (EDD) in banking plays a crucial role in safeguarding consumers by detecting suspicious activities, thereby ensuring secure financial transactions and demonstrating banks' adherence to international regulatory standards. This not only protects individual consumers but also fortifies the integrity of the broader financial system.
Despite the protection EDD offers, the risks of not diversifying one's funds become clear when thinking about potential theft. If you put all of your money in your checking account, you could open yourself up to serious financial difficulties if a thief accesses your account electronically through your debit card. The thief would be able to empty your checking account, and while you'll usually get the money back, it can take several days, unlike credit card companies which usually return your money immediately.
While you're waiting for your hard-earned money to be returned, you may inadvertently bounce checks if you have outstanding payments that haven't cleared your account before the thief stole your money.
In addition, how will you pay your bills and daily living expenses in the interim? If you still had a savings account, you could use that money to pay your regular expenses, but if all the money is in one checking account, you would have access to none of your money until the bank refunds what was stolen."
Caveat: Try to Find a Savings Account That Does Pay Interest
While you may want to chuck the savings account because you're earning very little in interest, maybe it is just time to go savings account shopping and find a bank that pays more interest.  A family friend, Jackie, has her savings at a local credit union, and she earns nearly 2% interest.  Depending on how much you have stashed in your savings, that can add up.  Jackie earns nearly $100 in interest every month, and she earmarks the interest payment to save for a new car.  Every year, she is putting $1,200 away for a new car, and it costs her nothing because it's all interest.  In addition, as she keeps the interest in the account, it makes her account balance grow, and she earns even more interest.
If you're thinking of ditching your savings account in favor of a checking account only, take a moment to reconsider.  You're financially more secure with both accounts.  Maybe instead you should shop around for a savings account that pays more interest.
What is your preference?  Do you prefer to keep money for your medium and long-term goals in a savings account, or do you prefer to keep it all together in your checking account?  What other reasons would you give to encourage people to maintain both accounts, or would you instead argue that people just need a checking account?
Melissa is a writer and virtual assistant. She earned her Master's from Southern Illinois University, and her Bachelor's in English from the University of Michigan. When she's not working, you can find her homeschooling her kids, reading a good book, or cooking. She resides in New York, where she loves the natural beauty of the area.