If you're looking for a low-cost cell phone provider that gets the job of talk and texting done without all the bells and whistles, Tello Mobile may be the right cell phone provider for you.  While it lacks many of the features of other cell phone providers, the price can't be beat.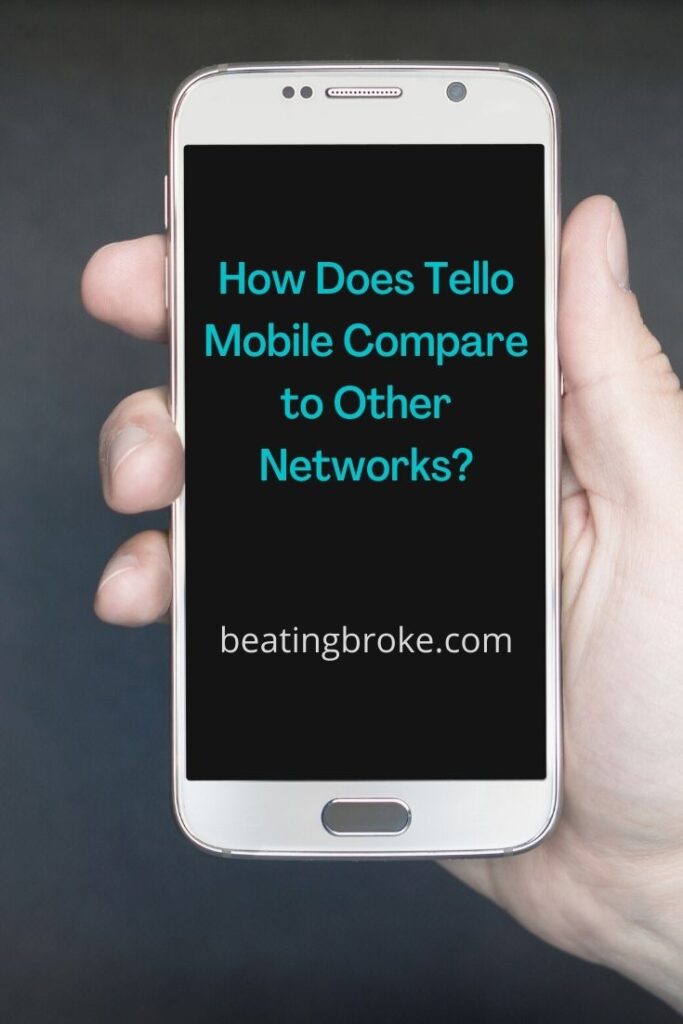 About Tello Mobile
Tello Mobile offers affordable cell phone service and terrific customer service.  However, since it is a discounted cell phone provider, it won't have all the features of a big cell phone provider like AT & T, T-Mobile, Sprint, and Verizon.  On the other hand, Tello Mobile doesn't have all of the expenses.
How Much Are Tello Mobile Plans?
Tello Mobile is an ideal cell phone provider for those who are in high school and college students just starting out on their own.  Their plans are affordable, especially for those on a tight budget.
Their cheapest plan is for no data and 100 minutes and free texting for just $5 (taxes and fees not included).
While on the other end, their plan for unlimited data and unlimited minutes is $39 per month (tax and fees not included).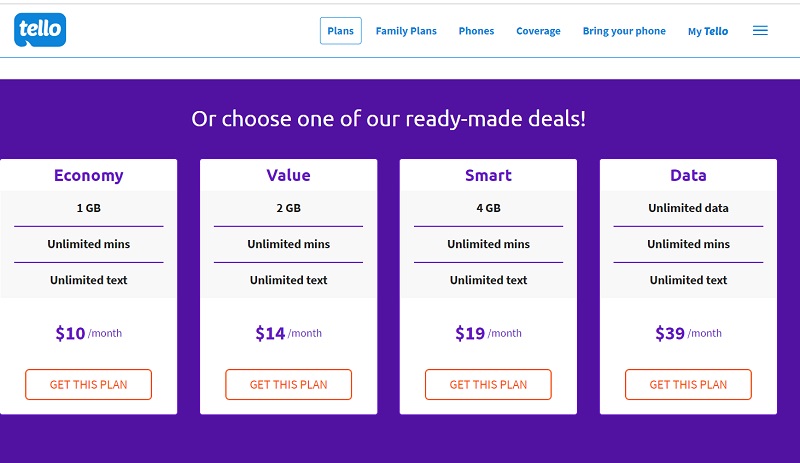 You can choose a range of options in between these two extremes based on your own specific needs.  In addition, they offer family plans that are equally affordable and designed for two to four family members.
They do not require a contract, a benefit that many people enjoy.
Coverage
Their coverage is provided by the Nationwide Sprint Network on a 4G LTE network.  Historically, among the big four Sprint is ranked lowest for coverage, so if you live in a rural area, Tello Mobile might not be the provider for you.
Interestingly, they offer free calling to four international locations—Canada, Mexico, China, and Romania.
Cell Phones for Purchase
You can easily bring your cell phone over to Tello Mobile if it has CDMA capabilities.  If you don't have a phone or don't want to bring one over, you can buy an affordable phone from Tello Mobile.
However, don't look for the latest version of a cell phone here.  Instead, you'll find older versions of phones for a lower cost or refurbished phones.  For instance, they are currently offering a refurbished Apple iPhone 8 for $399 and a refurbished Apple iPhone XR for $519.
Customer Service
Tello Mobile has polite and helpful customer service.  You can reach them via phone or email, and they have an extensive FAQs section that may negate the need to talk to someone.
However, unlike other, more expensive providers, they do not have a physical location you can visit for additional assistance.
Final Thoughts
Tello Mobile is a provider that offers the basics and free calling to a few select countries.  It is best for individuals or families who have light cell phone needs or for high school students or college students looking for affordability.
Read More
How We Save Money with Ting as Our Cell Phone Provider,
Get Your Phone Service for Less with These Two Programs,
Republic Wireless: The Future of Cellular?
Melissa is a writer and virtual assistant. She earned her Master's from Southern Illinois University, and her Bachelor's in English from the University of Michigan. When she's not working, you can find her homeschooling her kids, reading a good book, or cooking. She resides in New York, where she loves the natural beauty of the area.