Inevitably it happens.  You open a gift from a well-meaning relative or coworker, only to discover it's a gift card for a store you never frequent.  Or it's the third scarf you've gotten this season.  Or it's a pricey bottle of bourbon, and you don't drink.  Rather than be disappointed by the gifts that you receive, consider regifting them and saving yourself money.  There are 9 common items for guilt free regifting that you should consider happily passing along to someone on your to-buy gift list.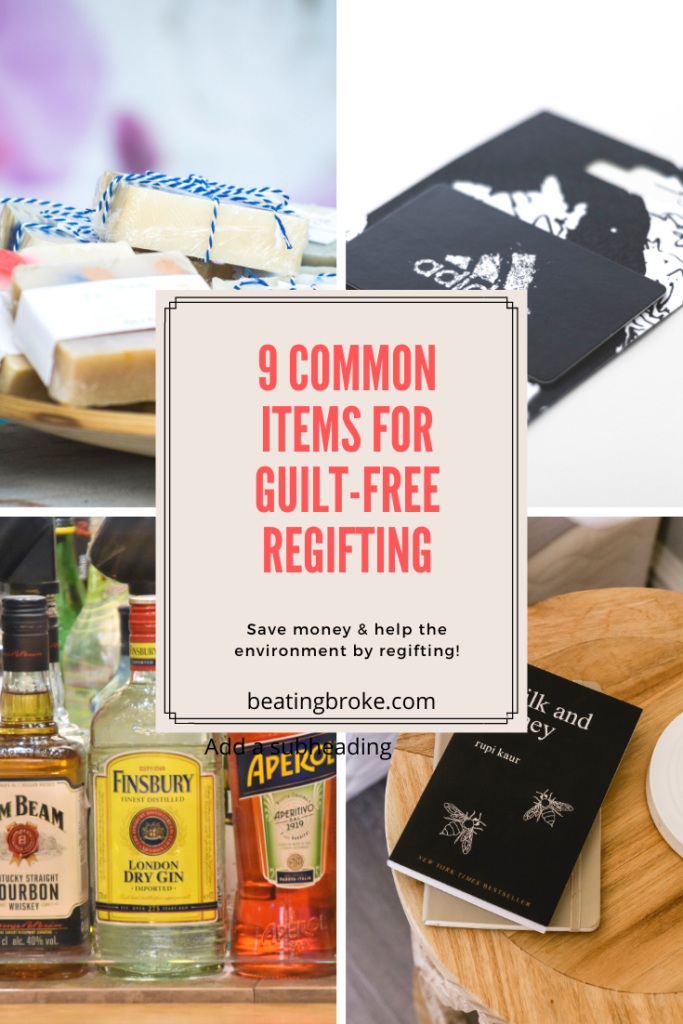 Gift Cards
Sure, you could sell the gift card, but an easier solution is to regift it.  If you never shop at a certain department store but you know that your mother-in-law does, why not regift the gift card to her?
Before regifting, make sure the card hasn't been used, that you know its exact value, and that your own name isn't written on it.
Homemade Desserts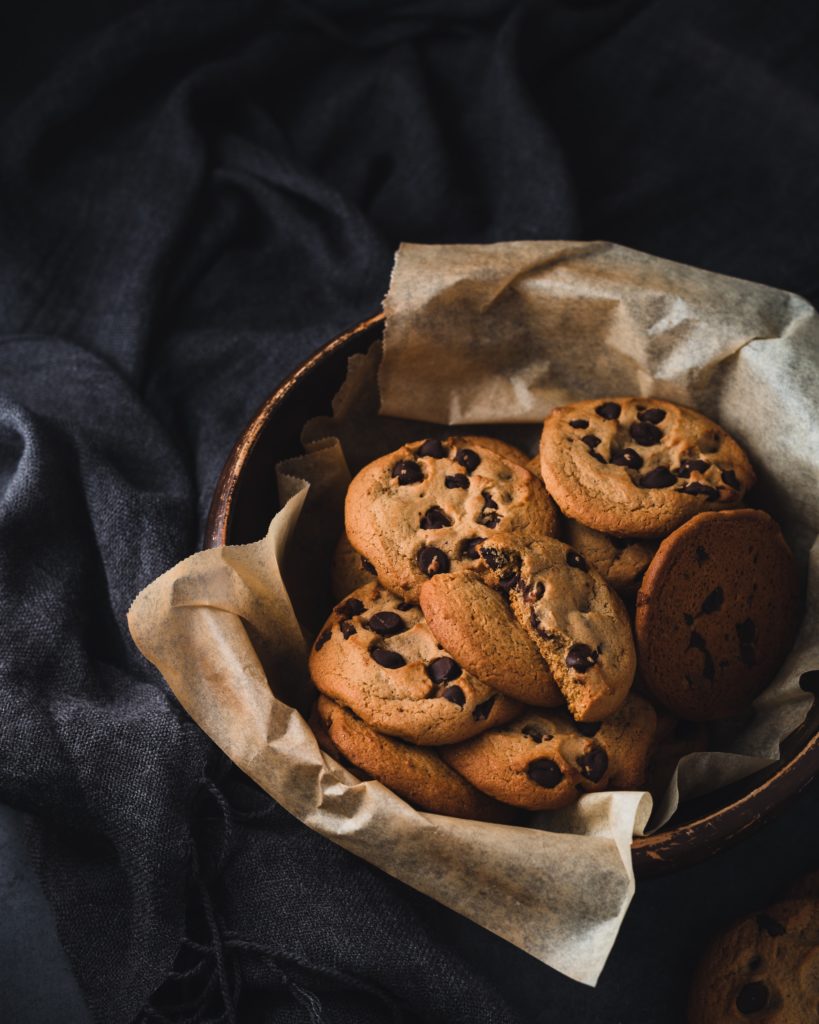 'Tis the season to receive homemade desserts, again, and again.  You received peanut brittle and you hate peanuts?  Simply take the brittle and create your own homemade goodie plate to give to someone else.
Gourmet Food
Gift baskets with gourmet food abound during the holiday season.  These make excellent gifts, especially if you regift a meat and cheese basket to a man you know is on the Keto diet or a chocolate basket to your chocoholic office mate.
Personal Care Sets
You can easily regift personal care sets such as body lotions and lip glosses to any woman in your life, especially if you don't know them well.  The same goes for men's gift sets such as cologne or hair gel.
Soap
Most people don't buy or make fancy soaps for themselves, so these make a perfect gift for the person in your life who loves personal care items with a flair.  This is also a great regift for those on your list that you don't know well such as your child's teacher.
Alcohol
Of all the regifts, this is likely one of the best ones to give.  Plenty of people would appreciate receiving a bottle of alcohol, especially high-quality alcohol, for a gift.
Books
As long as you haven't read it and the book still looks brand new, consider regifting it to your favorite bibliophile.
Pen Sets
A fancy pen set is on my list of the most boring gifts ever, but some people really like having a fancy pen that writes smoothly.  Consider regifting this to the academic or business person in your life.
New Clothing
If you receive gloves, scarves, hats, etc., these make the perfect gifts to regift because they're fairly generic.  Just make sure the price tag is still on and the item is in pristine condition.
Regifting, when done well, i.e. carefully considering if the other person would actually like the regift rather than just giving it to her because you have to give her a gift, can offer several benefits.  First, you get rid of a gift you don't want or need.  Second, you save money by not buying an additional gift.  Third, you help the environment by consuming a bit less because you're passing on your unwanted gift rather than buying a new one.
The holiday season is the time when most people regift.  However, don't forget, you can also regift for birthdays and housewarming parties.  Perhaps save one bottle of alcohol as a gift when you're invited to a dinner party.
Melissa is a writer and virtual assistant. She earned her Master's from Southern Illinois University, and her Bachelor's in English from the University of Michigan. When she's not working, you can find her homeschooling her kids, reading a good book, or cooking. She resides in New York, where she loves the natural beauty of the area.