My husband and I have been Amazon Prime members for years, but each year the benefits and reasons to keep our membership (even if it does cost $119 a year) increase.  Especially during the pandemic, I've found my Amazon Prime membership to be essential.  If you're wondering, is it worth paying for an Amazon Prime membership, the answer is a resounding yes!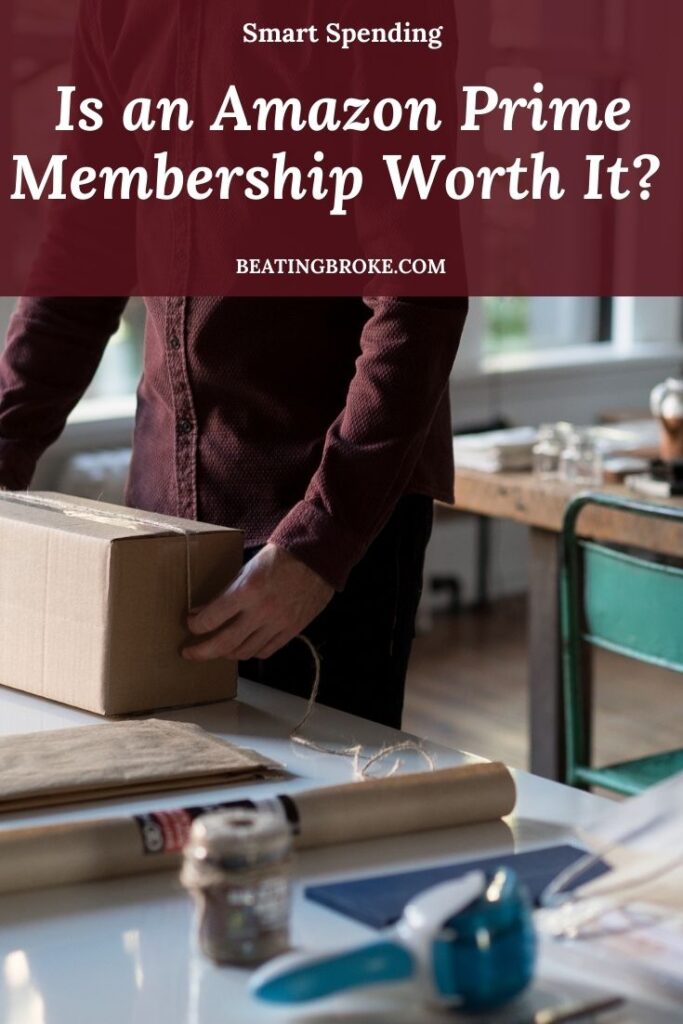 Benefits of an Amazon Prime Membership
There are so many benefits to this membership!
Free Whole Foods Delivery
Amazon bought out Whole Foods in 2017, and one of the first things they did was lower the grocery prices.  (There was a reason Whole Foods used to jokingly be called "whole paycheck" by many).  Now, if you live in certain areas of the country, Amazon will deliver groceries to you from Whole Foods in less than two hours!
I discovered this service about two months ago, and we've used it three times.  I can't speak highly enough of this service!  If you hate going to the grocery store or you're avoiding it because you're trying to limit potential exposure to coronavirus, this service is amazing.
Simply go through Amazon's Whole Foods page, put your items in the cart, and check out.  Amazon will suggest a tip for your driver.  (It seems to be $7 for orders under $100 and $10 for orders between $100 and $150.)  You choose a delivery time, often available within the next two hours if you'd like.
Your shopper will contact you while she's shopping to let you know if an item is unavailable and what substitutions are available.  You can choose to accept or decline the substitutions.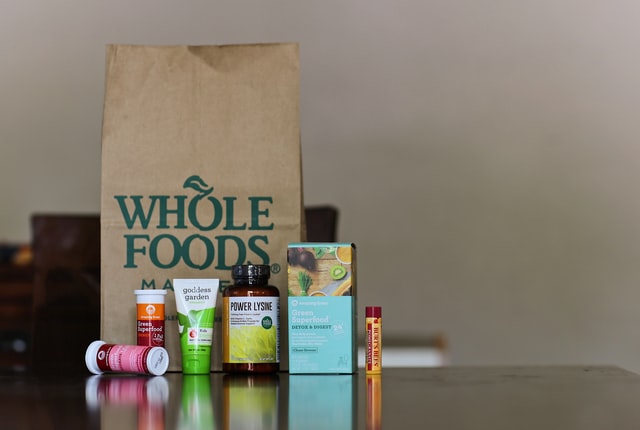 Within two hours, your items are at your door.  Amazon has contactless delivery, and the drivers I've seen have all been wearing masks.  My items have come in pristine condition two out of three orders.  On one of my orders, the shopper sent me 10 lemons instead of 10 pears.  I simply asked for a refund on Amazon, and my money was quickly returned to me for that item.
Two-Day Delivery
One of the best reasons an Amazon Prime membership is worth it is because of the free two-day delivery.  Order an item, and it will likely be to your door in two-days.  You don't pay any shipping.  I should mention that due to the pandemic, some items are arriving more slowly, but in the last few months, that has rebounded.
Even better, I can send items to my mom, who lives across the country from me, from Amazon for free.  Just last week I sent her a book for her birthday, and she got it in two days.  This is an excellent benefit any time, but especially during the Christmas season.
Prime Video
Also included in your Amazon Prime membership is Prime Video.  You get thousands of shows to watch for free.  Not only do they have great movies and tv shows, but Amazon also produces their own shows such as The Marvelous Mrs. Maisel, Catastrophe, and Mozart in the Jungle, to name a few.
Add on Channels
Even though there are many, many shows to watch on Amazon Prime, you have the option to upgrade to additional premium channels such as
HBO – $14.99 a month
Hallmark Movies NOW – $5.99 a month
Smithsonian Plus – $4.99 a month
Starz – $8.99 a month
MLB.TV – $24.99
just to name a few.  There are more than 20 premium channels you can choose from.
Prime Reading
If you're a bookworm, try out Prime Reading.  This service comes with your Prime membership and offers you the chance to read books, magazines, and comics for free.  If you'd prefer to listen to the story, Prime Reading comes with Audible Narration.  Even better, you can read on any device you own.
More Services
The scope of this post doesn't let me tout all of the benefits of a Prime membership.  Other features that you may enjoy include
free music streaming,
Prime Pantry,
Prime Wardrobe,
Amazon Smile, and
Amazon Photos (unlimited photo storage),
How Much Does an Amazon Prime Membership Cost?
There are varying levels of membership
Standard Amazon Prime Membership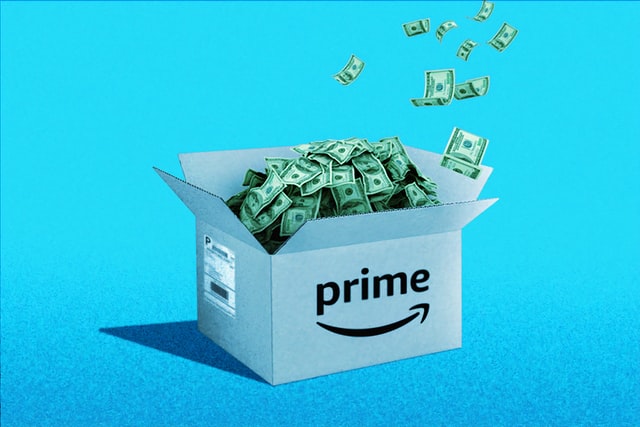 A standard Amazon Prime membership is $119 a year, or you can opt to pay monthly for $12.99 a month.  Many people balk at that price, but I think those people haven't truly considered the value in that price.
Right now, we pay $13.78 for a Netflix subscription.  That is per month for one streaming service.  Even if the only thing Amazon offered was streaming, if you pay the yearly $119 Amazon Prime membership that would equate to $9.91 a month.
But we don't just use Amazon for streaming.  We easily recoup our money in free shipping on the products we buy throughout the year and the gifts we send.
Student Membership
If you're a student, you can get your membership for just $59 a year or $6.49 monthly.
Try It for Free
If you're still wondering is an Amazon Prime membership worth it, try it for free!  Amazon lets you try out Amazon Prime for 30 days for free.  You get all of the benefits regular paying members get.
Drawbacks to Membership
There are very few drawbacks to an Amazon Prime membership.  The only real flaw I can think of is that Amazon Prime doesn't cover everything.
Not All Videos Are Covered
For instance, there are still some series and movies that aren't covered by Amazon Prime.  If you want to watch them, you have to pay for them.
Not All Items Have Free Shipping
Likewise, not every single item qualifies for free shipping.  There are a few items, should you choose to buy them, you will still pay for shipping or that require you to buy $35 worth of other merchandise before they ship free.
Final Thoughts
Is Amazon Prime worth it?  For our family, the answer is a resounding yes.  I think Amazon is actually an amazing bargain considering all the many perks you get.
Read More
5 Ways to Save on Utilities and Amazon
5 Ways to Save on an Amazon Prime Membership
4 Ways to Make Money for Christmas Presents This Year
5 Best Comic Book Storage Boxes and Bins
Melissa is a writer and virtual assistant. She earned her Master's from Southern Illinois University, and her Bachelor's in English from the University of Michigan. When she's not working, you can find her homeschooling her kids, reading a good book, or cooking. She resides in New York, where she loves the natural beauty of the area.