If you're in debt, you're not alone.  A few generations ago, most Americans did not carry debt, and if they did, they only had mortgage debt.  Carrying debt was looked down up and considered shameful.  But how things have changed now.  Many 18-year olds immediately go into student loan debt for college, and then for credit card and automobile loan debt and to top it all off, mortgage loan debt.
Once you're in debt, you can feel like you're in so deep, there's no way out.  But don't give up!  There are many more reasons to beat that debt than to not.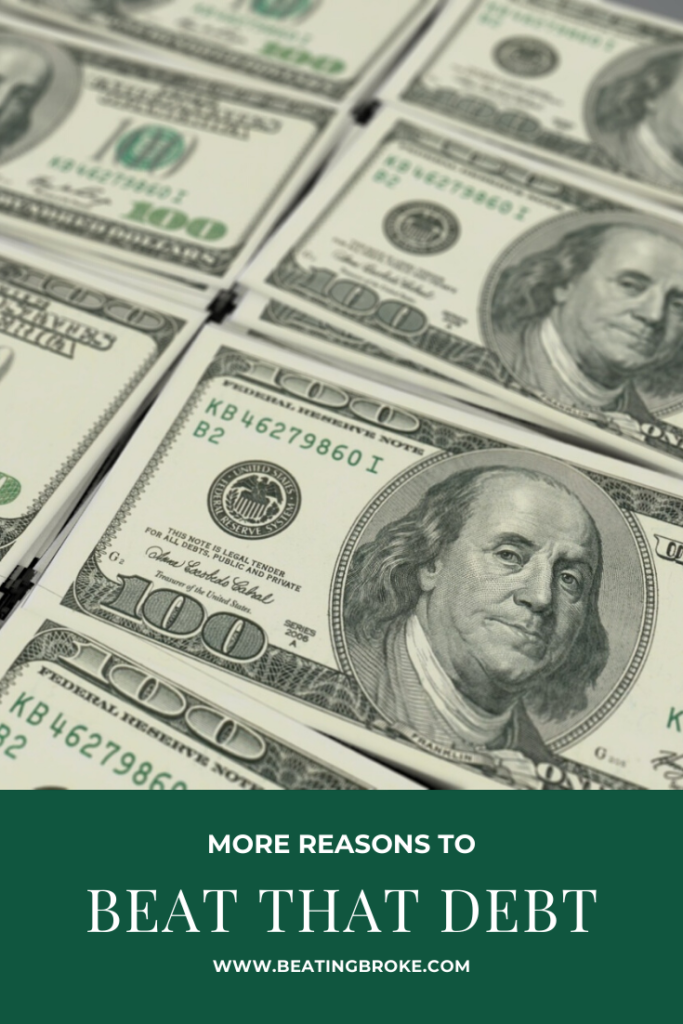 More Reasons to Beat That Debt
When you're deep in debt, you may feel there's no point in going on a strict budget and putting extra money on your debt.  After all, you work hard to scrimp and put extra money on the debt, but you barely see a difference in the balances.  Sure, progress is slow in the beginning, but there are so many benefits of working hard to pay off your debt.
Today's Money Is Yours for Today
One of the most frustrating things about being in debt is that you pay for yesterday with today's money. Let's say you earn $3,000 a month, and $1,000 of that money must go to payments for your debt.  That is 1/3 of your income that must go for past expenses that you went into debt for.  Imagine if all the debt was paid off and you had that $1,000 to use today.  What would you do with an extra $1,000 every month?
Money to Save for Long Term Goals
Maybe part of that $1,000 can be saved for long-term goals like a fabulous vacation you can pay cash for, or to grow your retirement nest egg, or to save in your children's college fun.  When you don't have to pay debt payments, you have more money to save for, and advance, your future.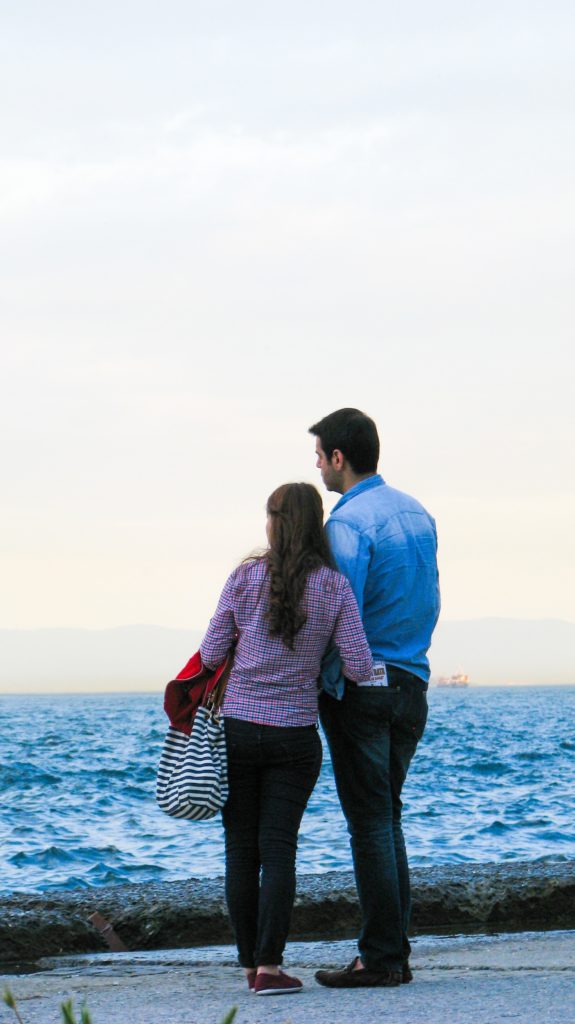 Security
Probably the best reward for working hard to pay down debt is that you have financial security.  If your car is paid off, you don't need to worry that it will be repossessed if you lose your job.  That car is yours no matter what.
Money for Charitable Goals
If giving to charity is important to you, you can give more freely when your money isn't tied up in expensive debt repayment.  You can give to your church, or an organization that you support, or a family in need.  You have the means and the ability to give generously when there is no debt burdening you.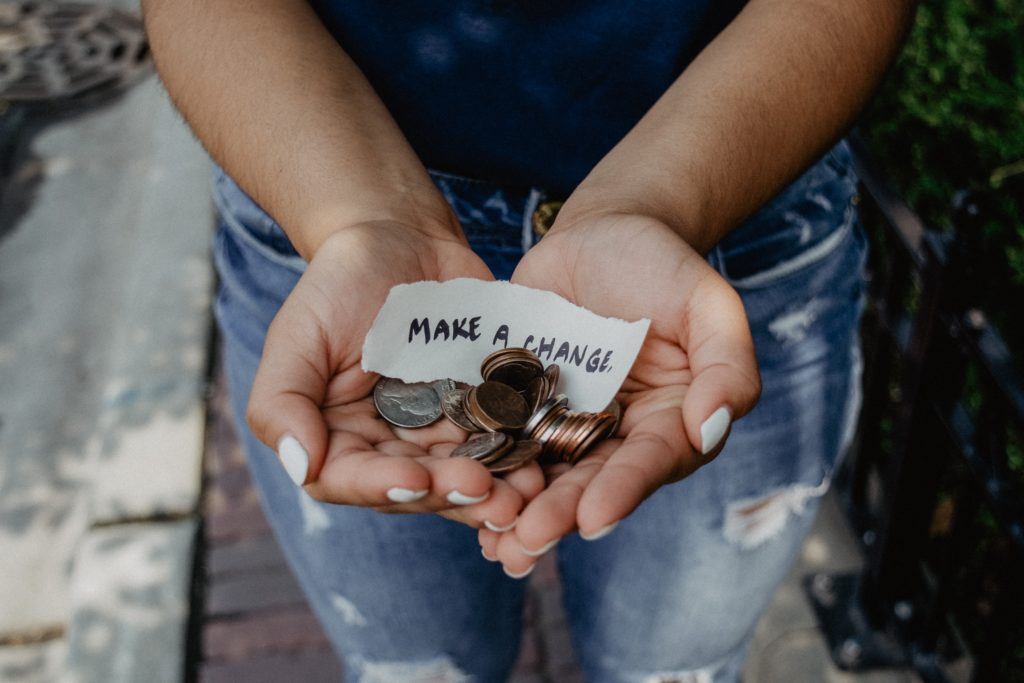 Financial Freedom
When you are in debt, you feel burdened, even if you don't realize that you feel that way.  There is something about being out of debt, not being beholden to anyone, that makes you feel free and empowered.  You don't realize how much having debt was subconsciously weighing you down until the debt is gone.  I've experienced this myself and also heard many people share that this is what they felt, too.
Final Thoughts
If you're in debt, remember, getting out of debt, especially significant debt, is a marathon, not a sprint.  However, you should get out of debt as fast as you are able to benefit from these many more reasons to beat that debt.  You'll be glad you break the chains when you get out of debt.
Melissa is a writer and virtual assistant. She earned her Master's from Southern Illinois University, and her Bachelor's in English from the University of Michigan. When she's not working, you can find her homeschooling her kids, reading a good book, or cooking. She resides in New York, where she loves the natural beauty of the area.