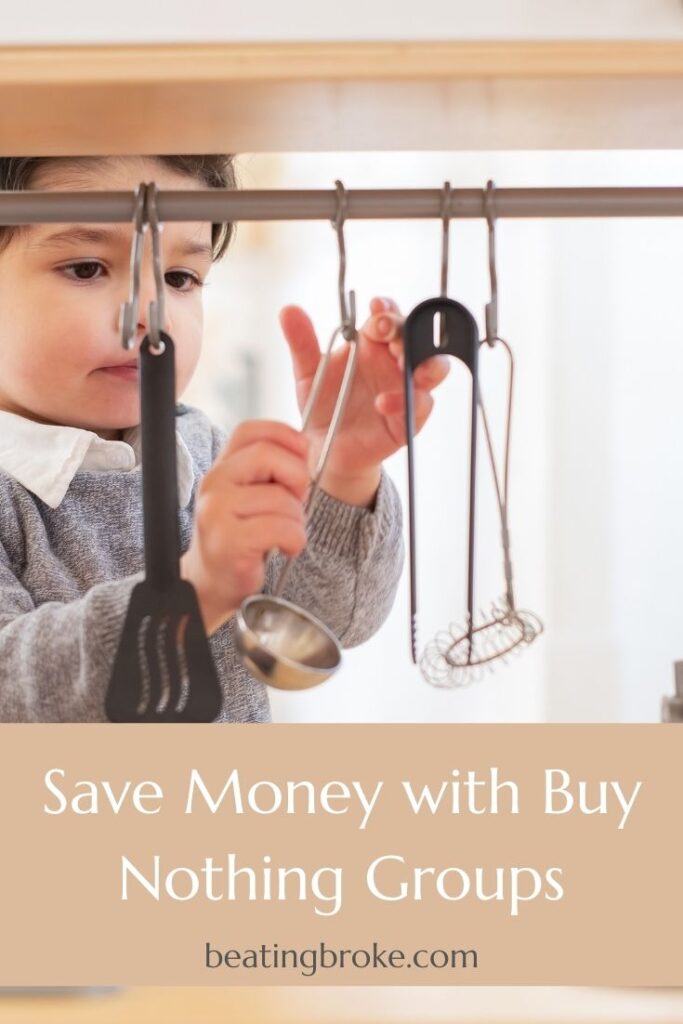 Have you joined a Buy Nothing group? You can find these groups on Facebook. Simply enter the name of your town or area and "Buy Nothing." You likely find a group or two near you. Then, get ready to discover the joy of all the ways you can save money with buy nothing groups!
Save Money with Buy Nothing Groups
You save money in two ways:
Getting Rid of Your Stuff
You can easily get rid of stuff you no longer use with a buy nothing group. Take a picture and list your item in the group. You'll likely have several takers. All you have to do is place said items outside your home, and the person will come to take them.
Using a buy nothing group to get rid of your stuff saves you gas because you don't have to drop the items off at a donation center. You can also save on the cost of disposal if you want to get rid of a larger item.
Gaining New Stuff
The true beauty of these groups is when you are in need of items. Buy nothing groups never charge people for the items they're getting rid of, so if you get an item from the group, you will pay nothing.
Some of the Best Items Our Family Has Received
When my son was in elementary school, he was obsessed with magic. Our local buy nothing group had a magic kit listed, and I got first dibs on it. My son was thrilled with his new-to-him magic kit, which was in excellent condition. About five years later, my daughters needed bicycles. Although it took me a few months, I was able to get both girls bicycles for free from our Buy Nothing group.
How to Make the Most of These Groups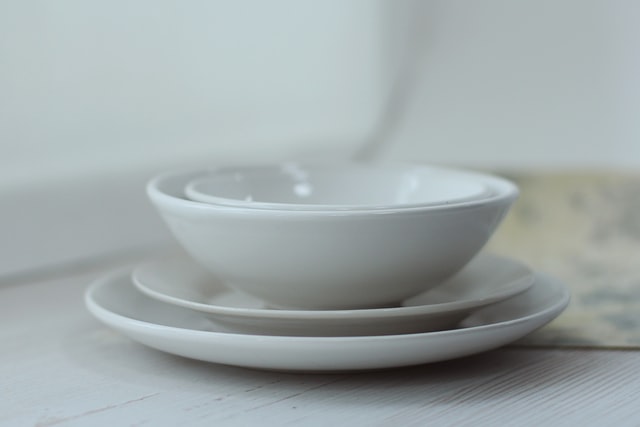 To make the most of these groups, you need to be flexible. You may want something, but you need to be patient. Sometimes you have to wait weeks or months for someone to list something you need. Also, be flexible with what you need. If you let go of rigidity, you may find what you need. For instance, let's say you want blue plates. If someone offers up white plates, be flexible enough to take those instead, knowing that your need was met, even if it wasn't in the exact way you had planned.
Another Bonus
Besides saving money with buy nothing groups, you also reap another benefit. You help keep unused items—either yours or someone else's—out of landfills! You cut down on consumerism and live the motto of reduce, reuse, and recycle.
One Caveat
If you search for buy nothing groups in your area and don't find anything, try searching under "freecycle" or "Neighbors helping neighbors." Another option is to search "Free." I found several groups in our area under these different terms. Hopefully, you'll be able to find one.
Final Thoughts
If you haven't heard of buy nothing groups or you haven't utilized one before, what are you waiting for? Now is the perfect time to join. You'll likely be pleased with the items that you need that you can get for free and that you can save money when giving your own items away.
Read More
What Christmas Expectations Are You Setting for Your Children?
6 Items You Should Never Pay Full Price For
How to Deal With a Person Who Keeps on Asking for Money
Melissa is a writer and virtual assistant. She earned her Master's from Southern Illinois University, and her Bachelor's in English from the University of Michigan. When she's not working, you can find her homeschooling her kids, reading a good book, or cooking. She resides in New York, where she loves the natural beauty of the area.