The last few years have been difficult for most people. First, the COVID-19 pandemic shut down much of the country, causing many people to lose their incomes and livelihoods. Then, when the country opened up again, inflation took hold. The United States, and much of the world, battled inflation in 2022. As a result, money is tight for most people. If this is the case for you, I invite you to join me; I plan to start the new year by finding money.
Why Find Money in the New Year?
Like many Americans, I am struggling to stay within our grocery budget. Looking at the USDA's cost of food, I see why I'm struggling. Grocery prices increased sharply in 2022.
In addition, fuel costs and interest rates on loans are up. Everything is expensive.
To give our family a little breathing room, I plan to start the new year by finding money.
How to Find Money?
You can find or reclaim money in your budget in various ways. For example, I found money in these ways:
Cell Phone Expenses
My husband and I use Ting to keep our cell phone expenses down. The monthly bill for the two of us combined averaged $40 to $45. Then we added our teenage son to the plan, and suddenly our bill shot up to $100 to $120 a month. After some sleuthing, I discovered I could limit how much data he uses a month. Once I added that limit, our bill dropped to our average amount, saving us $50 to $75 a month.
Cutting Streaming Services
We have several streaming services including Hulu, Paramount+, Disney+, Netflix, Peacock, and Discovery+. I have ended or paused them all except Netflix and Hulu, which I'm temporarily keeping to watch Kindred. When we finish that, I'm pausing it again. With this action, I save $35 a month.
In the new year, we'll only have one streaming service at a time. So, after we watch every show we want on Netflix, we'll end the subscription and subscribe to a different one for a few weeks or months. By rotating streaming services, we'll pay no more than $6 to $18 a month.
Pausing Services
I have a monthly Audible subscription that costs $14.99. I have several books I haven't listened to yet, and I have nine credits. Therefore, I'm going to redeem my credits and pause my subscription. I have plenty to listen to for the next few months, so why keep paying? I can pause the subscription for at least six months before I run out of new audiobooks to listen to, so I'll save myself $90.
I also have a $26 monthly fee to Ancestry.com. Genealogy is one of my hobbies, but there are some months, especially in the summer and fall, when I don't have time to warrant the expense. So, my plan going forward is to gift myself a six-month subscription in November when they go on sale. Then, at the end of the six months, I'll cancel my membership until next November. That gives me the winter and spring months to do my research. Using this technique, I'll save approximately $150 a year.
Evaluating Memberships
Likewise, I'm evaluating memberships to see if we should keep them or let them go, including the following:
Amazon Prime
We've been Amazon Prime members for years, but the price increases each year. We'll need to pay $139 in February to renew our subscription. We've been members for so long I'm not sure what perks we're benefiting from. In the new year, I will spend some time researching how much we spent on Prime, what savings we reaped (especially from Whole Foods as Prime members), and what we would miss if we let the membership go.
Life360
Life360 costs $20 per month. I like this because it's on all of our phones, so if someone needs help, we know exactly where they are. In addition, Life360 offers emergency roadside service. I'll likely keep this service for now.
Other Places to Find Money
There are two other places to look to find money. One applies to us, and one doesn't:
Refinancing Our Home
I don't know if 2023 will be the year for this, but as soon as interest rates drop, we're refinancing our home. We bought our new home in September, and our interest rate is 5.375 percent. However, I'm not sure if 2023 will be the year. We might have to wait until 2024 to do this.
Negotiating with Credit Card Companies
My husband and I don't have credit card debt, but if we did, I would call up the credit card company and make two requests:
Can They Drop the Annual Fee?
When I did have credit card debt, they couldn't drop my annual fee, but they did offer to give me enough points that I could redeem them to pay the annual fee. This essentially made the annual fee free. It's worth asking if they can waive the fee or make you a similar offer.
Can They Reduce the Interest Rate?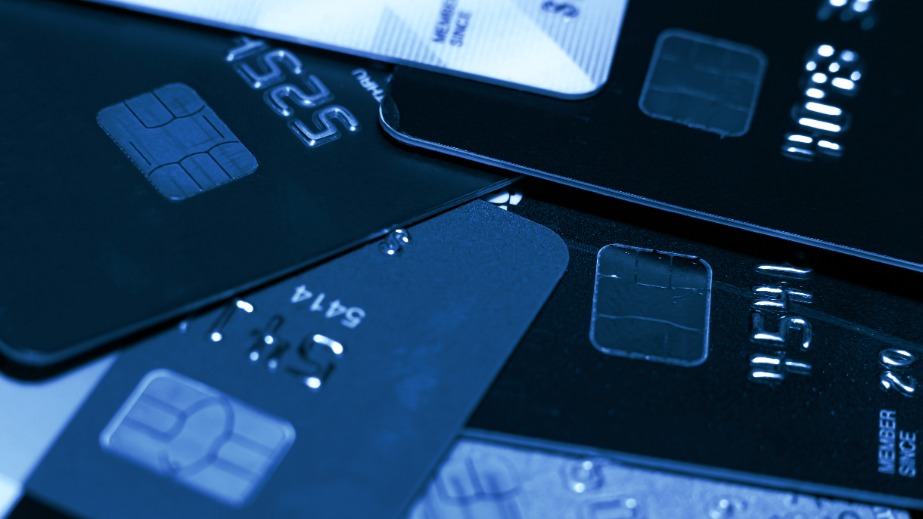 Interest rates are so high now that paying down the balance is difficult because so much money goes to interest. If you call the credit card company t*o ask to reduce the interest rate, remind them what a loyal customer you've been. They may say no, but if they say yes and drop your interest rate a few percentage points, you have more money to apply to the balance or to add to your budget.
Using Cash Back Sites
Another way to save money that a lot of people don't consider is using cash back sites.  Cash back sites are older, web 2.0 technology, but they work reliably to save money.  How they work is you open an account with the site, and click through the site when you're shopping online.  If you buy something, the retailer send a commission to the site, who splits it with you.  Its a reliable way to slash 1% to 3% off your budget.   Good sites to check out are: www.rebatefanatic.com, www.swagbucks.com and www.dollardig.com.
Refinancing Our Home
I don't know if 2023 will be the year for this, but as soon as interest rates drop, we're refinancing our home. We bought our new home in September, and our interest rate is 5.375 percent. However, I'm not sure if 2023 will be the year. We might have to wait until 2024 to do this.
Flip Old Comic Books
Do you watch Storage Wars? Or Antiques Roadshow?  Those shows are about people vetting junk and forgotten items to hopefully find valuable collectibles to sell. You can use the same concept with comic books.  There is a big market out there where collectors pay top dollar for certain comic books.
You don't need to be a comic book expert to understand what makes comic books valuable or worth a few bucks.  It should be rare, aesthetically in good condition, signed by a creator, written or drawn by specific creators, or feature fan-favorite storylines, amongst some other factors.
If you have a stash of old comic books or want to go looking for cheap ones to flip, there is a way to check their current market value online for free. Use a comic book price guide. The main idea is to check the value of your stash before you try and sell it.
Then, once you have a sense of the rough ballpark value, you just sell the comics to a dealer or you put them out on Facebook Marketplace, or eBay. Ebay is probably the best as its fee structure is lower than Amazon and you get more buyers than Facebook Marketplace.
Final Thoughts
Inflation is hitting most Americans. Unfortunately, there's not much you can do about the high grocery prices besides altering your diet to eat cheaper foods. However, you can start the new year by finding money and eliminating services and subscriptions you no longer need or use. Doing so will give you extra cash to increase the grocery budget, pay down debt, or give yourself extra wiggle room.
Read More
Our Favorite Small Ways to Save Money
Save Money with Buy Nothing Groups
How We Save Money with Ting as Our Cell Phone Provider
4 Ways to Find Extra Money to Put on Debt
Melissa is a writer and virtual assistant. She earned her Master's from Southern Illinois University, and her Bachelor's in English from the University of Michigan. When she's not working, you can find her homeschooling her kids, reading a good book, or cooking. She resides in New York, where she loves the natural beauty of the area.