Even if you're rational, it's hard not to panic when you go to the grocery store and see empty shelves.  You may wonder how not to overspend when stocking up for a home quarantine.  That sense of panic can fuel you to spend more than you normally do on groceries because you feel a desperation to just.get.food.  But calm down, take a deep breath, and realize there is enough food in the supply chain.  You will have food, but perhaps not the food you want.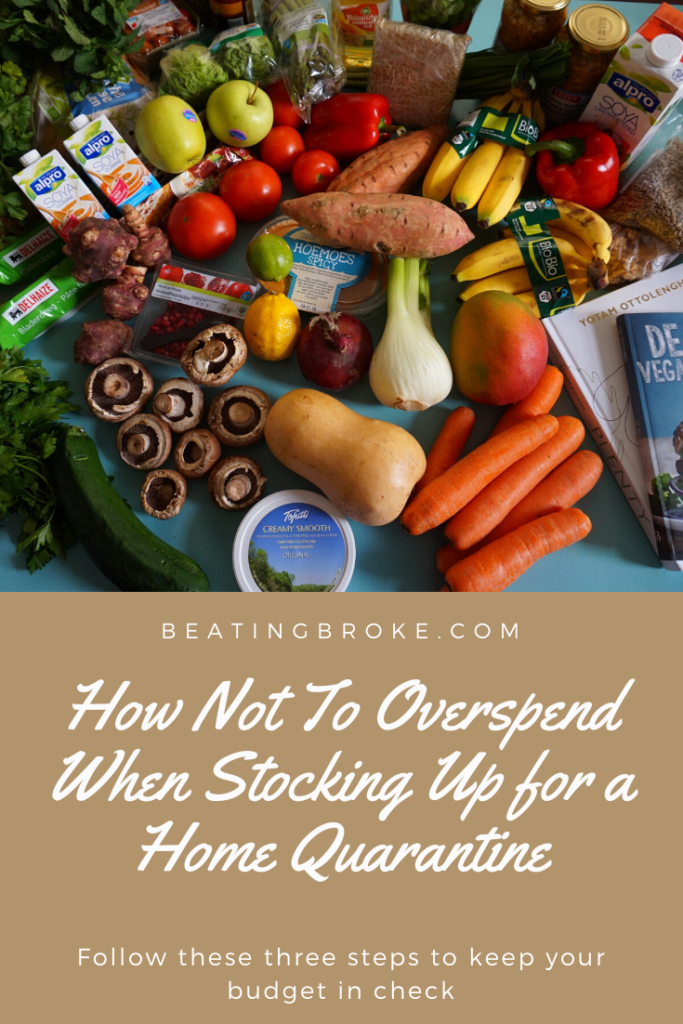 How Not to Overspend When Stocking Up for a Home Quarantine
Take these steps to keep your budget in line, even during times of crisis.
Do a Pantry and Freezer Inventory
Before you go to the grocery store, take the time to do a complete pantry and freezer inventory.  You may be surprised what you find in the depths of your freezer.  I had more meat than I thought I did.  I even a found a homemade pie crust in a ball that we had made two years ago.  You bet that we're still going to use that.
Likewise, you may have more in your pantry than you think.  Plus, taking all of the items out and inventorying them can help you feel less desperate.  You DO have food in the house.
See what recipes you can create from what you have on hand.  Likely you can come up with many meals than you thought.  Don't forget to use sites like Supercook, a site where you can put in the ingredients you have on hand, and the site produces recipes using those ingredients.
Be Flexible with Food Choices
When you do get to the grocery store or place your order for pick up, don't be surprised if many of the items you want to buy are unavailable or limited.  I've placed two orders for pick up now and both times the store couldn't completely fulfill my order.  For instance, the first trip, there were no eggs available.  The second trip, we were allowed to buy two dozen—for our family of five.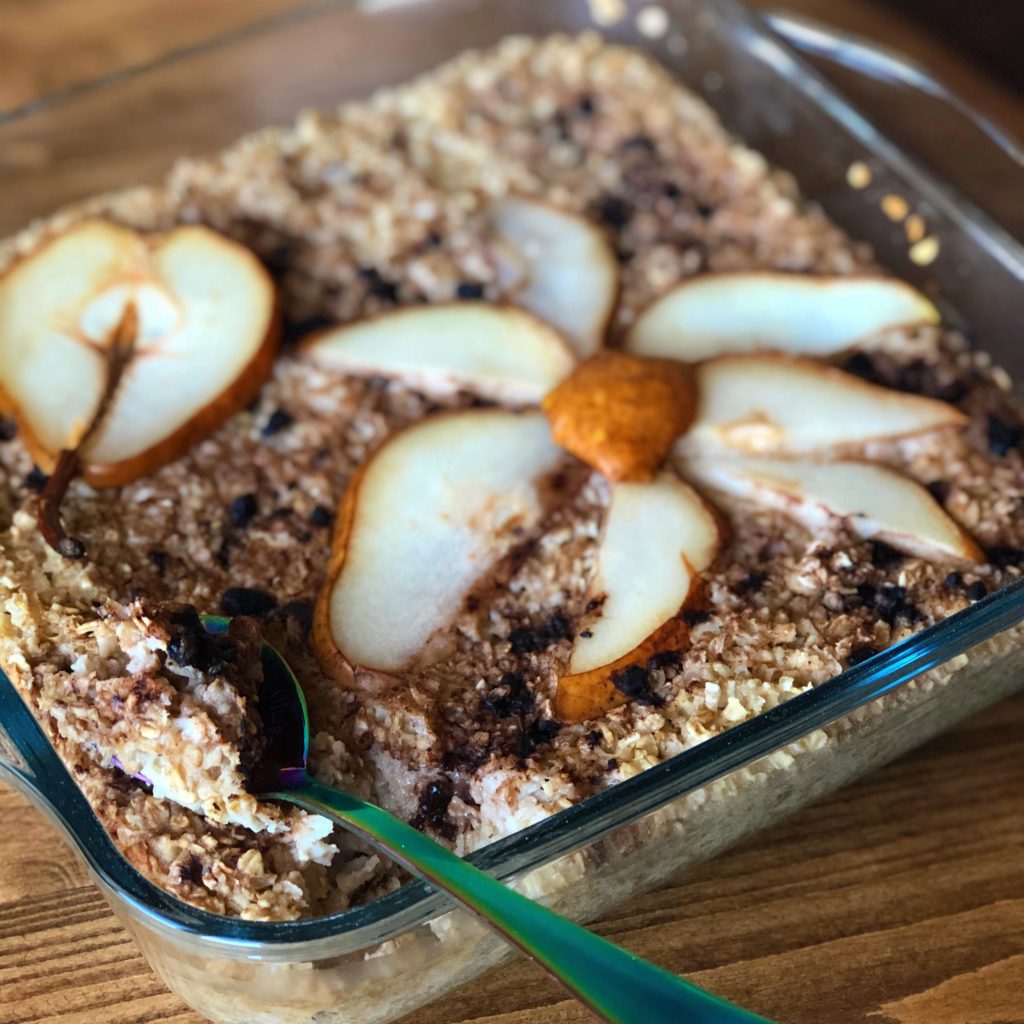 Clearly we won't be eating eggs for breakfast every day, and that's okay.  Instead, we've branched into other breakfast foods that we typically don't eat like homemade muffins, oatmeal, and even sometimes leftover soup from the previous night's dinner.  Be willing to be as flexible as possible with what you eat and when during this time, and you will be able to keep your budget in check.
Allocate Money from Other Budget Categories
If you still have your regular income coming in and you find that you are overspending in your groceries category, one way you can resolve this is to take money from a different category.  For instance, we overspent this month on groceries.  I can't shop many stores for the clearance items as I used to do, so our spending increased.  However, we put $140 in our gas category every two weeks, and now, being self-quarantined, we don't need that money.  I simply funnel it to our groceries category.
Of course, if you're currently unemployed, you'll want to use as little money as possible for groceries so you'll be able to meet your other financial responsibilities.
Final Thoughts
We're living in strange times the likes of which our country hasn't seen in over 100 years, not since the time of the Spanish Flu.  However, rest assured that you can still get the groceries you need without seriously overspending.  Just plan ahead with your purchases and be resigned to the fact that you won't be able to eat the way you can when we're not under quarantine.
Melissa is a writer and virtual assistant. She earned her Master's from Southern Illinois University, and her Bachelor's in English from the University of Michigan. When she's not working, you can find her homeschooling her kids, reading a good book, or cooking. She resides in New York, where she loves the natural beauty of the area.