Have you ever had a day where everything went wrong?  The kind of day where you have a meeting at 4 p.m. and think it will end at 5 p.m., but it runs an hour late?  Then you get home, the kids are cranky and hungry.  You still have to help them do their homework, but you have nothing ready for a quick meal?  Most people accept defeat and order take out.  That's what I used to do years ago, but then I discovered bulk cooking, and I started saving both time and money!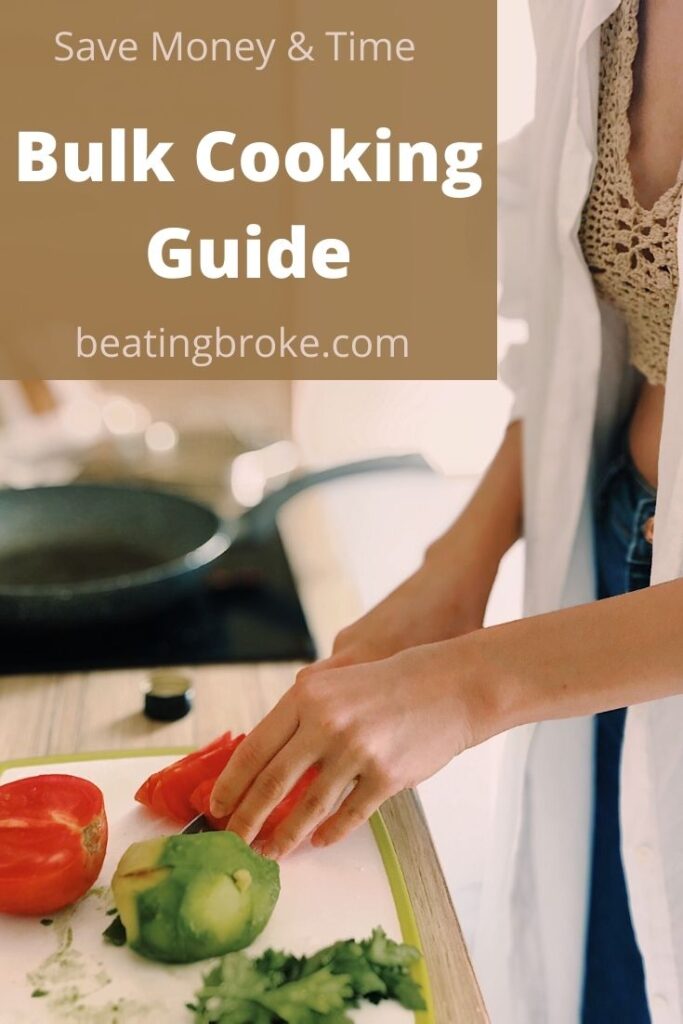 How Bulk Cooking Works
There are several ways to incorporate bulk cooking into your life.  Just choose the style that you like the best.
Make Meals in Advance
One way to try bulk cooking is to make several meals on one day.  Ideally, you'll pick four to five recipes and at least double each recipe.  Then, you'll take the eight to ten meals that you made, put them in a freezer bag, lay them flat, and freeze them.  In the future, when you have a busy night, simply grab a meal from the freezer instead of calling for take-out.
Some people who are extremely motivated make enough meals in one day for their family to eat for a month!  However, I wouldn't recommend this for a beginner because it can be exhausting.  You spend an entire day cutting up produce, batch cooking, and cleaning up.  The reward is that for the next 30 days, you don't have to worry about what's for dinner.
Prep Food for the Week
If you're intimidated by the idea of making entire meals in advance, you can start more slowly with meal prep for the week.  Doing this on a Sunday will still save you a lot of time during the week and make your actual cooking time faster.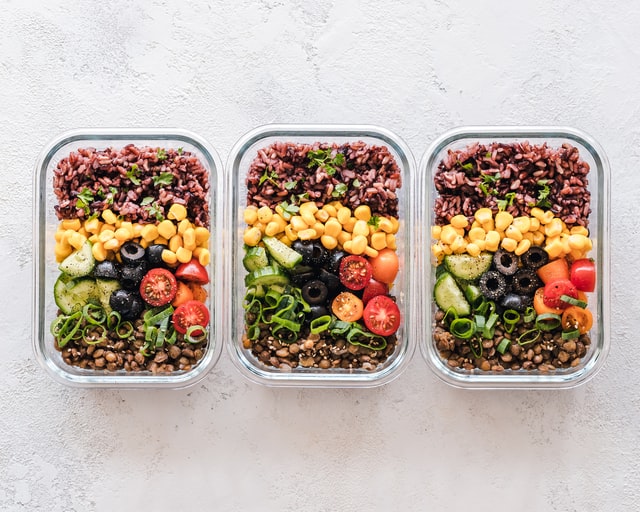 When you do this type of bulk cooking, you simply prep all the ingredients that you will need for the week.  For instance, if you know you're making chili during the week, brown the ground beef and soak and cook the beans now.  Then, on Wednesday night, chili night, just pull the precooked beef and beans from the refrigerator and combine on the stove and let simmer.  You'll easily skim 20 to 30 minutes off your cooking time by doing this.
There is one caveat to this way of preparing food.  If you prep food on Sunday, you may need to freeze some portions that you'll use later in the week because the food won't stay fresh until the end of the week.  I love to take out two pounds of ground beef on the weekend, brown it down, and then store it in the freezer in smaller size portions.  Whenever I need it, I just pull it out for the recipe I'm making.
Where to Find Recipes
Not all foods freeze well, so it's best to find recipes specifically for bulk cooking.  Simply Google "freezer cooking recipes" and you'll find a slew of recipes, all designed with ingredients that freeze well.  Often times when I serve a meal, my husband can't even tell that it's been frozen before.
Advantages of Bulk Cooking
There are so many advantages to bulk cooking!
Choose the Ingredients
You get to choose the ingredients.  If you're interested in eating clean or you have food allergies or intolerances, this way of cooking may be for you.  You choose how much fat or sugar you add.  You choose organic or non-organic ingredients.  Since you're making the meal, you know exactly what you are putting in your body, which can't be said if you order take out or buy frozen meals from the store.
Cook the Foods You Like
You have the ultimate say in the meals that fill your freezer.  You can make meals that the entire family enjoys, even the fussy little ones, which makes meal time much more pleasant for everyone. And you needn't stop at meals – you can also cook your favorite sauces to use as an accompaniment for those blander mid-week meals where you don't have the energy to make anything fancy. For example, take a look at this chinese hot mustard sauce recipe which is perfect both for freezing and for giving a kick to your dinner!
Save Time
Yes, bulk cooking requires an investment in time in the beginning, but you'll soon find that it saves you so much time during the week.  Can you imagine the ease of just pulling a meal from the freezer, heating it, and making a salad to go with it?  Or, pulling out all of the meal components from your refrigerator and simply simmering them together?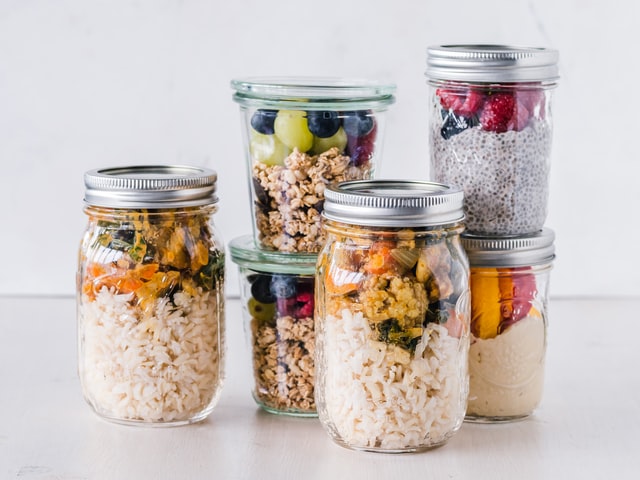 Plus, you make most of the mess on your bulk cooking day, so on the day when you actually eat the meal, there is very little clean up.
Save Money
This is one of the best advantages to bulk cooking.  You can save some serious money.  Let's say you're a busy family of four, and you grab take out costing you $40 once a week.  That's $160 a month you could save if instead of relying on take out, you could simply have a meal defrosting in the refrigerator waiting for you to heat up on a busy night.
Plus, have you ever had weeks where you buy groceries, but then you get too busy and can't cook as often as you had planned?  Those ingredients spoil before you can use them.  You lose $10 or $20 in ingredients you didn't use.  With bulk cooking, that issue mostly goes away, saving you money twice.
Drawbacks of Bulk Cooking
I have been bulk cooking in some form or other for the last 15 years.  I really enjoy preparing food this way, but there are some drawbacks.
Initially Expensive
Let's say you spend $200 a week for groceries.  If you decide at the beginning of the month that you want to make all of your dinners for the month and put them in the freezer, you may have to spend $300 or $400 to buy all of the ingredients at once.  This can be hard on your budget initially because you have to spend more upfront than you have budgeted weekly.  After that initial bulk cooking session, you'll find that you spend less per week.
Time Consuming
When my kids were little, my husband would watch them all day so I could bulk cook for the month.  The cooking day was always exhausting, and as much as I loved having meals in the freezer for the whole month, I hated bulk cooking day.
Now that my kids are older and more self-sufficient, I bulk cook on Sunday for the upcoming week.  Rather than taking me all day, bulk cooking for the week only takes me two to three hours.
Final Thoughts
Bulk cooking is an excellent way to save money and time.  Yes, you have to initially invest money and time, but you'll reap the rewards for days to come.
Read More
5 Strategies to Make Food at Home If You Hate Cooking,
Frugal Tools and Strategies to Help Busy Families Get Organized,
Even More Ways to Save on Groceries
Melissa is a writer and virtual assistant. She earned her Master's from Southern Illinois University, and her Bachelor's in English from the University of Michigan. When she's not working, you can find her homeschooling her kids, reading a good book, or cooking. She resides in New York, where she loves the natural beauty of the area.