When you see two pink lines on a pregnancy test, you may be ecstatic and ready to go into full on nesting mode, buying clothes, diapers, and other items.  However, doing that can actually be the worst way to prepare when expecting a baby.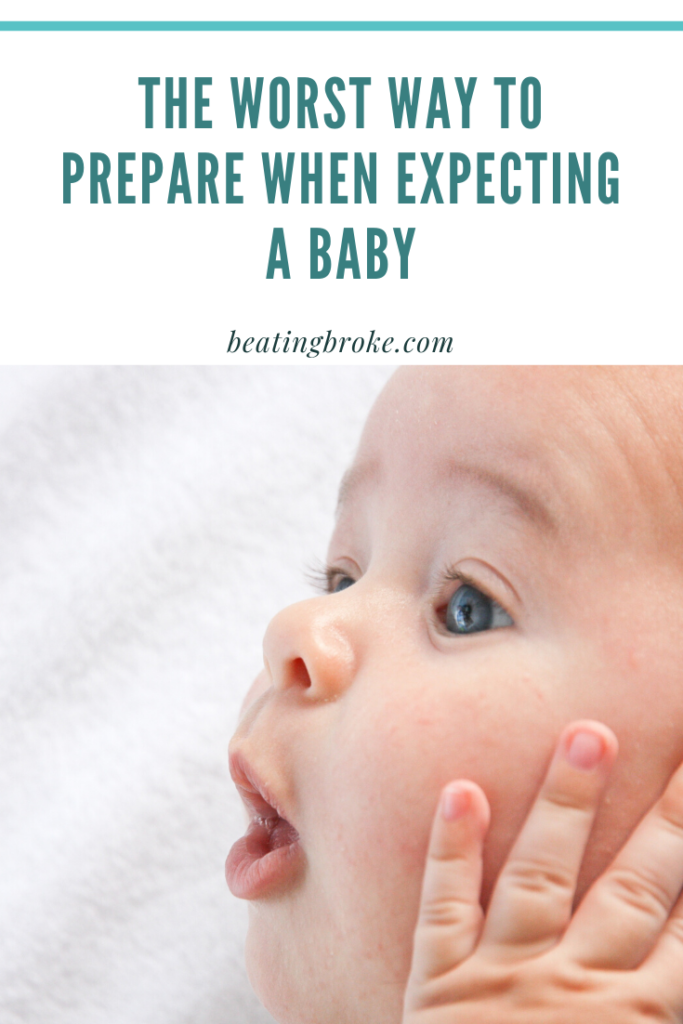 Here's some of the poor purchases expectant parents make that they later regret:
Buying Diapers in Bulk
There are two problems with buying diapers in bulk that most first-time parents don't think of.
Your Baby May Be Bigger or Smaller Than You Think
You don't know what size your baby will be when born or how quickly he will grow.  Some babies are tiny and stay in the smallest size diapers for months, while others outgrow them within a few weeks.
Before we had our first child, several people gifted us with size 1 diapers.  The problem?  Our son came 17 days overdue, and he was almost 10 pounds.  Plus, he grew rapidly.  He only fit in those size 1 diapers for a few weeks, and we had plenty of leftovers.  We saved those for future kids, but all of our kids were over 9 pounds and fit in those diapers for just a few weeks.
Your Child May Be Allergic to a Certain Type of Diaper
Many babies develop a rash when using a certain type of diaper.  What type of diaper, though, depends on the baby.  My friend had oodles of Pampers, but her baby broke out in a rash when using Pampers.  She could only use Huggies, so the stash she had of Pampers went unused.
Buying All Your Own Items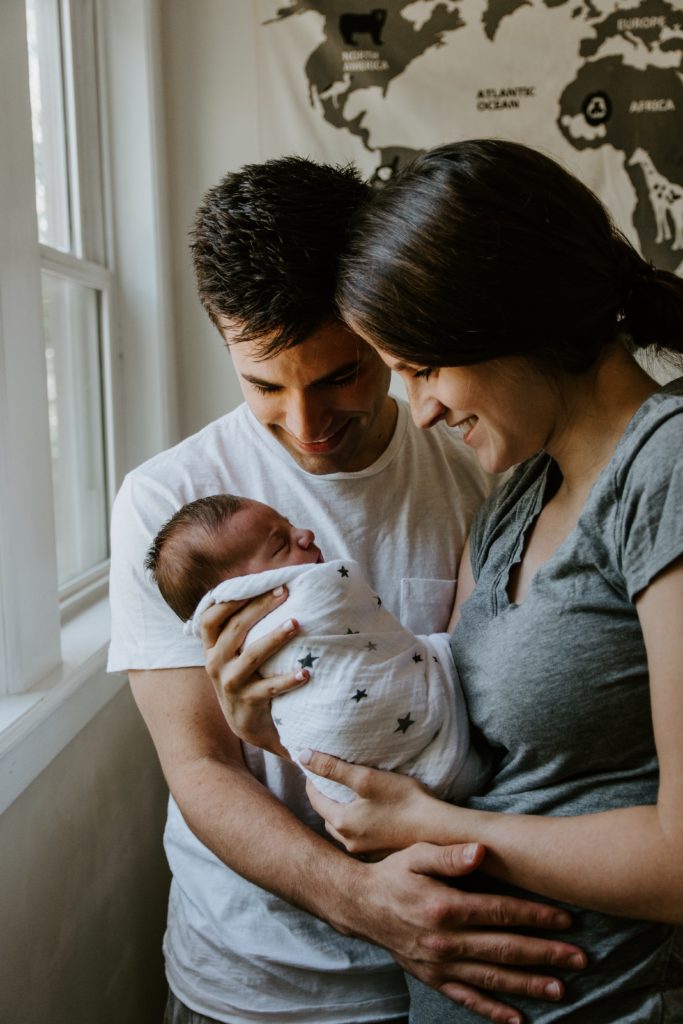 Many expectant parents rush out to buy a play pen, crib, high chair, etc.  But why?  Chances are that, thanks to the generosity of coworkers, relatives, and friends, you will likely have several baby showers where you will get almost, if not all, of the items you need.
When we had our baby showers, we got every big items we needed such as a baby stroller, crib, baby bath tub, etc.
Buying Items In Gender Dominant Colors
When we had our baby showers, we didn't yet know the gender of the baby, which turned out to be a blessing.  We asked for gender neutral items and could reuse them for the next baby, regardless of sex.  Our first child was a boy, but our next two were girls.
Time and time again, I see parents who are expecting a girl and buy every large baby item in pink.  Then, when the next child is a boy, they have to buy these items all over again and vice versa.  Don't make this mistake.  If you plan on having several children, buy gender neutral large items.
Final Thoughts
Children come with many, many expenses.  In fact, most parents find that the expenses grow as the child grows older, and they continue until the child graduates from college.  The worst way to prepare when expecting a baby is to rush out immediately and stock up on diapers and buy big ticket baby items.  Instead, save your money for future child-related items and enjoy your pregnancy.