Almost all kids love to eat junk food, and if they have unlimited access to it, they can plow through a surprising amount of it in very little time. This is especially true if your kids are teenagers. However, you can save on groceries by limiting junk food.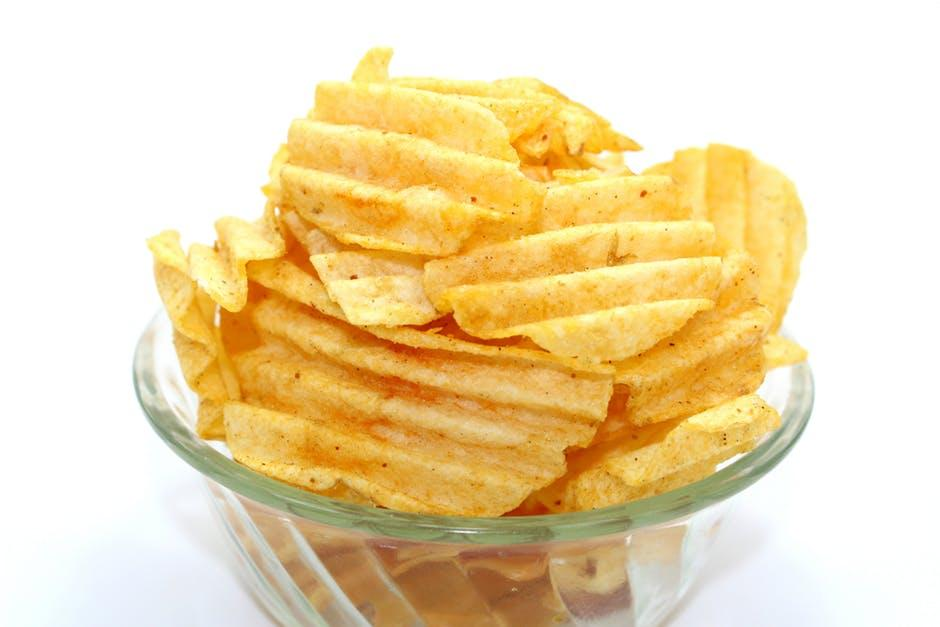 Some people do this by simply not buying junk food. Instead, they give their kids regular meals and fruits or veggies for snacks. While this is the healthiest way to feed your kids, they may feel deprived if they don't get some of the fun snacks that their peers get.
However, there are several strategies you can use to give your kids the snacks that they want without compromising their health or your grocery budget.
Will Work for Snacks
Recently, I learned this ingenious trick from an experienced mom. She has created a win-win situation for herself and her kids. Each time a child completes a chore, he earns a ticket. He can then use the ticket to buy snacks from mom that he enjoys such as granola bars, chips, cookies, Popsicles, etc. Once he runs out of tickets for the week, he doesn't get these types of snacks anymore. Instead mom will give him fruit or veggies for snacks, no tickets required.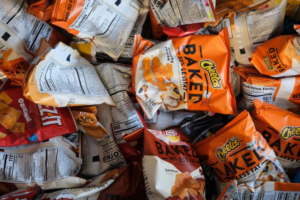 Using this technique, the kids are happy because they have some control over how many snacks they get, and mom has noticed that the snacks are lasting a lot longer in her house.
No More When They're Gone
Another mom buys a set amount of junk food treats a week for her family to eat. When they're gone, she doesn't buy anymore until the next grocery shopping trip. If kids eat all the treats in one day, they have to wait six more days until the next grocery trip.
Lock Up Junk Food
Some parents have even taken the extreme route of locking up treats so that the kids don't eat all of the stash. This is more likely to work if your kids are younger and are used to this type of system.
Hide Them Away
A similar, though less extreme, practice is when parents hide away goodies. Then, they can slowly bring them out so the kids get treats little by little. This was the technique that my mom used. She had a friend who worked at Hostess, and she could get us treats at a steep discount. My mom would buy two cases and hide them, bringing them out slowly for lunches. For many kids, out of sight means out of mind.
Make Homemade Treats
Another idea is to make homemade treats like granola bars, brownies, cookies, etc. While these taste good and are often healthier than the pre-made counterparts, kids may still feel slighted if all of their friends are eating packaged junk food. A way to avoid this is to give them some prepackaged junk food and supplement with homemade treats.
There's nothing wrong with giving your kids a little junk food, but if they're devouring it the minute you bring it home, you may want to save on groceries by limiting junk food consumption in your home.
Is junk food killing your grocery budget? If so, which of these strategies do you use, or do you have a different technique to keep your kids happy and your budget in line?
Melissa is a writer and virtual assistant. She earned her Master's from Southern Illinois University, and her Bachelor's in English from the University of Michigan. When she's not working, you can find her homeschooling her kids, reading a good book, or cooking. She resides in New York, where she loves the natural beauty of the area.