Getting a mortgage is a big deal nowadays. There is the usual ideal of owning your own home, but it's peppered with the knowledge today that you'll have had to have worked hard and for a long time to get your mortgage.
It might well be the biggest purchase most of us make, so it's important you understand what you're buying. There are a lot of things to consider when getting a mortgage: the deposit, your credit score, your repayments and more, but among them is the different types of mortgages available to you. To make things easier, we're going to break down the different types of mortgages available.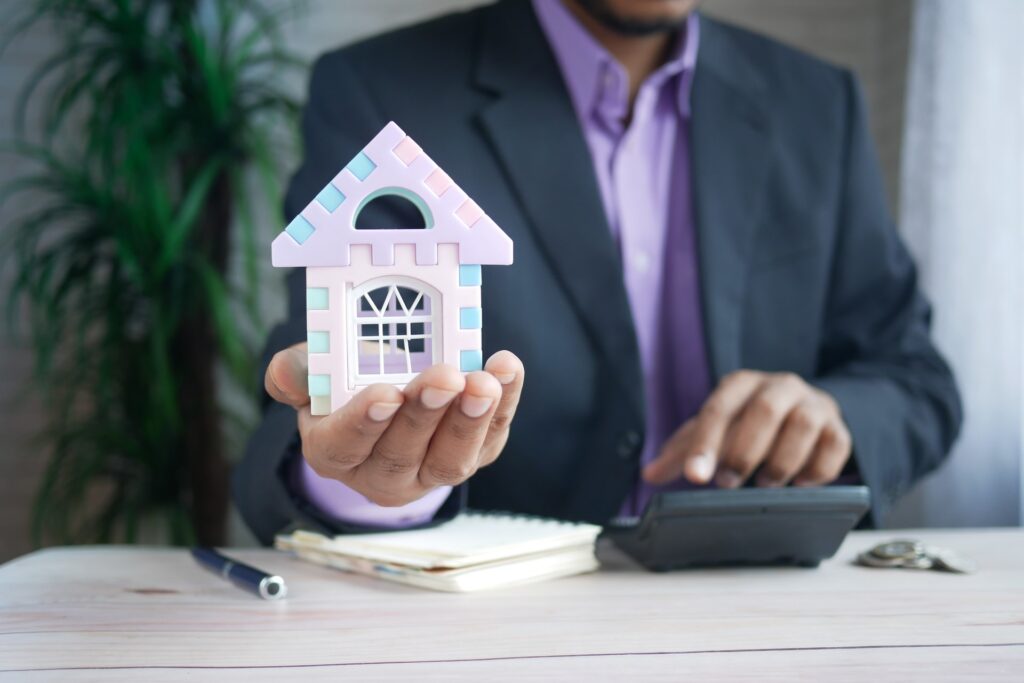 Why is it important?
Choosing your first home is only half the battle. Not only is affording a mortgage loan a big part of the struggle but becoming eligible for the loan is also something that needs heavy consideration.
To put it simply, choosing the right type of mortgage could save you thousands. It's all to do with the interest. If you choose the right type of mortgage, you can save yourself a lot of money down the line in your monthly repayments.
You might have to also adhere to particular guidelines on certain mortgage loans. Changes in circumstance, down payment amount, or qualifying factors can dictate which type of mortgage you go for.
Conventional mortgages
The average conventional mortgage isn't about to be backed by the federal government. If you have stable income, a good credit score and 3% down payment, you are likely to qualify for a conventional mortgage. There are variables from company to company, as it's not government funded, like different rates of acceptable credit score, down payment rates, lender insurance etc.
You can avoid private mortgage insurance, which is designed to protect the lender, by putting 20% on a down payment, and extend your borrowing power by adding additional sources of income such as side businesses, co-borrowers' income, social security, and child support and alimony. These elements are present in a lot of the other examples demonstrated below, but they are not necessary for some.
Conforming mortgage loans
Conforming mortgage loans differ from conventional loans due to the fact that the federal government limits the maximum loans by geographical area. Certain areas that are categorized by high cost like New York City or San Francisco have a higher loan limit than others, due to the fact that their home prices exceed the baseline loan limit, by sometimes as much as 115%.
Nonconforming mortgage loans
Nonconforming mortgage loans, or jumbo loans, as they're sometimes known by, can't be sold by most loan lenders due to underwriting guidelines or even the loan amount. Jumbo loans usually exceed conforming loan limits, and therefore need a little more work to prove you can afford it. A larger sum is a larger risk, so eligibility comes with extra steps, like a larger cash reserve, a requirement of a 10 or 20% down payment, and a higher credit score.
Government-insured FHA loans
FHA, or Federal Housing Administration, loans are created and backed by the government for the sake of housing low-to-moderate income buyers. It is especially attractive to first time buyers if they have been rejected for a conventional mortgage.
If you're looking for an FHA loan, you won't have to worry too much about your credit score, as FHA loans have less strict requirements there, however you will have to pay a mortgage insurance premium up front in order to protect the lender for the length of the loan.
Government-insured VA loans
VA loans are Veterans Affairs loans. These are government-issued mortgages designed to aid qualified military service members, veterans, and spouses of those.
There are a lot of benefits to these loans, for qualifying buyers, which include 100% of the loan amount financed without the need for a down payment, as well as better interest rates, lesser closing costs, and no insurance necessary to cover the lender.
You can be eligible for a VA loan if you are receiving benefits for a disability gained in service or would receive disability if you weren't receiving retirement or active duty pay, are a surviving spouse of a vet who died in service, or a service member who received the Purple Heart.
Government-insured USDA loans
The US Department of Agriculture has created the USDA loan for the use of low-income buyers to find a home in rural areas across the country. They require almost no money as a down payment if you qualify and are a useful option if you have no money saved up or are not eligible for a conventional mortgage.
Understanding the different types of mortgage loans available, might open up a lot of opportunities for potential homebuyers. Depending on your circumstances, you might even be eligible for some government funded mortgages which could help you get your first home.