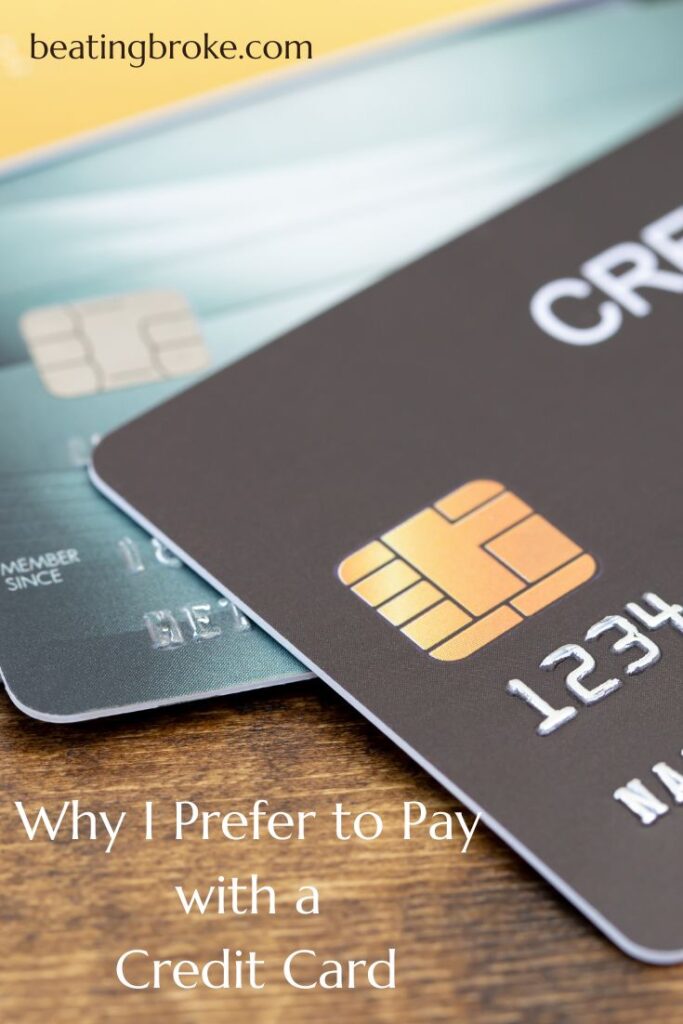 I've been interested in personal finance, budgeting, and money management for at least 25 years. During that time, I have repeatedly seen the advice to pay cash to best manage your money. Proponents argue that paying cash limits spending and makes you feel pain, so you won't want to spend as freely. However, I prefer to pay with a credit card. I've tried paying with cash, and I find it a hassle.
Why I Prefer to Pay with a Credit Card
There are several reasons why I prefer to pay with a credit card.
Keep Track of Spending
When I pay with a credit card, I can keep track of my spending. Whenever I pay with cash, I forget what I bought and have no record unless I got a receipt and saved that. With my credit card, I can go to the credit card statement and see what I spent where.
Convenience
Paying with a credit card is more convenient. When I experimented with using cash, two things often happened. First, I would forget my cash, get to the store, and realize I had no money. I'd have to drive back home to get my cash. Second, if I went to a gas station, I didn't feel comfortable leaving my young children in the car alone while I paid. I would have to get them out of the car to pay the cashier in the store. What a pain! Swiping a credit card at the pump was easier and safer.
Accumulate Rewards
I always use credit cards that have rewards programs. We pay them off at least every month, sometimes weekly. Because we use the cards responsibly, we aren't stuck paying interest fees.
When we lived in Arizona, I used the credit card rewards to pay for our trips back home to Michigan. I would save rewards for a year or two until we had enough money to finance our trip. Now, my husband and I have moved closer to family, so we are using the rewards to plan international travel.
Extended Warranties
Many credit cards offer extended warranties. For instance, we recently bought a laptop and a new dryer. We charged both purchases on our American Express card because American Express offers extended warranties, saving us money from purchasing additional protection.
Rental Car Insurance
Another perk of paying with a credit card is that some cards offer car insurance for rental cars. Rental car insurance can run several hundred dollars, so this is a considerable saving. However, ensure you know what card offers this service and use that car to pay for your rental.
Protected from Theft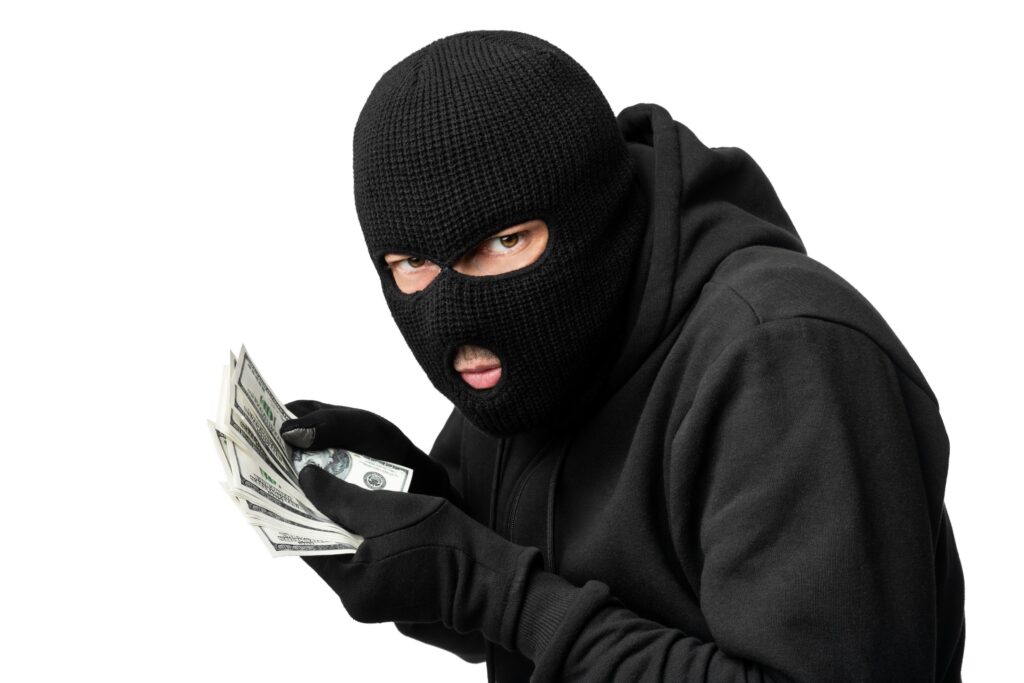 If you carry cash and lose your money or it's stolen, you're out of luck. That money is gone. However, if you use a credit card and someone fraudulently charges something, the credit card company will erase that charge. You are not responsible. That alone is an excellent reason to pay with credit cards rather than cash.
Maintains Credit Score
A sound credit card is essential for low car loans and mortgage interest rates. In addition, a good credit score can save you money on your car insurance and help you rent an apartment.
When you use a credit card regularly and pay it off, you help build or maintain your credit score. Cash cannot do that.
Two Drawbacks to Paying with a Credit Card
Of course, there are two drawbacks to using a credit card for most of your spending.
Credit Cards Get Stolen
I have never had it physically stolen in the more than 25 years I've used credit cards. However, I have had people make, or try to make, fraudulent charges at least four times. Each time, the credit card company caught the fraud, often before the purchase went through. However, the company then had to cancel my card and issue a new one, which was inconvenient. I could not use my credit card for a few days while waiting for the new one, and I had to change all my autopayments that used that particular credit card. Even worse, if I forgot to change all of them, some companies billed me a $20 missed payment charge since the credit card was no longer valid.
More recently, I had a scammer steal my credit card rewards points, but the credit card company refunded them for me when I noticed.
You May Overspend
If you are not disciplined and lack a budget system, you may overspend when using credit cards. When I was in my 20s, a friend said she thought of credit cards as "free money." Unfortunately, many think this way and mindlessly spend more when using credit cards instead of cash.
How I Handle Credit Cards in the Budget
To avoid overspending, I use my credit card only for purchases I had already budgeted for. For instance, we use You Need a Budget (YNAB), and I have a separate category for dining out. So if I only have $20 in the dining out fund, and the family wants to go out to eat, we don't at that time because there's not enough money in the dining out category. So, by utilizing my budget in this way, I can avoid overspending on my credit card.
Likewise, this year we needed to buy a new dryer. When ours stopped working last week, I charged it with no qualms because I had enough money in my home maintenance fund to cover the purchase.
Final Thoughts
Choosing to pay cash or use a credit card is a personal decision. I prefer to pay with a credit card because it helps me monitor my spending easier than using cash. Because I combine my credit card usage with my budgeting, I rarely overspend on my credit card. In addition, we pay off our credit card each month (or earlier), so we do not have to pay interest fees. If you currently have a credit card balance, paying with cash until your credit card is paid off may make more sense.
Read More
Why You Need a Budget If You're Broke
Make Improving Your Finances Your Part-Time Job
Melissa is a writer and virtual assistant. She earned her Master's from Southern Illinois University, and her Bachelor's in English from the University of Michigan. When she's not working, you can find her homeschooling her kids, reading a good book, or cooking. She resides in New York, where she loves the natural beauty of the area.