Most Christians believe that you should tithe, specifically 10% of your income.  While this can be a sacrifice, many Christians are devout in doing this.  But does this rule also apply when you have no money?  Tithing when broke is possible, but you may need to be creative in how you do it.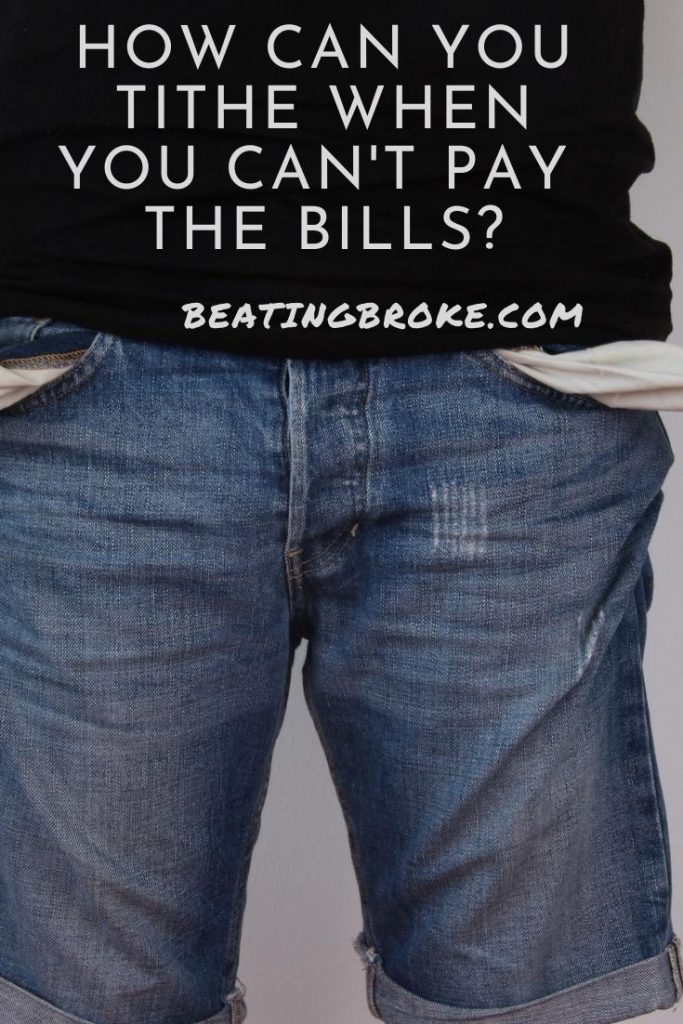 Start Small
If you're determined to tithe, start small.  Give what you can.  For years, my husband and I lived in the suburbs of Chicago and made less than $40,000 a year.  We always gave to our church, but we definitely didn't give 10%.  Now that our income has improved and we've moved to a place with a lower cost of living, we have increased how much we give.
There's nothing wrong with giving what you can and increasing that amount little by little as your financial situation improves.
Tithe Your Sacrifice
We all have areas of our budget where we spend unnecessarily.  Maybe you spend money on a case of beer every month or a Netflix subscription.  Tithing when broke may be in part just a matter of finding those little extravagances in your budget and cut them.  The money from those items becomes money that you tithe.
Find Free Ways to Give Money
There are also free ways you can donate money such as signing up for Amazon Smile.  If you shop through AmazonSmile, .05% of your purchase total goes to the charity of your choosing.  (There are over 1 million charities to choose from!)  I found our church there and signed up.
Likewise, some grocery loyalty cards also have a charitable component.  I signed up for our church through my grocery store's loyalty card, so a part of every purchase is tithed to my church.
There are other ways you can give for free.  For instance, I signed up for Swagbucks.  I use it sparingly, so I only earn one or two $25 gift cards, but I use those in December to donate a toy to a needy child.  Every year, our church puts up a Christmas tree with gift requests from needy kids.  I always take one and buy something using the free gift cards I've earned.
Volunteer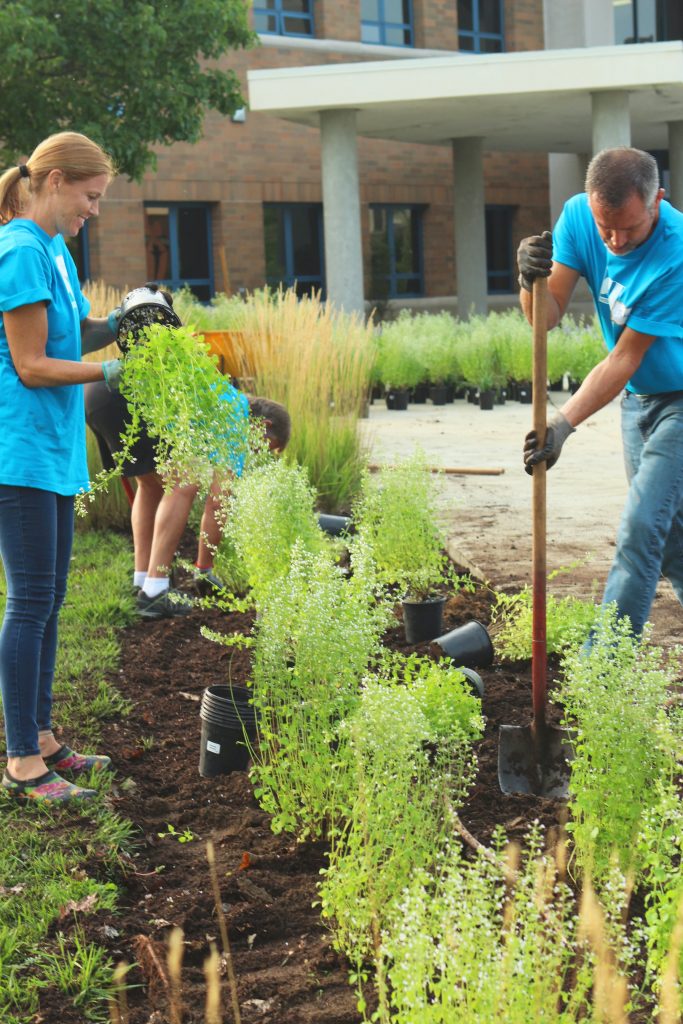 If you don't have any money to give to the church or you can't give as much as you would like, consider volunteering instead.  There are so many opportunities to volunteer within the church such as serving as an usher or singing in the choir.  The office may need help or you may have specific training such as accounting that you can use when volunteering with the church.
There are also other ways to tithe such as volunteering your time in the community working on houses for Habitat for Humanity or working in a soup kitchen.
Final Thoughts
Tithing is an important part of being a Christian.  However, you may not financially be able to give as much as you would like.  Luckily, there are many others ways to give.  Tithing when broke may require you to give of your time instead or find organizations that give a part of your purchase price to your favorite charity.
Read More
A Two-Step Approach for Preparing Kids for a Giving Holiday
Earning Swagbucks and Saving with Coupons
4 Ways to Make Money for Christmas Presents This Year
Melissa is a writer and virtual assistant. She earned her Master's from Southern Illinois University, and her Bachelor's in English from the University of Michigan. When she's not working, you can find her homeschooling her kids, reading a good book, or cooking. She resides in New York, where she loves the natural beauty of the area.