If retirement is fast approaching and you haven't spent much time preparing for it, then you will likely find your golden years to be a little restrictive when your regular income stream ceases and you haven't planned on how to replace it. However, you don't need to panic just yet as you may still be able to create the life you want for yourself in retirement by dealing with a few issues you had previously put off thinking about, such as ensuring you can live comfortably in retirement, and making sure you don't lose your home or financial independence. If you are only around five years away from 'receiving your gold watch' you are cutting it fine but you still have time to go through this checklist and get yourself ready for your retirement future.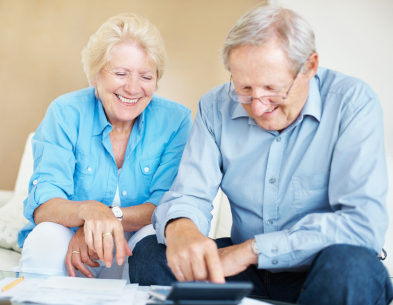 1 – How and Where You Will be Living
First up of course you will need to turn your mind to how and where you will be living.  For instance will you be able to remain living where you are now or will you have to move.  In some cases, couples approaching retirement sell everything and buy a smaller apartment or sometimes even a motor home to travel around the country. Spending your retirement on the road gives you a chance to see places you have only dreamt about, or read about, while still maintaining part time work.
Often the family home will become too big for you once your children have moved out and you can choose to embrace the freedom of this lifted responsibility by swapping your home for a home on wheels, or downsizing to a smaller place. While you will still have family ties and community responsibilities, you can enjoy the freedom of a smaller home which is easier to maintain, not to mention easier on your finances too.
2 – Complete All the Paperwork in Advance
Whatever you plan to do in retirement you will have to prepare yourself for the changes that will eventually take place.  You will have to complete the required documentation to allow you to receive any benefits that you may be entitled to such as Social Security, Medicare. You'll also need to make other personal arrangements such as include superannuation and life insurance.  If you have investments, now is the time to start clearing them and sorting out the kind of portfolio you will have in retirement.
3 – Choose a Good Financial Planner
You can also seek help with this checklist from your financial planner, which can be useful if you have investments that are earmarked to provide you with a passive income when you are no longer earning in your own right. Either way, you will need a list of your assets and all the debts you will still owe when leaving paid work.  You don't want to carry any debts over into your retirement years as your earning capacity will be reduced, and so too will your ability to repay these debts quickly, plus you want all of your retirement funds to be allocated to enjoying life.  After clearing all your debts you will then have a clearer picture of how much you will have to retire on.
4 – Don't Forget That Medical Check Up
With all your debts paid off and a clear picture of your financial future starting to take shape, it will be time to have a thorough medical check up.  You will need to do this so that you will not be surprised if any health problems were to suddenly arise that would throw all your carefully planned financial future and retirement activities into disarray.  Remember your medical insurance cover might well change too once you have retired and you may need a current check up for your files.
Whatever the result of your medical check up, or if illness should strike in the future that was previously unforeseen, don't let it take over your life, try to live your retirement life to the full no matter what the odds are.  If you had planned to travel, do so, medical care is widespread around the country and the continuous change of scenery might be of immense help in giving you a renewed approach to life.
5 – Rearrange Your Life Insurance
As you get older you will be approaching the business end of your life insurance – the eventuality you have taken out a policy for is closer than ever. Also look at the policies you have to protect your family because while you may have had a life insurance policy which could cover your childrens' college expenses if you were to die when they were young, your children are probably finished their studies and pursuing their careers, so find out whether your term life insurance policy is one which has the option to convert it to a senior term life insurance.
Your main goal is still to avoid leaving behind any financial hardship for your family or friends when you finally die.  Therefore, make sure your funeral costs will be fully covered along with any debts that may remain outstanding, and don't forget to keep your will up to date.  Many people fail to make it clear about how they want to disperse their belongings, but a will can put paid to any disagreements that may arise after you have gone.
A good approach to a successful retirement is to realise that you can't take it with you after your life has ended, so therefore arrange matters which allow you to live comfortably within your means, do things you have not been able to do before, like travel and meeting new friends while keeping active mentally.