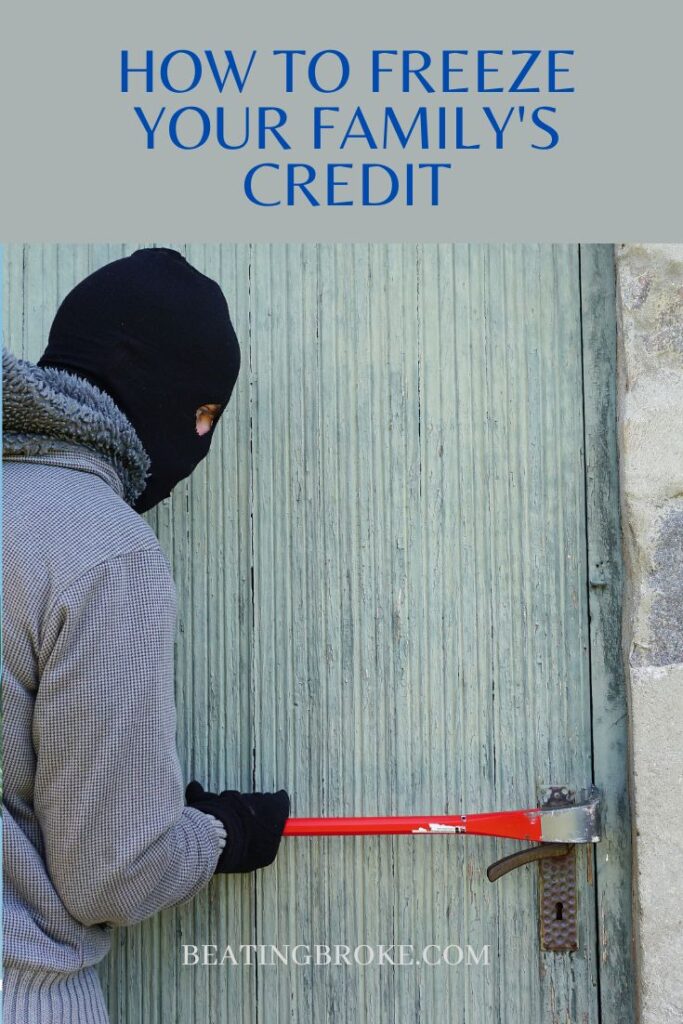 About 15 years ago, I discovered someone had opened an account in my name and charged $1000. Luckily, I caught the fraud early, and the business where the theft occurred gave me my money back. However, that experience spooked me, so I froze my and my husband's credit within days. At the time, parents could not freeze minor children's credit, but that has since changed. Just recently, I started the process of freezing my younger children's credit. If you'd like to do the same, here's how to freeze your family's credit.
The Drawbacks of Freezing Your Credit
My husband and I love that our credit is frozen because we feel less vulnerable to identity theft. However, there are a few drawbacks to this peace of mind.
You Must Thaw Your Credit in Advance If Applying for Credit
Recently, we bought a new house. The mortgage broker needed access to our credit scores and history, so I had to thaw our credit for all three credit bureaus. This takes me about 30 minutes each time I have to do this.
You Can't Apply for Credit Spontaneously
Likewise, if you're in a store and the clerk offers you a discount if you apply for the store's credit, you won't be able to because you have to thaw your credit first. But, again, I don't consider this a drawback because it helps me avoid spontaneously signing up for credit, but some people feel boxed in by having frozen credit.
Limitations of Freezing Your Credit
While a credit freeze prevents thieves from opening new accounts in your name, it does not stop credit theft entirely. For example, within the last five years, my credit company has notified me three times that someone had fraudulently tried to charge something on my card. Luckily, each time the credit card company caught the theft and issued me a new card. However, in instances like this, my credit freeze did nothing to protect my existing lines of credit that I legitimately opened years ago.
How to Freeze Your Credit
Freezing your credit is simple. You can choose to call each credit bureau or complete an online form. Online is the easiest and fastest. You'll need to give your name, address, and social security number. You'll also need to answer some personally identifying information such as former addresses and counties you have lived in. This will allow you to set up an online account with each bureau so you can freeze and thaw your credit.
You can also choose to freeze your credit by mail, but this is the least efficient way and takes two to three weeks.
How to Thaw Your Credit
If you want to thaw your credit over the phone, you'll need to use the PIN that the credit bureau gave you when you froze your credit.
If you want to thaw it online, log into your account with the credit bureau. A PIN is not required. Then you choose whether you want to temporarily or permanently remove your credit freeze. If you remove it temporarily, you can enter the date you want the thaw to begin and the date you want it to end.
Some credit bureaus used to charge a fee to thaw your credit, but, thankfully, now each of the three credit bureaus offers this service for free.
Why Should You Freeze Your Minor's Credit?
Your child's credit is a blank slate for a criminal. Because your child is too young to open credit, you will likely never check to see if their identity has been stolen. Unfortunately, this means criminals can open up a line of credit in your child's name and have it for YEARS before your child first applies for credit or you check their credit for theft.
Furthermore, unscrupulous relatives can also steal your child's identity. There have even been cases of parents using their child's identity and opening lines of credit in the child's name.
How to Freeze Your Minor's Credit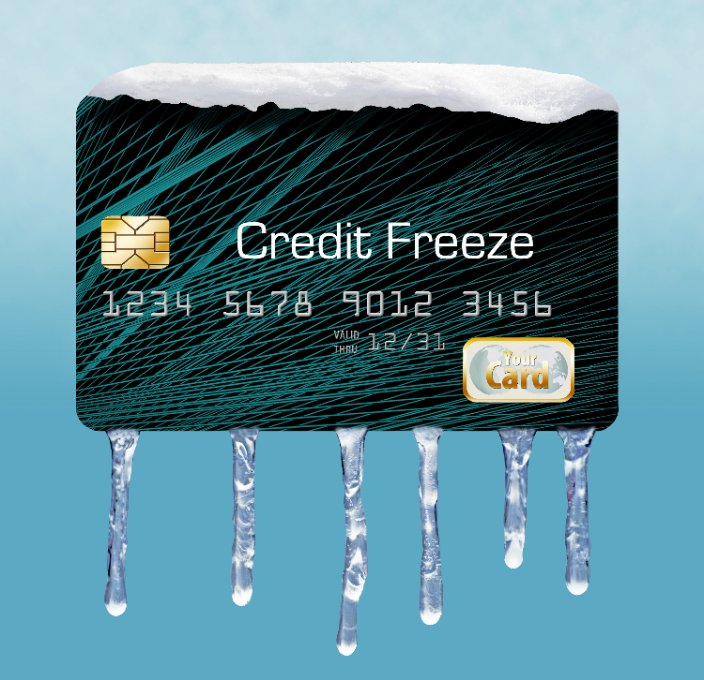 Freezing your minor's credit is more complicated than freezing your credit.
You must freeze your credit at the three credit bureaus, just like adults do. However, to freeze your child's credit, you must establish both your child's identity and yours as the child's parent. You will need to send copies of the following documents to the credit bureaus:
Your driver's license (or other government-issued ID),
Your birth certificate,
Your child's birth certificate,
Your social security card,
Your child's social security card,
A utility bill with your name and address on it
In addition, you'll need to complete and send in the Minor Freeze Request form from Equifax and Experian. Transunion requires you to complete the Child Identity Theft Inquiry and send in the necessary documentation.
If your child does not have a credit report (which is what you want since it means no one has opened credit in their name), the credit bureau will first need to open a file on your child. Then, the bureau freezes the child's account. This process can take 10 to 15 days or longer before the freeze takes effect.
When Can a Minor Control Their Credit Freeze?
When minors are 16 or older, they can decide to leave their credit freeze in place, temporarily thaw it, or permanently remove it.
Final Thoughts
Freezing your family's credit may seem over the top or paranoid, but it's not. With our increasingly online data-driven culture, our personal information is on many online sites. As the news reminds us, these sites are regularly hacked allowing thieves to sell and use our personal information to their advantage. A credit freeze on each family member's credit bureau file helps protect them from identity theft and the nightmare that comes from trying to prove you are not the one who ran up thousands of dollars on credit.
Read More
The Biggest Reason to Always Pay with a Credit Card
Help Your College Student by Adding Them as an Authorized User to Your Credit Card
Is It Worthwhile to Still Use Credit Cards with So Many Data Breaches?
What Is The Minimum Score Needed For Care Credit?
Melissa is a writer and virtual assistant. She earned her Master's from Southern Illinois University, and her Bachelor's in English from the University of Michigan. When she's not working, you can find her homeschooling her kids, reading a good book, or cooking. She resides in New York, where she loves the natural beauty of the area.