First world problems, right?  How can you complain about someone who gives too many gifts?
Believe it or not, that's something I've struggled with during the holiday season.  I have one relative who, simply put, is buying too many gifts for me, my husband and my kids.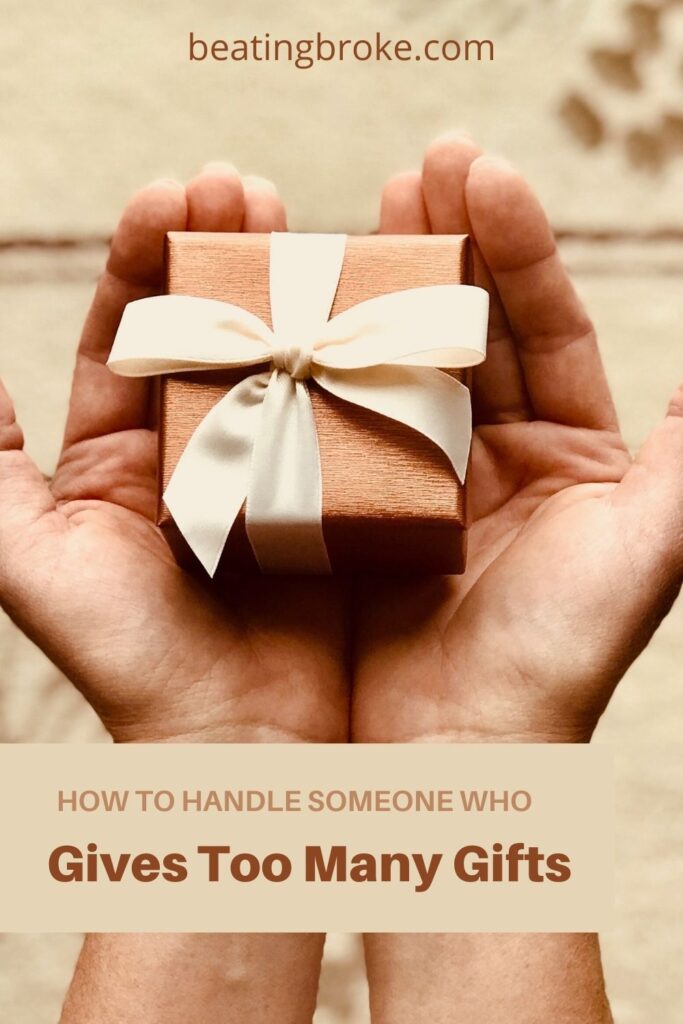 How to Handle Someone Who Gives Too Many Gifts
If this relative was independently wealthy, that would be one thing, but I know that she's also trying to save money for some home repairs and a trip of a lifetime to Europe.  I wish she would buy each of us just one gift and put the rest of the money in her vacation fund.
Do you also have problems with someone in your life who buys too many presents?
If so, there are things you can do.  (Though you'll probably want to implement most of these suggestions AFTER this holiday season.)
Set a Gift Giving Limit
Most people buy gifts because they want to be nice, and they want to do something special for you.  However, people can overstep their bounds.  This year between all of my relatives who like to give gifts to our kids, the kids are getting more than enough presents.  Combined with the gifts my husband and I were going to give, my kids were going to have way too many gifts.
I set aside some of the gifts I was going to give; I'll use them next year.  I also had my mom set aside some of her gifts for birthdays.  I've also asked some of the relatives to set a limit of one or two gifts in future years so that our children are not drowning in presents.
Accept and Be Appreciative
Another idea is to simply accept the many gifts and be appreciative.  After all, as Trent Hamm, guest blogger on The Christian Science Monitor, points out, "These gifts are given out of love."  Hamm, who struggles with his family members giving his kids too many gifts, explains, "People give our kids gifts because they love them so much and it's their way of expressing it.  For me, telling them  not to do so is akin to saying, 'Please don't express your love and caring for our children.'"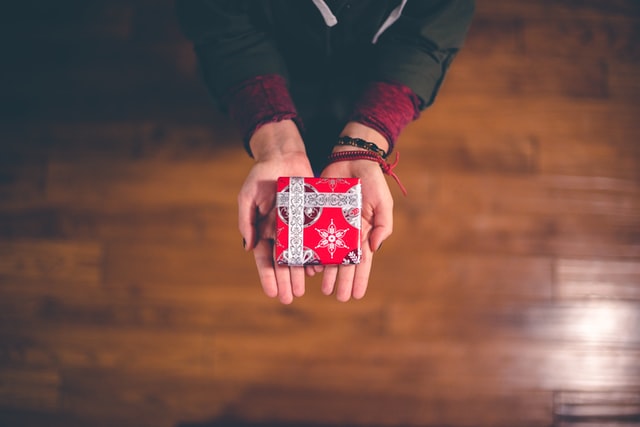 If someone like a grandparent routinely goes overboard with the gift giving, you can reduce the number of presents that you get your kids and save money.  You can just reap the benefits of saving money, or you can take the cash that you saved by not buying so many gifts and instead give the cash as a present to the prodigious gift giver.  Everything comes full circle this way.
Direct the Giver's Generosity
I remember when I was little, my mom's friend wanted to get me a Christmas present.  She got me Green Eggs and Ham since I was a prolific reader, but  I was well beyond that book.  Too often, people try to be generous by giving a present, but the gift they give is not necessarily what the recipient needs or wants.
You can direct the gift giver's generosity by steering her to a wish list.  You could create it on Amazon, and then you would be able to keep track of what has been bought, and you could also have some say in the plethora of presents coming into your house.
Final Thoughts
Learning how to handle someone who gives too many gifts requires tact and patience.  While the situation may be frustrating now, the time will likely come when that person, especially if it is a grandparent, will be gone, and you'll wish you had this problem.  Be grateful, and use one of the suggestions above to try to stem the tide of gifts, even if that person isn't willing to change.
Read More
How to Turn Unwanted Christmas Gifts Into Cash
5 Best Subscription Gifts for Kids
Easy Ways to Earn, Make, and Give Free or Cheap Gifts
Do you struggle with well-meaning relatives buying too many gifts?  If so, how do you handle the situation?
Melissa is a writer and virtual assistant. She earned her Master's from Southern Illinois University, and her Bachelor's in English from the University of Michigan. When she's not working, you can find her homeschooling her kids, reading a good book, or cooking. She resides in New York, where she loves the natural beauty of the area.