Imagine you give all the money you make in a month to an accountant and ask him to manage the money for you.  However, at the end of the month, he can't tell you where the money went, just that it's gone.  You'd likely be highly upset and fire the accountant.  Yet, that's how millions of people handle their money.  You can't fire yourself, but you can educate yourself and make improving your finances your part-time job.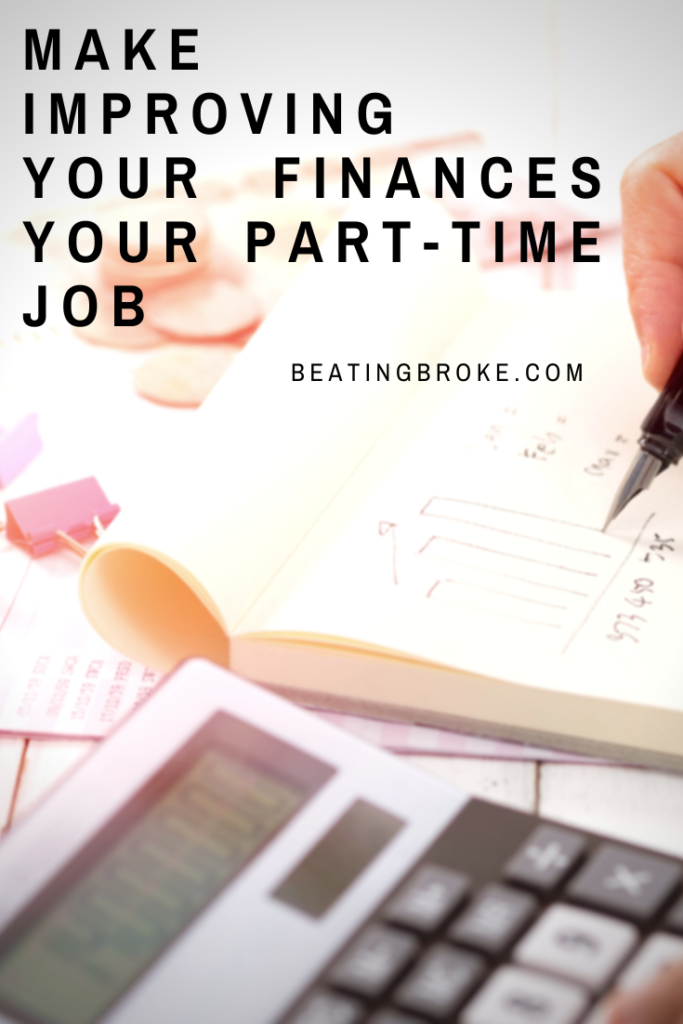 Are You Like Most Americans?
When is the last time you took a vested interest in your own finances?  Do you make a budget every month?  Do you track how much you spend each month and on what?  If you don't, you're not alone.  In fact, approximately 60% of Americans don't have a monthly budget (Business Insider).
How much time have you spent reading personal finance books and articles in the last year?  Learning about investing?  If you're like the average American, the answer is not much.
Instead, many of us spend time doing activities that really don't help us much in the future—scrolling through Facebook and Instagram, watching our favorite tv show, having a Netflix binge, talking on the phone or texting.
Make Improving Your Finances Your Part-Time Job
What if you used just a fraction of that time to improve your finances?  How different would your financial situation be a year from now?  Five years from now?  Ten years?
If you're finances aren't in the shape you'd like, why not challenge yourself to make improving your finances your part-time job?
What Is the Weekly Time Commitment?
Don't worry, improving your finances isn't going to take a lot of time.  I'm just asking you to set aside two to four hours a week to improve your finances.  You won't be sorry.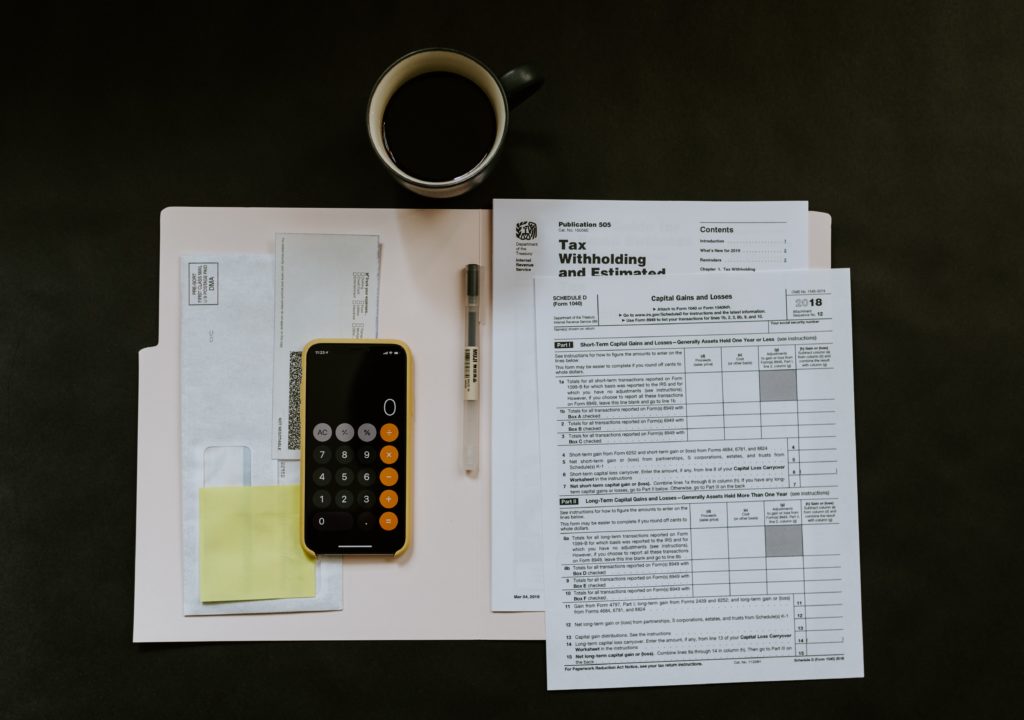 What can you do in that amount of time?  Plenty.
Set up a budget
Track your spending
Pay your bills
Call your credit card company to get your interest rates reduced
Investigate refinancing your student loans, and if doing so will save you interest, actually refinance them
Read a personal finance book
Call your internet and cable provider to get your monthly bill reduced
Investigate house and vehicle insurance costs and change companies if you'll save money and get the same coverage
Get an assessment on your home to potentially lower your property tax bill
Learn about investing
Take free online personal finance classes
Invest some of your money
Sell some of your unused items on Craigslist or Facebook
Listen to personal finance podcast
Start building passive income (stocks are good for this)
This is only a small list of things you can do when you start your part-time job of managing your money, yet you can reap serious financial rewards.
Tools to Use
If you're new to taking an educated, methodical approach to improving your finances, there are many places to go to learn more.  There are also many tools available.
You Need a Budget (YNAB)
For the last four years, I've been budgeting using You Need a Budget (YNAB).  I'll admit, there's a bit of a learning curve to using this software, but there are many free online trainings you can watch that cover every aspect of how to use the software.  There's also an active Facebook group, YNAB (You Need a Budget) Fans, where you can find quick answers to many of the questions you might have about the software.
If you're interested in trying YNAB, you can sign up for a 34-day trial for free.
Morningstar Free Investing Classes
Don't know the first thing about investing?  Don't worry.  That's how everyone starts.  When you make improving your finances your part-time job, investing is an important concept to master.  Morningstar offers a number of free classes that cover a wide-range of topics:
Stocks,
Funds,
Portfolios,
Bonds,
ETFs,
Retirement, and
Planning
To access these free courses, simply sign up for a free Morningstar account.
The Library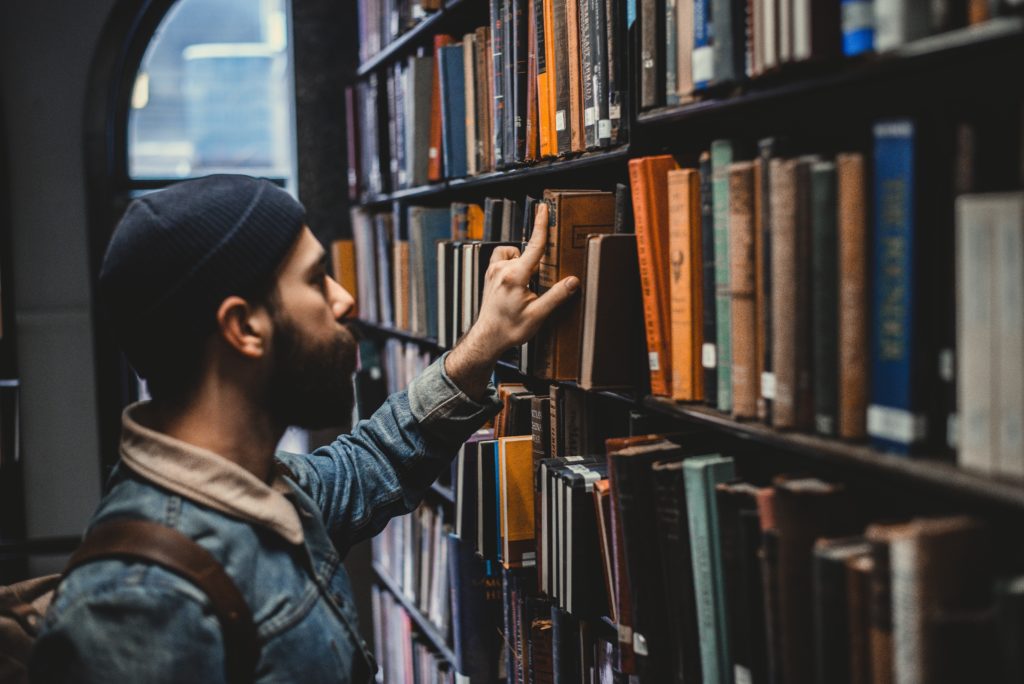 Another excellent, free place to learn more about money management and investments is the library.  You can find so many books there that will teach you about improving your finances!  Some of my favorite money management books include:
I Will Teach You to Be Rich by Ramit Sethi,
The Money Book for the Young, Fabulous and Broke by Suze Orman,
How to Make Your Money Last by Jane Bryant Quinn, and
Is Your Child a Money Master or Money Monster by Sunny Lee (excellent book for teaching your children in a natural way about money management)
All of these are available on Amazon, and if you get a copy of the book, the site will get a small commission that will help keep the lights on.
YouTube
You can find many money management and investment videos on YouTube.  Just be sure to first check the credentials of the person offering advice.  Anyone can put up a YouTube video.
I sometimes enjoy watching Dave Ramsey videos (though not when he goes on tangents).
If you're new to budgeting, there are people on YouTube who share their budgets every month.  One person that many people find inspiring is The Budget Mom.  She shares her budget each month and also does a recap at the end of the month.
Make It Fun
If the idea of spending a few hours a week on personal finance makes your eyes glaze over with boredom, try to make the time fun.  Set aside a certain time, maybe Saturday morning, or a few minutes every day.  Get comfy and make your favorite drink and settle in to work.
Investing Time Now Means You'll Save Time Later
Remember, as you increase your financial education, you won't need to spend as much time on your finances.  Maybe initially you'll spend four hours a week or 16 hours a month, but a year or two down the line, when your finances are better and you know more, you may only need to spend two hours a week or eight hours a month.
As your financial situation improves, you'll likely have more incentive to keep spending a little time each week working on your finances.
Try it.  What do you have to lose except a better financial future?
How much time do you spend every week working on your finances and growing your financial knowledge?
Melissa is a writer and virtual assistant. She earned her Master's from Southern Illinois University, and her Bachelor's in English from the University of Michigan. When she's not working, you can find her homeschooling her kids, reading a good book, or cooking. She resides in New York, where she loves the natural beauty of the area.