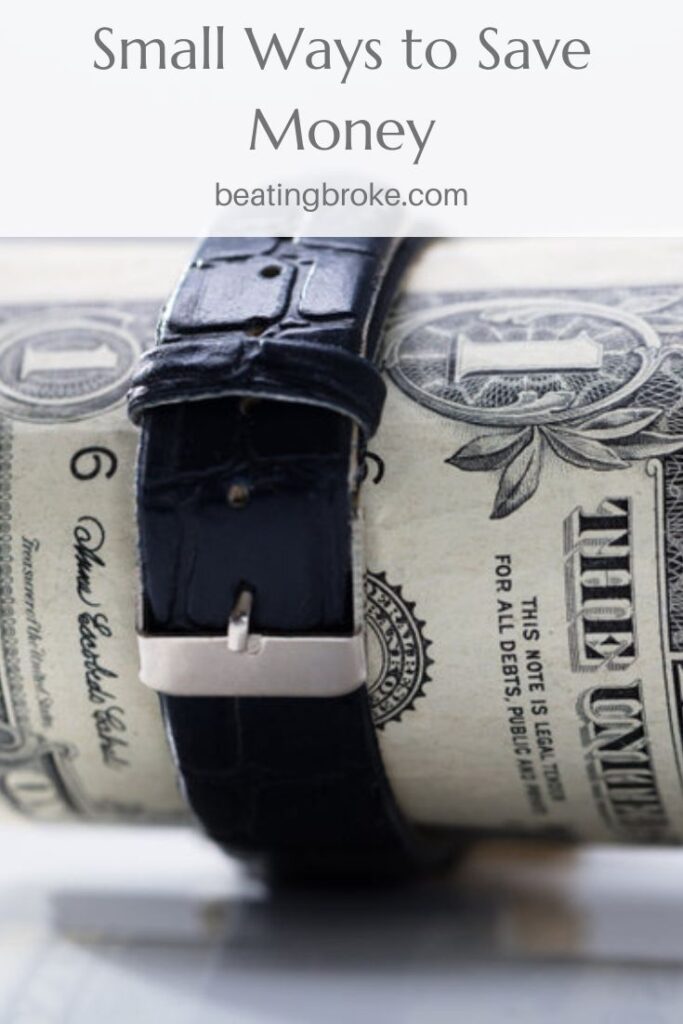 Inflation is hitting most households hard. We're no different. Although we have improved our financial position over the last five years, we still aren't where we want to be financially, so we continue to be cautious with our finances and not spend more than we need to. Lately, we've utilized small ways to save money that help us continue to improve our financial standing.
Let me clarify that we're not saving a lot of money from any of these strategies, but, overall, they improve our finances.
Small Ways to Save Money
We try to save money in every aspect of our lives.
Discounts on Gas
We have a few ways we try to save money on gas.
Use a Grocery Store Rewards Card
Our local grocery store gives us points for our purchases. We can then redeem those points for an amount off gas. Last month, I redeemed enough points to get $1.00 per gallon off gas, bringing my per gallon price to $3.49 instead of $4.49.
Use a Credit Card With Cash back Rewards
One of our credit cards is giving 5% cash back on gas purchases for April through June, so whenever my husband and I fill up, we always use that card, so we get some cash back that we can redeem later.
Combining Errands & Staying Home
Not everyone has the luxury to stay home more, but we do because we both work from home. We try to limit our trips, but when we do make them, we try to combine errands so we're not driving around multiple times per day or even per week.
Strategically Using Cash Back Credit Cards
I alluded to this above, but we strategically use our cash back credit cards to maximize the money we get back. We have three credit cards, all of which offer cash back. Every quarter, we opt-in for the cash back bonuses and utilize those categories for those purchases.
For instance, our Discover card offers 5% cash back for gas purchases from April through June, so we only use that card for gas. We use our other credit card that offers 2% cash back on all purchases for everything else.
Just as importantly, we also choose not to activate certain 5% cash back bonuses. For instance, one card is offering 5% cash back for dining out. We didn't activate that one because we never dine out, and I certainly wouldn't start dining out just to get 5% cash back.
Shopping Clearance Sales
I always like to browse the clearance section, but that's more important now than ever.
Grocery Store Clearance
Recently, I have found some excellent grocery store clearance items. A week after Easter, I found a one-pound package of diced him on clearance for 49 cents. Yes, please! I bought two and used them as the meat in some soup recipes that I made.
Whenever I find clearance meat, I buy it and stick it in the freezer for later use. I also do the same with clearance dry goods, as long as they're foods I know that we'll eat.
Clearance Clothing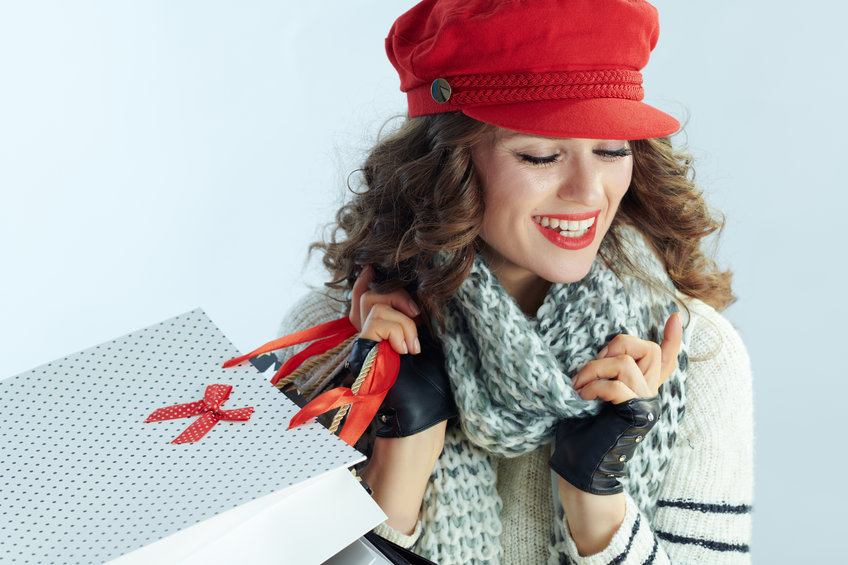 A few weeks ago, my daughters and I went to Kohl's to shop the clearance winter clothes racks. We bought our clothes for next winter at a steep discount. We've packed them away and will take them out in a few months when the weather starts to change. To sweeten the deal, we received Kohl's cash, which we redeemed to buy winter boots that were on clearance.
Canceled Excess Subscriptions
With two teens in the house and one pre-teen, we have a lot of streaming services. Most of these aren't expensive–$5 to $10 a month. However, when you have several of them, the price adds up. I polled the kids to see what streaming services they use, and I cut the rest. That saved us $20 per month, or $240 a year. While this amount isn't huge, why pay the money when the services weren't even being used? That's silly.
Waiting to Make Major Purchases
One of the biggest ways we're saving money in this current economic climate is to avoid making major purchases. Our minivan is 18 years old and has 230,000 miles on it.  We'd like to replace it, but new minivans are out of our price range, and used ones now cost almost as much as new ones. In addition, we don't want to take out a car loan since the interest rates are increasing. Instead, we are waiting to buy a replacement vehicle.
That means we spent $1,500 recently repairing the van. My kids are constantly embarrassed about driving such an old minivan. (To be fair, I understand their feelings. The paint is peeling off, and the hubcaps are off. One passenger side door no longer opens.) However, we've decided, for now, that holding on to our current vehicle is the prudent option. Besides, driving around in such an old vehicle is character-building for the kids.
Saving on a Rental Car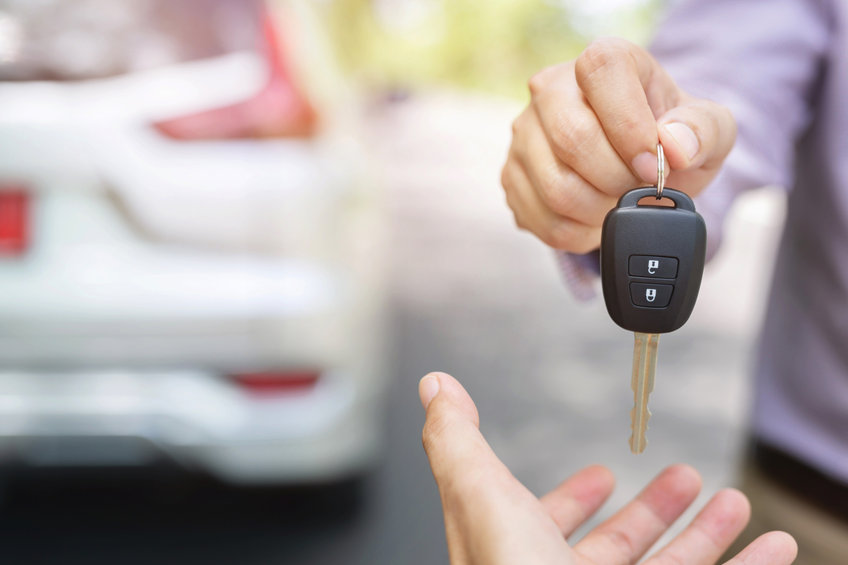 We took a family vacation this month, so we opted to rent a car and saved two ways.
Use Our Costco Card
First, we used our Costco card to save more than 25% on the cost of the rental vehicle. We only book rental cars through the Costco travel section because the discount is enormous.
Opted Out of Rental Car Insurance
We also opted not to purchase the rental car insurance. I called our insurance, and they confirmed that our insurance would cover any problems except for the rental car company's loss of use charge should the vehicle be in an accident and unusable. We added a $6 rider to cover loss of use.
I also paid with our credit card that provides secondary insurance for a rental car. If we need to use our car insurance on the rental, this credit card would cover our deductible.
Final Thoughts
Living in a time of high inflation is difficult. We're blessed that we're both employed and are in a comfortable enough financial position that we can weather this current economic struggle. Even so, we're taking these small steps to save money, so we can continue to improve our financial position.
Read More
Save Money with Buy Nothing Groups
How We Save Money with Ting as Our Cell Phone Provider
Melissa is a writer and virtual assistant. She earned her Master's from Southern Illinois University, and her Bachelor's in English from the University of Michigan. When she's not working, you can find her homeschooling her kids, reading a good book, or cooking. She resides in New York, where she loves the natural beauty of the area.