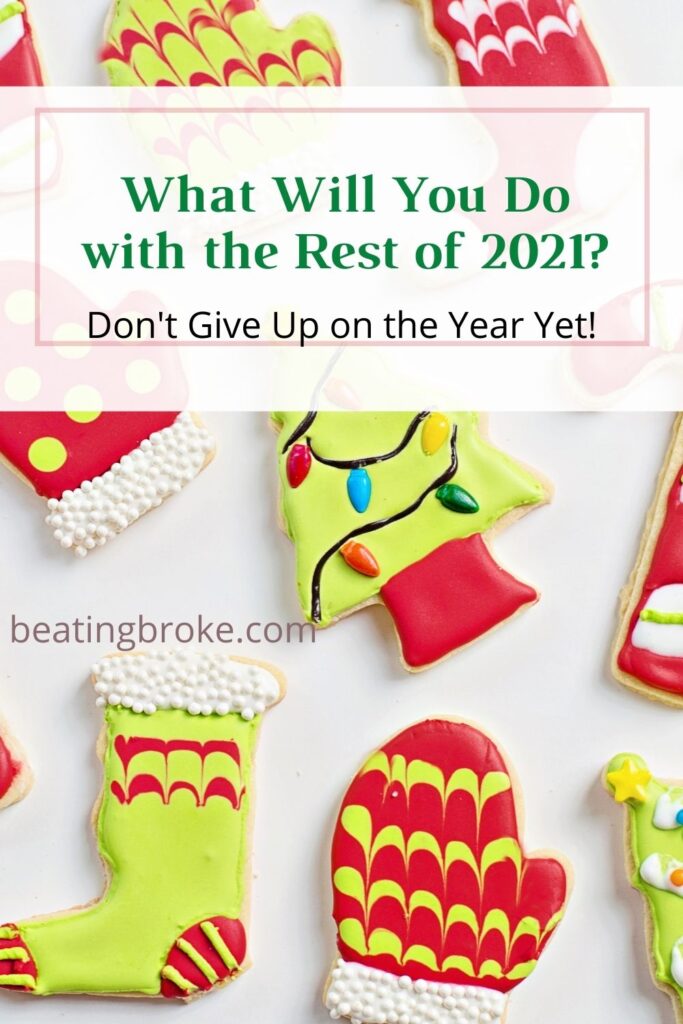 I'm on several personal finance and healthy eating groups on Facebook. Routinely, right about now, newbies to the groups post about their big plans in January. In January they're going to start paying down their debt, saving more, eating healthier. They jump right to January even though, as of today, there are 39 days left in 2021. That is 5.5 weeks left. Don't throw in the towel on your goals just because we're approaching the holiday season! You can still make a positive impact on your life in the next 5.5 weeks!
How We Self-Sabotage at the End of the Year
Let's be honest. Many of us can do some significant damage to our lives in the last few weeks of any year. We tend to lose control and let loose. Then, we have to pick up the pieces in the next year. I used to exhibit that kind of behavior every year!
For instance, one year, my husband and I overspent on Christmas gifts. Our budget was extremely tight, and we needed three months of the new year to get out of the hole we had dug! Three months for one night of Christmas Eve shopping.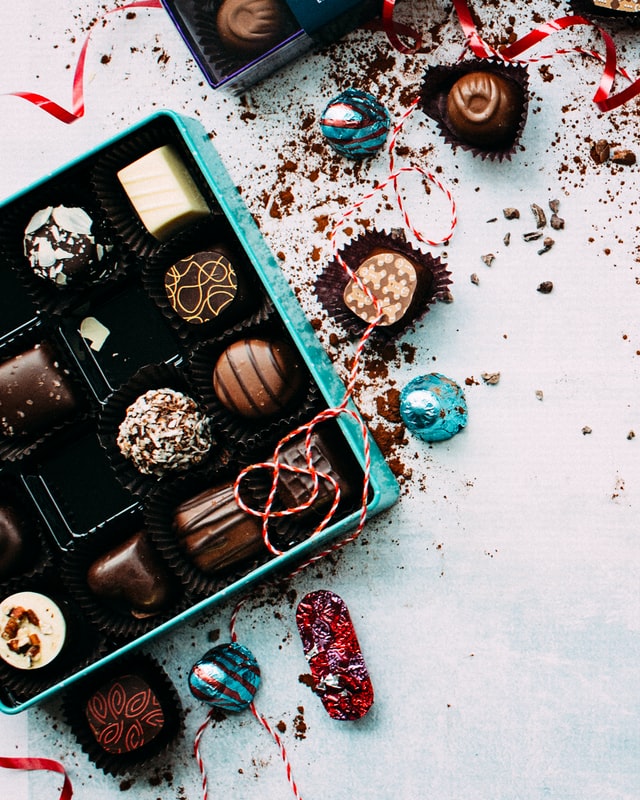 I used to do the same with my food consumption. Starting at Thanksgiving, I would give up and eat all of the good things with abandon. One year, I gained 10 pounds from Thanksgiving to New Year's Day. I was gaining at a rate of two pounds a week for five weeks. That's ridiculous!
What Will You Do with the Final Days of 2021?
Luckily, I've gotten older and wiser. True, we are entering the holiday season, which can make reining in our budgets and our food consumption a bit more difficult. However, Thanksgiving is only one day as is Christmas. We're talking two days in the remaining 39 days of the year.
You still have time to make this year different.
Mind Your Budget
Imagine that, for the next five weeks, you stick to your budget. You don't overspend. Then, when you start 2022, you're starting with a clean slate. You're not in the hole from overspending. How great would that feel?
Enjoy on the Holidays
Likewise, feel free to celebrate on Thanksgiving and Christmas. Enjoy the drinks, the food, the company. But just enjoy the food and drinks on that day. If you love pumpkin pie, eat a slice (or two) on Thanksgiving, but then eat normally the rest of the days. Your body can handle one day of indulgence. It can't handle 39 days of indulgence!
Final Thoughts
Far too many of us self-sabotage as we enter the holiday season. We worry that we'll miss out. We think that we don't have any self-control during the holidays. But that's not true. Instead, we need a mind shift. Indulge on the actual holiday, but the rest of the days, live your normal, typical life. You'll be so much happier on January 1st if you do.
Read More
9 Ways to Get Your Child a Christmas Gift If You Can't Afford One
4 Frugal Ways to Keep Kids Busy During Christmas Vacation
What Christmas Expectations Are You Setting for Your Children?
Melissa is a writer and virtual assistant. She earned her Master's from Southern Illinois University, and her Bachelor's in English from the University of Michigan. When she's not working, you can find her homeschooling her kids, reading a good book, or cooking. She resides in New York, where she loves the natural beauty of the area.