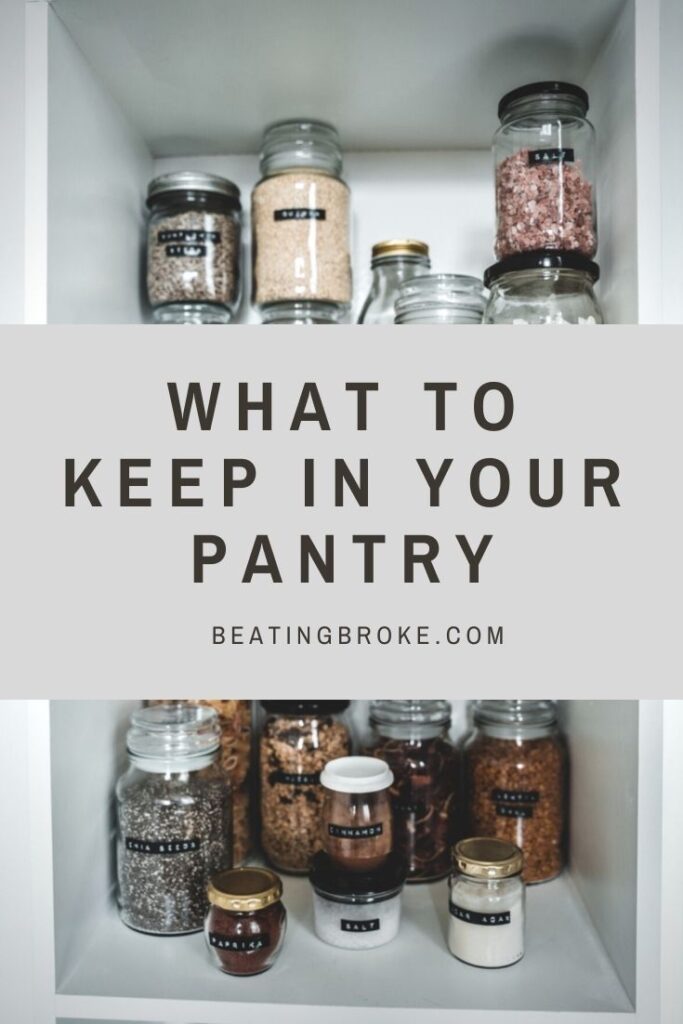 Since the pandemic, many of us now realize that having a full pantry is a necessity. Of course, this is different than hoarding and having so many items in your pantry that you'll never be able to use them. Instead, your pantry should have enough to be able to feed you and your family for a month to three months. How much you need depends on a variety of variables.
Why Keep a Fully Stocked Pantry?
Keeping a fully stocked pantry is necessary for a few reasons:
You May Get Sick
If you get sick, you may not want to or be able to go to the grocery store. In such a situation, you can find items in your pantry to prepare for meals.
You May Have a Weather Event
In many parts of the country, having a fully stocked pantry is essential because weather events may prevent you from getting to the store. You may have hurricanes in the South. In the Midwest and East Coast, blizzards may keep you from the store.
You Want to Save Money
If you build your pantry slowly, you can stock up on items when they go on sale. For instance, maybe canned beans are $1.29 a can, but you buy them on sale for $0.99 a can. If you buy 20 cans, you have saved $6.
In addition, if you have a fully stocked pantry, preparing meals is a snap because you likely have all of the ingredients you need. If you decide one night that you'd like to make chicken noodle soup, you probably have everything in the pantry, so you can easily make the meal. When everything is at your fingertips, cooking can be quicker than ordering take-out and waiting for the meal to arrive.
Supply Chains May Be Interrupted
In the United States, we are spoiled. Before the pandemic, most people never had experienced empty store shelves. If you, like me, thought that after 2020, empty store shelves were a thing of the past, you likely now know that thanks to supply chain issues, our days of items being unavailable are not over. We may be facing this situation through next year. If you keep a fully stocked pantry, you'll be less affected by the market turmoil.
What to Keep in Your Pantry?
So, you've decided having a fully stocked pantry is necessary, but what does that mean exactly? What should you include in your pantry? Here are some ideas.
Baking & Cooking Supplies
You'll want to include ingredients for basic baking and cooking recipes:
Baking soda,
Baking powder,
Flour,
Sugar,
Cocoa
Salt,
Pepper,
Onion,
Garlic,
Seasonings
Ingredients for Simple Meals
You'll also want to include ingredients for simple meals you can make fully from the pantry. If you like spaghetti, include noodles and spaghetti sauce. If you like taco soup, make sure to have taco seasoning, beans, tomatoes, and nacho chips. You may also want to have some canned soups. Just open, heat, and eat.
Vegetables and Fruits
If you don't mind eating canned vegetables and fruits, make sure to have those. If you're without power due to a hurricane, for instance, you could always eat those without needing a stovetop.
Toiletries
Before 2020, I don't think most of us realized just how much we take having toilet paper for granted! Toilet paper is just one of the toiletries you'll want to have stocked in your pantry. You'll also benefit from having the following:
Toothpaste,
Deodorant,
Dental floss,
Shampoo,
Soap,
Band-aids
What Should Be in the Freezer?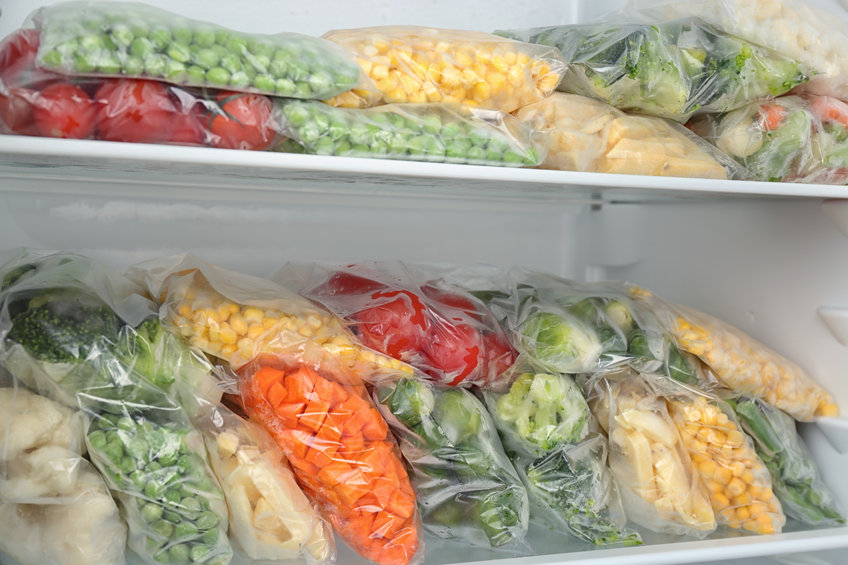 If you can afford a freezer chest, I highly recommend buying one. My husband and I have had one for almost as long as we've been married, and it's paid for itself over and over again. If you want to have a well-balanced diet even if you can't get to the store, a freezer is essential. Consider stocking these items:
Meat
If you're an omnivore, consider stocking a variety of meat. We usually have beef, pork, chicken, and a variety of fish. A deep freezer pays off if you can stock your freezer with meat you found on sale or if you can buy a quarter side of beef direct from the farmer.
Vegetables
Keep a variety of frozen vegetables. Once your fresh vegetables run out, you can turn to frozen for nutrition. You may want to include
Peas,
Corn,
Mixed vegetables,
Greens like spinach and kale,
Cauliflower,
Broccoli,
Lima beans
Fruit
You'll also want to include frozen fruit for the same reason. We frequently make smoothies with our frozen fruit, but you can also eat it plain or mixed into items like yogurt. We keep the following in the freezer:
Blueberries,
Strawberries,
Mango,
Pineapple,
Bananas
Smoothie mixes (I bought a bag from Costco that has berries as well as some greens like spinach. The kids said it tasted less sweet than a regular smoothie, but they drank it down.)
How Should You Build a Pantry?
Most of us can't afford to fully stock a pantry in one swoop. Instead, buy items little by little as they go on sale. For instance, spaghetti is a great pantry meal. Recently, there was a coupon for our preferred jars of spaghetti sauce. Instead of being $2.49 a jar, they were on sale for .99 a jar. I bought the maximum limit of 5. If you do this week after week, you'll soon have a full pantry with items bought at a lower price than if you just went to the store weekly to pick up what you need.
How to Maintain a Pantry
Once your pantry is full, keep a running list of items that are low or that you're out of. Then, buy those items again to refill your pantry.
Don't forget to put the items that expire soonest at the front of the pantry so you'll use them up first. Put the replenished items with a later expiration date in the back.
Final Thoughts
If you haven't already, now is the time to create a fully stocked pantry. Hopefully, you now have some ideas of what to keep in your pantry and can start building it with items you find on sale each week at the grocery store. Even if you don't have an emergency, you'll be glad to have a fully stocked pantry because it makes meal prep so much easier!
Read More
Now Is the Perfect Time to Increase Your Pantry
Why I'll Always Keep a Full Pantry Now
9 Ways to Get Your Child a Christmas Gift If You Can't Afford One
Melissa is a writer and virtual assistant. She earned her Master's from Southern Illinois University, and her Bachelor's in English from the University of Michigan. When she's not working, you can find her homeschooling her kids, reading a good book, or cooking. She resides in New York, where she loves the natural beauty of the area.