My husband and I have been on a tight budget for most of our married life. Luckily, one of us has always worked at a college, so we planned to send our kids to college where ever we worked so that the kids would get a tuition discount. Since our budget was so tight, we didn't have the money to save for college (we still drive an 18-year-old vehicle!), so this plan worked perfectly. . .until it didn't. My husband couldn't pass up an excellent job opportunity last year—our oldest's senior year in high school—so he left his job at the university. While staying at his old job for the tuition discount was tempting, the new job offered a better position, more money, and more opportunities for advancement. However, we then had to work out how we plan to help our kids with college.
Since we had zero saved, we knew we'd have to take a non-traditional track to get our kids through college.
How We Plan to Help Our Kids with College
We had our kids in our mid-to-late 30s, so we are focused on retirement savings now that my husband has a better job. Still, we plan to help our kids with college as we can. Here is the plan. (We have one in college and two more who will be in college in the next four to five years.)
Pay for Community College
Our oldest currently attends a community college. He received a scholarship that pays half of his tuition. We cover the other half.
Likewise, we homeschool our younger two, so we plan to have them take dual credit classes at our local community college when they're in high school. We will pay for those classes.
Pay for Some Living Expenses
Our oldest lives with a family relative out-of-state while attending community college. We pay for all of his groceries every month. We also pay for any medicine he needs, haircuts, and his college books.
He does not currently have a car, but if he gets one, he will be responsible for the gas and car insurance. (We're hoping he waits as long as possible to get a car so he doesn't have any added expenses.)
Give Them a Set Amount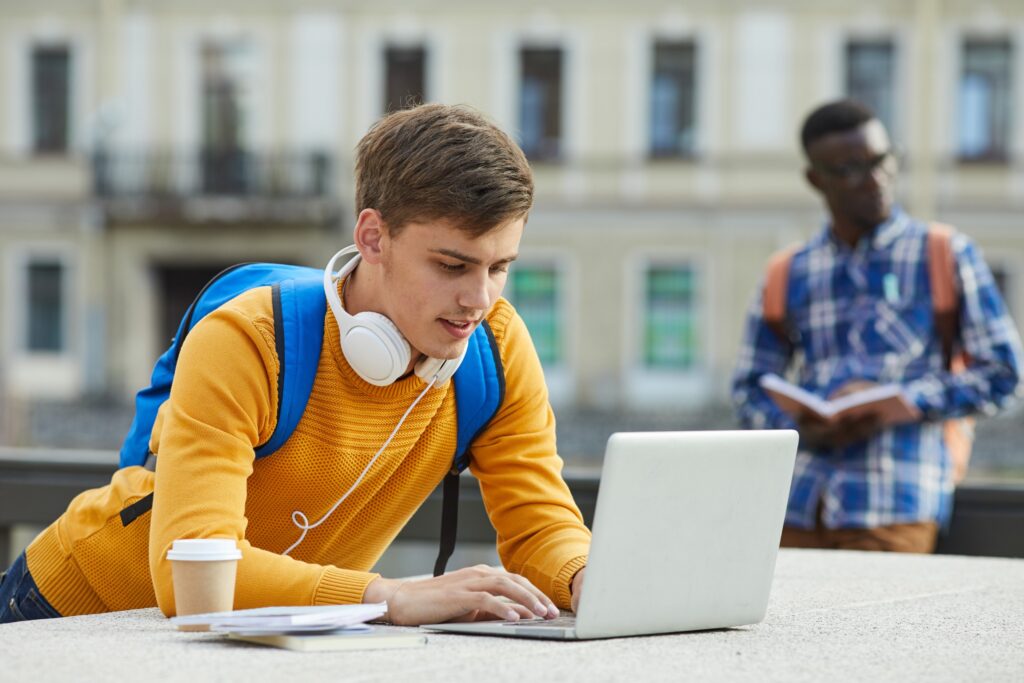 When our oldest transfers from the community college to a four-year university, we have told him we have a set amount we can contribute to his education. He knows what that amount is. To pay the difference, he will need to take out loans and/or get a job. We're hoping he chooses the most economical option, so he doesn't saddle himself with student loans.
When our younger two go to college, we will also let them know the set amount we can pay each year.
Encourage Applying for Scholarships
We have encouraged all of our children to apply for college scholarships. The more scholarship money they can earn, the less they will hopefully have to pay in student loans.
Final Thoughts
College is costly. Unfortunately, our plan to get 50 percent off tuition at the university my husband was employed did not work because he left the job. While that was unexpected, we have found ways to help our kids pay for college.
Read More
Beware These Financial Pitfalls When Choosing a College,
How We're Helping Our Teen Pay for College,
Help Your College Student by Adding Them as an Authorized User to Your Credit Card,
Melissa is a writer and virtual assistant. She earned her Master's from Southern Illinois University, and her Bachelor's in English from the University of Michigan. When she's not working, you can find her homeschooling her kids, reading a good book, or cooking. She resides in New York, where she loves the natural beauty of the area.