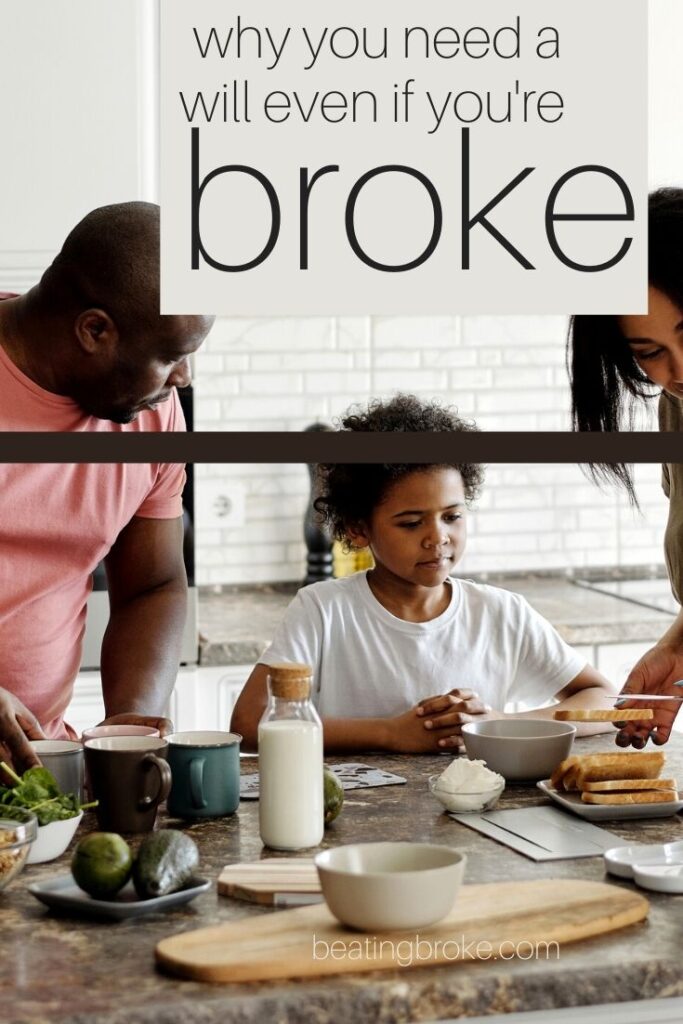 You may think that only senior citizens need wills, but that's not true.  People need wills as soon as they have assets they'll leave behind or when they have a spouse or children.  Even the broke need a will if they are leaving dependents behind.
When You Don't Need a Will
There's one time in life when you don't need a will—when you're single, without children, and in debt without assets.  Because there are no assets to divide, you don't need a will.  This would be likely if you're in college or just out of college, living in an apartment, and have student loan or credit card debt.
Why You Need a Will Even When You're Broke
There are several reasons why the broke need a will.
Designate Who Will Raise Your Children
If you have children, you can dictate through a will who you want to raise your children in the event that you and your spouse die at the same time (or if your spouse is deceased).  If you don't have a will in place, the state will decide who will become your children's legal guardian.  I'm sure you would rather choose than have the state decide.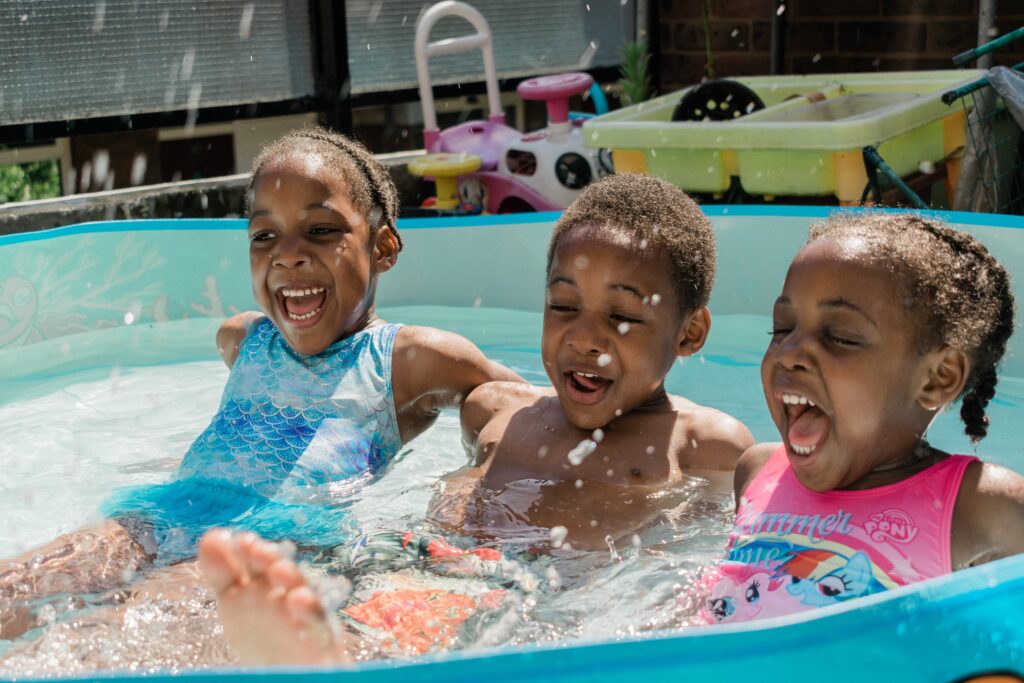 You May Not Be as Broke as You Think
Another reason why you need a will is that you may think you're broke, but you're not.  Take the time to consider all of the assets that you do have.
Potential Assets
For instance, do you have a life insurance policy?  Even if you haven't bought one yourself, often your employer supplies you with some life insurance.
Do you own a home?  If so, how much equity do you have in the home?
What about your belongings?  Do you own anything of value?
Do you have a retirement account?  Again, even if you haven't set one up independently, do you have one through your employer?  If so, how much is the balance?
Most people, when they consider all of these sources, realize that they do indeed have assets.  A will helps you designate who will get those assets when you die.
If you have children, you'll likely want the assets to go to those individuals you've asked to raise your children in the event of your death.
How to Create a Will
Now that you've decided you likely need a will, you probably think you don't have enough money to pay for the creation of a will.  While hiring a lawyer can be expensive, you can create a will fairly cheaply by using a website service.
My husband and I created our will seven years ago using LegalZoom.com.  We answered questions, filled out the form, and then paid $250.  When we were done, lawyers looked over the document, and within a week we had our will.
Once you create a will, remember to update it as you have more children or accumulate more debts.
Final Thoughts
If you're anything but single with no kids, then you need to create a will.  No one likes to think about dying, but we're all going to do so one day.  It's better to take the time now to designate who gets your assets and who will raise your children should you have an untimely death.
Remember, creating a will doesn't have to be expensive, and your family will be glad you took the time to create one.
Read More:
Melissa is a writer and virtual assistant. She earned her Master's from Southern Illinois University, and her Bachelor's in English from the University of Michigan. When she's not working, you can find her homeschooling her kids, reading a good book, or cooking. She resides in New York, where she loves the natural beauty of the area.